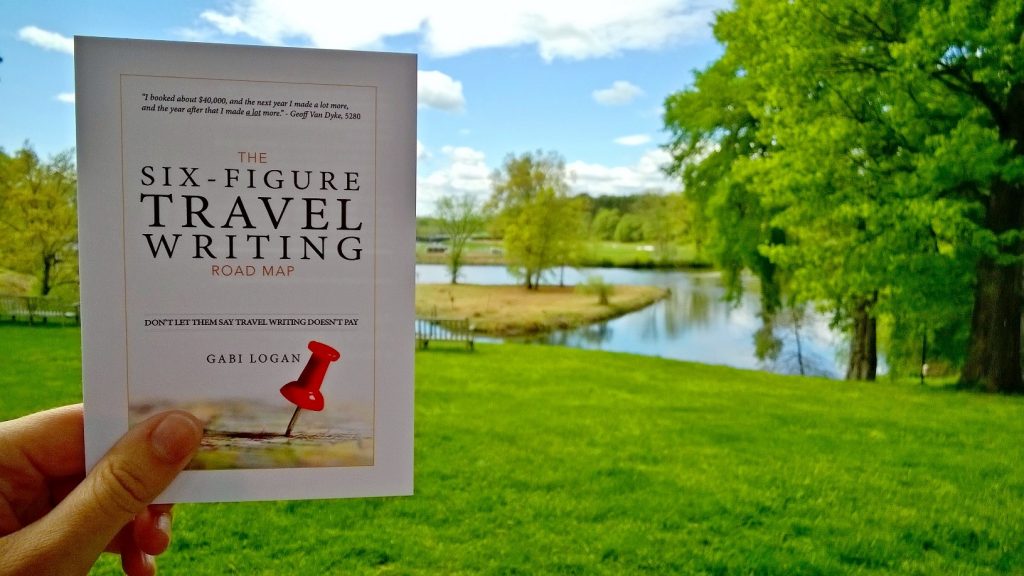 We've been very fortunate to have some lovely reviews of The Six-Figure Travel Writing Road Map come in recently!
Ms. Career Girl: Two Must Read Books to Propel Your Travel Writing Career
"A talented writer, [Gabi has] put a lifetime of personal knowledge and experience into this one volume.  In my opinion, the book is essentially a written coaching program.  It definitely delivers as much value to the reader as an 'how to' book I've ever read."

– Linda Allen on Ms. Career Girl
Writers Digest Self-Published Book Awards
Anyone interested in getting into travel writing, or improving their income from travel writing, is likely to benefit from this excellent primer.

The author provides a bountiful amount of genuinely valuable pointers along with a clear-cut analysis of the realities of the field.

The book provides exercises in following through on a growth plan for success. The first-person writing is crisp, including the author's own experiences as a travel writer, and consistently practical.

– Judge, 24th Annual Writer's Digest Self-Published Book Awards (paragraph breaks and emphasis added)
Grab your copy, with a step-by-step plan to launch and grow your travel writing career, 15 exercises to boost your travel writing income, 50 pages of appendices include real press trip itineraries, blogging proposals, and 1500 magazines to pitch, now.
Want the first THREE chapters of The Six-Figure Travel Writing Road Map for FREE?