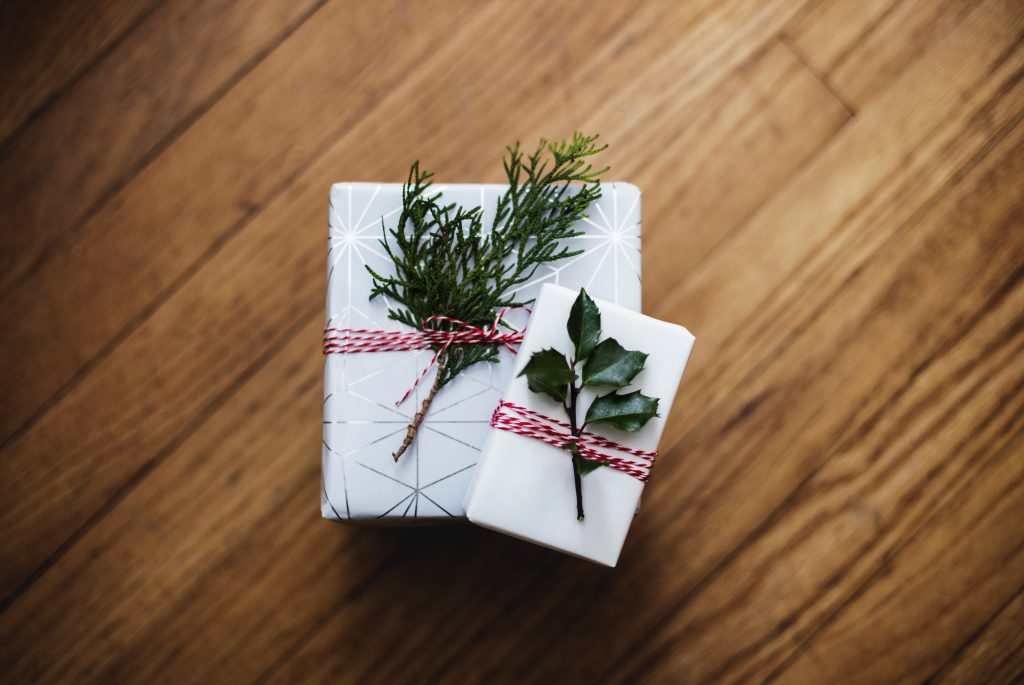 Today's holiday trivia: Celebrated from January 2 to 7, the Blacks and Whites' Carnival is the largest carnival celebration in South Colombia, attracting a considerable number of Colombian and foreign tourists. The modern carnival is based on the need to express imagination, play, friendship and sharing the joy that surrounds the Epiphany. January 2's celebration includes Tribute to the Virgin of Mercy, the Colonies Parade, and Pastorock, an event for the development of alternative music.

I don't talk so much about this side of my writing, but in the summer of 2015, I took some time off from my freelance writing work to give myself a DIY MFA in narrative non-fiction writing, from the craft side to the ins and outs of working with a traditional publishing house.
Over the last couple years, while I've been working with all of you on Dream of Travel Writing, I've kept my ear to the ground in those circles and continued that education, but something else very interesting has happened in the intervening years.
I've seen many folks I know go from book proposal to published book (and often follow-up books!).
It's simply amazing how fast and easy it is to become a traditionally published author today. That is, if you go about it the right way.
As I've been working with all of you in the last few years, I've also seen what it is really like–today–to be a guidebook writer by profession. You may have heard shock-and-awe stories in the past about the life of a guidebook writer, but today, many writers focus on guidebooks as their main job, working on several books per year, sometimes for multiple guidebook companies at the same time.
Both of these bright spots in the publishing landscape mean that if five-figure paychecks are something you'd like to see, books are the way to go.
That's why I'm so pumped to publicly offer two of our recent webinars series for today's holiday special for the first time outside of our Dream Buffet and coaching programs!
For today's offer, we've paired up our series on what it is really like to be a guidebook writer and our webinar series on how you too can become a non-fiction author with your book out from a storied publisher like Harper Collins or Penguin or the academic press of your choice for the first time as part of today's holiday special, including:
What Is and What is Not a Saleable Non-Fiction Book Today: Finding Your Place in the Marketplace – You shouldn't take one step down the research rabbit hole with a book project until you understand how it fits into the marketplace. Editors and agents love to ask "where would this go in Barnes and Noble," and their favorite authors are the ones that understand the book industry. In this webinar, we'll not only explore what is selling today (along with some peeks at what is not and why) and explore the age-old question of to self-publish or not to self-publish, but I'll introduce you to a powerful tool that can help you quickly and easily find both what your book should focus on (because the decision really isn't up to you) and how to get an agent!
Know Your Non-Fiction Book's Market to Make Its Business Case – In this webinar, I'll introduce the non-fiction book proposal and its main sections and then zero in on one of the two you need to spend your most time and research prowess on: the target market. This is where your book will literally live and die. It doesn't matter to an agent how interesting they think your topic is if he doesn't think they can sell it to an editor, and it doesn't matter to an editor how much she loves your writing if her publisher doesn't think he can make his money back and more on the book.
You Are Your Non-Fictions Book's Best Marketer: How to Make it Work – In last week's webinar, we looked at one of the two most important sections of your non-fiction book proposal, and this week we dive into the second: the marketing plan. No matter what connections you do or don't have now, you can still make a killer marketing plan that is believable to a publisher and perfectly positions your book in the market. It all comes down to the triad of research, creativity, and a willingness to put yourself out there for your book.
The Parts of Your Book Proposal About You and Your Book (And Why They're Actually Much Less Important!) – There are several parts of the non-fiction book proposal—the author bio, overview, chapter summary, and sample chapters—that can easily feel like the parts you should spend the majority of your time on, but they can easily become enormous time sucks! We'll look at how to efficiently power through the rest of your book proposal to get it polished and down without drowning in decision paralysis so your proposal can leave your laptop and do what it's supposed to do: get agents interested in your project so you can get the feedback you need to make changes based on the knowledge of people who live and breathe books (a.k.a. book professionals and not you!).
The Guidebook Guide Series: The Players and the Game – Not all guidebook companies are equal–for the writer, which is very different than in the public perception of the brand–when it comes to pay, treatment, and the writing process. Join us for the first webinar in a new series on how to break into the publishing world through guidebook writing.

The Guidebook Guide Series: The Life of a Guidebook Writer

–

For the second webinar in our series on how to break into guidebook writing, we continue learning about the guidebook landscape for professional travel writers. While you may have heard the bad and the ugly about life as a guidebook writer, we dig into the reality of those who have made it their full-time gig.

The Guidebook Guide Series: The Writing Side of Guidebook Work – For this live webinar, the third part of our new series, we explore what it is like to work as a guidebook writer today, from the money to the travel to the actual writing. We also answer the question of what is it actually like to write a book-length work in a month or two–particularly working in a tried and true formula you have little control over.

But that's only seven webinars!
For the last webinar in this series, we've got something special. It comes from a partner of ours that focuses on the book writing space, and this webinar features an interview between the editor of the Writer's Digest Guide to Literary Agents and a noted literary agent on what agents look for when choosing offers to represent.
At the regular price ($19 each), this much content would typically set you back more than $130, because all of the webinars from our library come with:
streamable high-def video
smaller downloadable video
streamable and downloadable audio file
full transcript available to read on screen or as a PDF download
all webinar slides in PDF form
any applicable worksheets
But you can save $100 and grab both series and the bonus agent interview today for $38 with our holiday special with the discount code writebooks8.

Delivery details:

In the webinar library, add all of the webinars listed above to your cart and enter the code writebooks8.
You need to have all seven webinars listed above in your cart for the coupon code to take effect. The agent interview webinar will be included in the email with your download information for the first webinar in the series "What Is and What is Not a Saleable Non-Fiction Book Today: Finding Your Place in the Marketplace."
The webinars will be available immediately in your user profile on webinars.dreamoftravelwriting.com, and you will also receive an email for each webinar with the links to the downloadable audio, video, and transcript files.
The shopping cart will automatically alert you if it cannot apply the coupon, because the wrong webinars are in the cart.
Don't forget–this offer automatically expires at midnight EST tonight!​
Important general notes on our 12 Days of Holiday Specials:
These offers are exclusively available during the time specified, with any exceptions or limited quantities noted in the individual offer affected.
These offers cannot be exchanged, combined, or used in place or partial combination with a previously purchased offer of any time. All sales are final.
Each offer includes complete instructions for the delivery of your purchase and answers to any logistical questions about taking advantage of the offer.

Since many of these offers take place on weekend or holiday days, the person who handles our customer service emails will not always be available or not able to sign in twice a day to catch your queries, which is why we make the offers very detailed. These are deep discounts on things that cost us money to produce, so if you would like to take advantage of an offer, you are responsible for doing so during the time frame allotted.
This offer has now ended. Thank you!
Want to get the day's deal directly in your inbox?
We'll make sure you don't miss anything before it runs out.