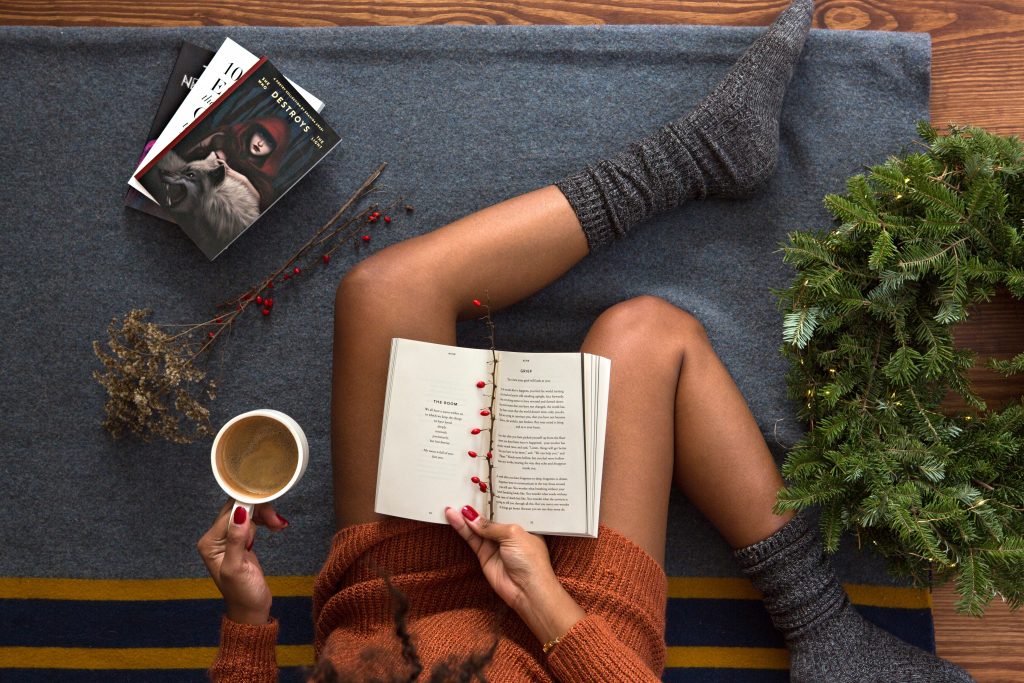 Today's holiday trivia: While countries across the globe celebrate New Year's Day on January 1, Montserrat celebrates Jump-up Day. Commemorating the emancipation of the slaves of Montserrat, Jump-up Day is the last day of Carnival on the island with steel bands and masquerades, as well as male dancers chosen for their large size, who dance encumbered by chains to represent slavery.
If you woke up today, the first day of the new year, and thought to yourself or made yourself a promise somewhere along the lines of, "This year is going to be different. I am going to make sure that my travel writing takes off," then this one is for you.
People often ask me which of our retreats is my favorite.
They're all so different–from the people to the programs–that I say it's like the favorite child dilemma.
But since our first week-long Freelance Travel Writing Bootcamp, I have to say, there is a certain child that I favor. Having the opportunity to spend a week together digging in and making deep progress throughout the week felt special on its own, but the last 24 hours of the retreat were what sealed it for me.
For our final outing, we had a private tour of a landmark modern art institution. Little did I know, heading into the outing, the attendees were actually dreading it, because most had had decidedly uninspiring experiences with contemporary art in the past.
However, we had worked throughout the week, in all sorts of settings, on honing our ability to find stories from any experience, no matter what.
And within less than an hour of begin at the museum, the attendee who was most unenthused about the very concept of modern art had whipped out her phone and scribbled down an entire, stunning, thought-provoking essay based on her experience.
When we returned to the retreat house that evening, the attendees busied themselves working on their final assignment while I set up a bonfire for our final evening's celebration.
One attendee had worked on writing a story in the style of a section in Lonely Planet Magazine for this assignment, but during our last one-on-one, I had requested a number of revisions and that she dig in and put herself and her feelings deeper into the backbone of the story.
When she read the piece in our final session–designed for all participants to share how far they had come and us to celebrate that progress together–the final version was so perfect, so poignant, that it was met with a round of applause and tears from many.
I have been completely blown away by this experience purely because of the incredible changes it creates in such a short time.
The bootcamp is not designed as a beginner / introduction-style event providing just a basis in the opportunities in travel writing today, where you're expected to go home and then do the work. It's all about action, specifically, leaving as a finely tuned travel writing machine.
The bootcamp encompasses the IdeaFest curriculum and much more, moving into pitching and writing a workshopped story, and in particular is able to really focus on the process of transferring what you see in "the wild" (out touring and doing research while traveling) into article ideas and then quickly formulating the associated pitches with little time and fuss.
Everything from the approach to interviewing, what details to take in with the senses, and the note-taking process we'll discuss all center around getting more and more usable ideas.
That's why, for today's special, we are offering a very special chance to grab a spot in the Freelance Travel Writing Bootcamp–with your (domestic) flight included.


What's Already Included with Bootcamp
The Freelance Travel Writing Bootcamp already comes with:
12 modules (you can read the full schedule here)  with special sessions to dovetail our afternoon tours and 4 post-tour debriefs.
Four afternoon multi-stop tours to historic, natural, and artistic sites in the Catskills and Hudson Valley ($450 value).
Two private coaching sessions with Gabi during the weekend to polish your portfolio, pitches, and proposals and plan for your travel writing success after the retreat ($250 value).
A shared room with writing desk and the opportunity to stay on at the retreat center the following week as many days as you'd like to continue working on your pitches in a focused writing space ($150 value).
The opportunity to stay at the retreat house for an as many days the week before or after the retreat as you'd like ($300 value).
Wholesome, organic meals, beverages and snacks throughout the retreat ($250 value).
A print copy of The Six-Figure Travel Writing Road Map…plus you'll skip the shipping. We've already paid that for you ($25 value).
You can get all of this (a more than $1,500 value!) PLUS your domestic flight for $649 today until midnight EST only for our February 3-9, 2019 Freelance Travel Writing Bootcamp.

How Are We Making That Work?
As we were digging through the responses on our Thanksgiving survey, we noticed both price and distance are a big issue for many of you in terms of attending our live events.

First, and foremost, this offer is available in a very limited quantity, but the gist is that, we've got some extra miles / credit card points that we can put toward making this happen for those of you who wouldn't be able to afford it otherwise.

If you're traveling coast-to-coast there will likely be a red-eye on the west-to-east direction, but we'll do our best to avoid it if we can.

We cannot extend this offer to anyone with strict needs in terms of flight arrival and departure windows. You need to have some flexibility on both days and times for this to work, particularly as there is no way for you to fly out the same evening the event ends due to driving time to the New York airports from the retreat location.

In general, we will also avoid heinous flight times and connection as much as absolutely necessary and check with you if we've got something like that that looks unavoidable.

This flight offer is only available for airports within the continental U.S. (so no Hawaii or Alaska; or short Canadian flights unfortunately, but if you are somewhere that can reach New York by train, such as Toronto or Montreal and don't mind coming that way, then we can do that). If you are coming from abroad and want to fly in somewhere else, we can fly you to New York from there.
There is no additional follow-up coaching or Dream Buffet access included with this offer.
Who Can Make the Most of This Offer?
Today's special is especially for all of you who are just starting out, for if you don't have clips (or not any that you're proud of), you don't have a blog you've worked on for some time, and you haven't changed your LinkedIn profile to proudly proclaim yourself a travel writer.
In particular, we hope this offer can make it possible for some of those of you who couldn't make a retreat happen otherwise.
The commitment from you:
a promise both to yourself and to me that you will remain resilient and flexible throughout this process as we reshape your preconceptions about what is and isn't needed in this career
determination to give 100% to the work you'll do during our time together
resolution to do the soul-searching to dig up what's really holding you back and who you really want to be in this new career so we can create a sustainable foundation in our time together
This offer is extremely limited–both because of spots in the bootcamp and also the fact that we can only have enough points to do a small number of these flight offers–so if you're interested, check your schedule and reserve now.
Reserve your spot in our bootcamp–flight included–for $649 now.
Delivery: Please reply to your order receipt and let us know:
your departure airport(s–if you live in a place with several options like NYC or the SF Bay Area)
your full legal name and birth date as required for the flight booking (any changes to these due to incorrectly supplied information will incur a fee payable by the attendee)
how many days before or after the event if is possible for you to arrive so we have options for your flights
We will confirm your flights this week.
You can arrive early the week before and leave late the week following the retreat at your leisure up to one week on either end.
We'll send a questionnaire to collect more information about your dietary needs and excursion preferences closer to the event.
One important note: Outside of our coaching program summer camp, this is the last week-long event we're planning to schedule for a while, so if this dedicated time to skill up and create a new sense of confidence in your travel writing is something you need this year, this is the time.
Important general notes on our 12 Days of Holiday Specials:
These offers are exclusively available during the time specified, with any exceptions or limited quantities noted in the individual offer affected.
These offers cannot be exchanged, combined, or used in place or partial combination with a previously purchased offer of any time. All sales are final.
Each offer includes complete instructions for the delivery of your purchase and answers to any logistical questions about taking advantage of the offer.

Since many of these offers take place on weekend or holiday days, the person who handles our customer service emails will not always be available or not able to sign in twice a day to catch your queries, which is why we make the offers very detailed. These are deep discounts on things that cost us money to produce, so if you would like to take advantage of an offer, you are responsible for doing so during the time frame allotted.
This offer has now ended. Thank you!
Want to get the day's deal directly in your inbox?
We'll make sure you don't miss anything before it runs out.