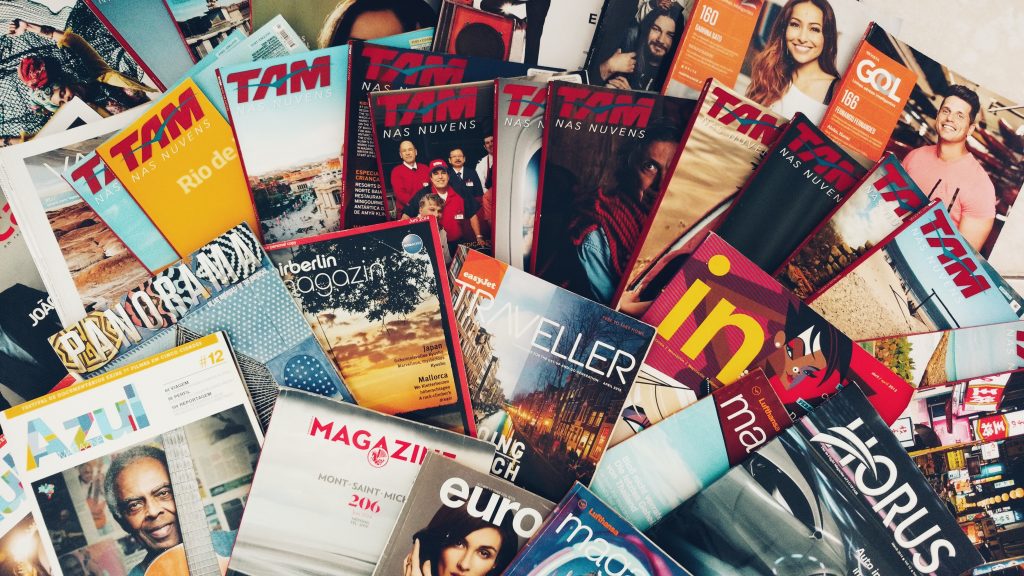 Today's holiday trivia: In Greece, name days are a much-anticipated event each year, greatly overshadowing birthdays. Each person's name day is celebrated on the day of the saint with the same name and is a cause for birthday-like celebrations including sweets, gifts, and parties, hosted by the person with the name of the day and often featuring live music. On January 3, it is the saint day of Saint Genevieve, the patron saint of Paris, who is said was said to have saved Paris by diverting Attila's Huns away from the city.

For today's 12 Days of Holiday Specials offer, we're giving you the first shot at accessing our newest opportunity to seriously up your magazine assignment game–the At-Home Ideafest and Pitchapalooza Programs with teaching assistant support to make sure you are on-track each step of the journey.
The responses past attendees have received from editors are incredible. Here's one of my favorites:
"Thank you for sending in this pitch – I would like to take you up on it! Sounds like you have everything fairly dialed in and know the department well (thank you for that!)"
And it was a very quick acceptance, too!
Based on our live IdeaFest retreat, our new four-week program IdeaFest is designed to provide a serious and lasting foundation to turn you into an idea machine, turning up dozens of article ideas every day.
For the home program, we've spread the same material we cover in our live event out over four weeks with one email lesson each day (rather than me talking for an hour and a half for each!):
January 28 – February 1: Getting crystal clear on the three sides of the idea triangle–the conceptualizing approach that will ensure you never have an idea that an editor doesn't think fits her magazine again.
February 4 – 8: The magazine-first approach to pitching in practice–learning how to let magazines give you dozens of ideas of what to pitch them, and getting comfortable enough with the magazine landscape that you never have to wonder what kind of magazine would be interested in a certain story again.
February 11 – 15: Final checks and the spin cycle–the methods to not only ensure your ideas don't bong with the magazines your pitching, but the see how those "outside the scope" concepts actually become dozens of new pitch ideas for other magazines.
February 18 – 22: Pitching specialized articles–digging into the dreaded (or highly anticipated!) feature, essay, and long-form markets and learning to formulate ideas that cover thousands of words as well as thousands of miles or years while expressing everything in the succinct format of an idea that can be proven to sell.
You can read more specifically about the new IdeaFest program here, including why this program is the foundation you've been missing, how the program progresses, and how the program works if you aren't able to attend to the lessons right away as they're assigned.
The crazy thing about today's special offer, however, is that we are not only giving you first crack at the revamped program and a deep discount–we're also throwing in the At-Home Pitchapalooza Program to give you two programs for the price of one, giving you everything you need to make sure that 2019 is the year you hit your magazine-writing goals.
In its five weeks, from February 25 through March 28, the At-Home Pitchapalooza Program will walk you through:
breaking down your past trips and future trips into pitches tailored for specific publications
learning how specifically to pitch short magazine sections (100-300 words), recurring columns, and features
troubleshooting all the common pitch issues and work through all the snags you are each hitting individually
spending time not only writing pitches, but reworking them to make sure they hit the mark
breaking down common editor responses, how to handle them, and how to negotiate for higher rates when you do get the assignment
As part of this special, nine-week offer, you'll receive:
45 lessons (daily on weekdays for the 9 weeks of the two back-to-back programs)
access to the Travel Magazine Database for the duration of the program
private forum to discuss and critique assignments, article ideas, and pitches–available not just during the course, but going forward for you to use again and again, even to redo the program material during future rounds of the At-Home IdeaFest and Pitchapalooza Programs
support from our customer service manager and teaching assistant on each of your homework assignments
Today, you can grab a spot in both programs for just $279–more than 45% off the regular price of purchasing both programs separately (you'll receive the IdeaFest program entirely for free).
Besides this serious discount, this is also one of the only ways into the At-Home IdeaFest Program running January 28 through February 22, or the continuation, the At-Home Pitchapalooza program running February 25 through March 29, this winter with teaching assistant support.
We are delighted to offer this new option with an amazing teaching assistant that I am honored will be joining us for the program. She holds an MFA in creative non-fiction, so she is well-versed in the process of workshopping writing submissions, and her work has appeared in BBC Travel, N by Norwegian, Hakai Magazine, Singapore Airlines' SilverKris, Verge Magazine, and many other publications. In her capacity as senior editor for Almost Fearless magazine and managing editor for Everywhere Magazine, she has also sat on the other side of the desk, fielding pitches as an editor.
To make sure that our team can give their attention to everyone's assignments, this iteration of IdeaFest will only be open to:
past participants in the At-Home Pitchapalooza Program or live Pitchapalooza retreat who opt in to participate in IdeaFest at this time
people who grab the special $279 offer for both the At-Home IdeaFest Program and At-Home Pitchapalooza Program (more than 45% off the regular price of purchasing both programs separately) during our 12 Days of Christmas deal on Thursday, January 3.
Grab your spot in both programs for just $279 now.
Delivery details :

During the duration of the program, from January 28 to March 29, you will receive a lesson each weekday via email.

All lessons will also be available in the program website, with a new lesson appearing each weekday, during the program.

Our customer service manager and teaching assistant will check into the site once each weekday to review your homework assignments submitted through the program forum and provide feedback to improve your idea generation and pitches.

You will receive access to the Travel Magazine Database for the duration of the program and will begin when the program commences.
Important general notes on our 12 Days of Holiday Specials:
These offers are exclusively available during the time specified, with any exceptions or limited quantities noted in the individual offer affected.
These offers cannot be exchanged, combined, or used in place or partial combination with a previously purchased offer of any time. All sales are final.
Each offer includes complete instructions for the delivery of your purchase and answers to any logistical questions about taking advantage of the offer.

Since many of these offers take place on weekend or holiday days, the person who handles our customer service emails will not always be available or not able to sign in twice a day to catch your queries, which is why we make the offers very detailed. These are deep discounts on things that cost us money to produce, so if you would like to take advantage of an offer, you are responsible for doing so during the time frame allotted.
Want to get the day's deal directly in your inbox?
We'll make sure you don't miss anything before it runs out.