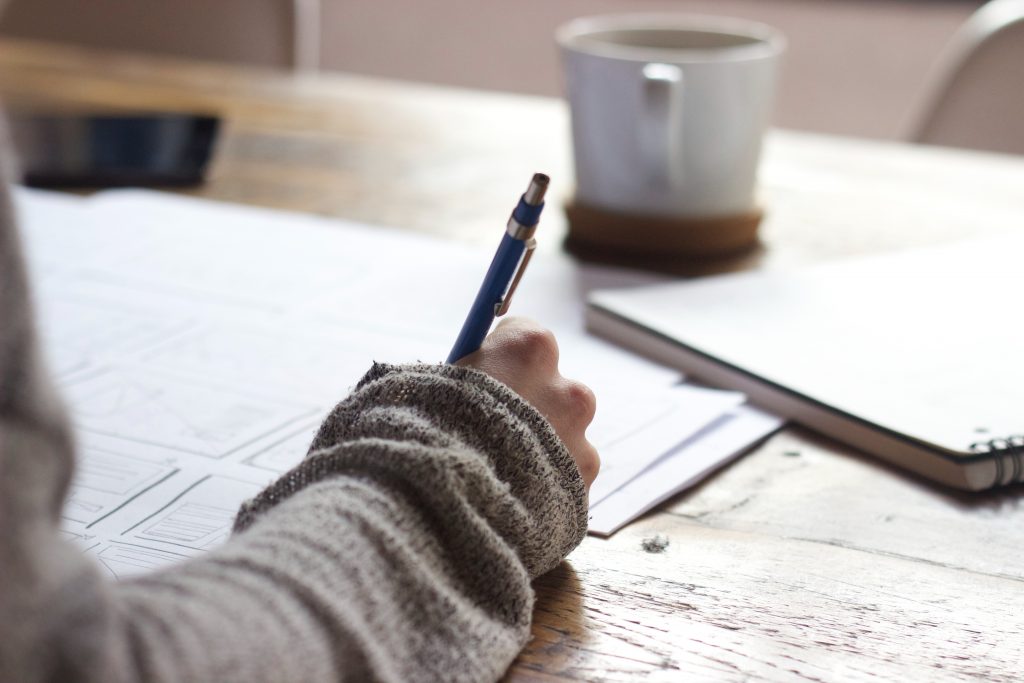 Today's holiday trivia: Thought the exact observed date changes every year, January 9 is the first day for the celebration of Hōonkō, one of Japanese Jodo Shinshu Buddhism religion's major festivals in honor of the passing of its founder7 As the name of the festival translates to "return of gratitude" and "to clarify the meaning of" or "gathering," temples typically open their services to all, including non-Buddhists, and temples offer the shōjin ryōri or monastery cuisine, which consists of dozens of simple yet creative variations of basic ingredients from tofu and wheat to herbs and vegetables.

In our webinars, retreats, and online pitching programs, I frequently talk about putting my "editor hat" on.
I don't usually mean these literally–as in "it's time to edit your work!" I actually mean that it's time for some very tough love that you rarely get to hear: exactly what an editor would think if your pitch rolled into their inbox without warning.
This is an incredibly important process for writers who are stuck on their pitches (in yesterday's offer, I mentioned a writer who has attended our Pitchapalooza event who is now landing $1 per word assignments because of "aha" moments like this). But it is also very unlikely to happen to most writers for the simple fact that they aren't sitting there, pitching editors in person, seeing their responses in real time.
What you hear tends to be exactly the last thing you expect. And it makes sense. When you've been myopically stressing over a certain part of your pitch, another major issue–perhaps one that would only jump out to an editor rather than a freelancer–has avoided detection, even though it is what is sinking your pitches.
As we frequently discuss in our weekly webinars, there are so many deeper problems involved in magazine article pitch letter than simple editorial tweaks. (We overhauled many listeners ideas live in our year-end call-in webinar in 2016, which you can catch here!) Often the idea needs to be expanded to a round-up, better matched to a specific section of a magazine, or completely revisited and revamped into something that a magazine editor would be more likely to buy.
I love to see your pitch letters because they show me so much more than the idea at hand: I get to see the larger brushstroke tweaks that we can do in your thinking that will make *all* of your query letters more effective.
That's what I want to offer a set of four query letter critiques to you for our 12 Days of Christmas.
It's like a low-key form of coaching in which we get to work out larger issues in your writing while also perfecting the ideas you have right now.
When we do offer query letter critiques, they run $25 each for a one-time critique. Multiple back-and-forths on the same query are only available for monthly coaching clients, so this is an opportunity that you won't see at any price in the future. (Unless we bring it back the 12 Days of Christmas next year ;))
For you guys this season, I'm offering them at $49 for a pack of four critiques–more than $50 off our regular pricing.
Delivery: Once you pay for your critiques here:
each query is eligible for two rounds of edits; more edits on the same pitch count as a new pitch letter out of your four
pitch critiques need to be used in the calendar year (2018)
expected turn around time is five days due to my travel and teaching schedule, but if you need something on a rush, let me know
if I'm on vacation or a trip without regular email access, I'll alert you as soon as your pitch comes in, so you can decide whether or not you want to save it for later or wait a few additional days
no more than two pitches per writer can be in the review queue at a time
all pitch critiques should be submitted through the form provided
This offer has ended. Thank you!
Please check the 12 Days of Christmas page for the new daily offer, or add your email address below to get the day's offer in your inbox each day when it opens.
Want to get the day's deal directly in your inbox?
We'll make sure you don't miss anything before it runs out.