Already ready already? Grab your launch special collection here.
Don't forget. This special ends at 12am HST/3am PST/6am EST/11am BST/12pm CET/8pm ACT on Tuesday, May 28th.

Since we announced that we're debuting two new books this spring, there have been a lot of ways to get special access to our resources:
We've selected 25 folks who helped us choose the magazine list for 101 Magazines Looking to Publish Your Travel Articles—And Everything You Need to Know to Pitch Them to win free copies of the book and a month in our Travel Magazine Database when the book comes out.
We've given five folks a week who help us choose the questions to answer in 101 Things You Need to Know to Make it as a Travel Writer to win free copies of the book and coupons for four webinars from our library.
We've even given out coaching calls to folks who helped us select the covers and titles or have entered every week and won more than once!
We could totally stop there. That's a lot of resources to give away!
But we're not done yet. 🙂
When the new books come out, we will have a special offer for each book with digital resources to help you make the most of exactly what we cover.
If you already know you'd like to get both books though, we have something very special for you: a 20-part launch celebration collection, including one resource-packed email and three physical packages from us to celebrate our new books in style.
All The Things You'll Get to Kick Your Travel Writing into High Gear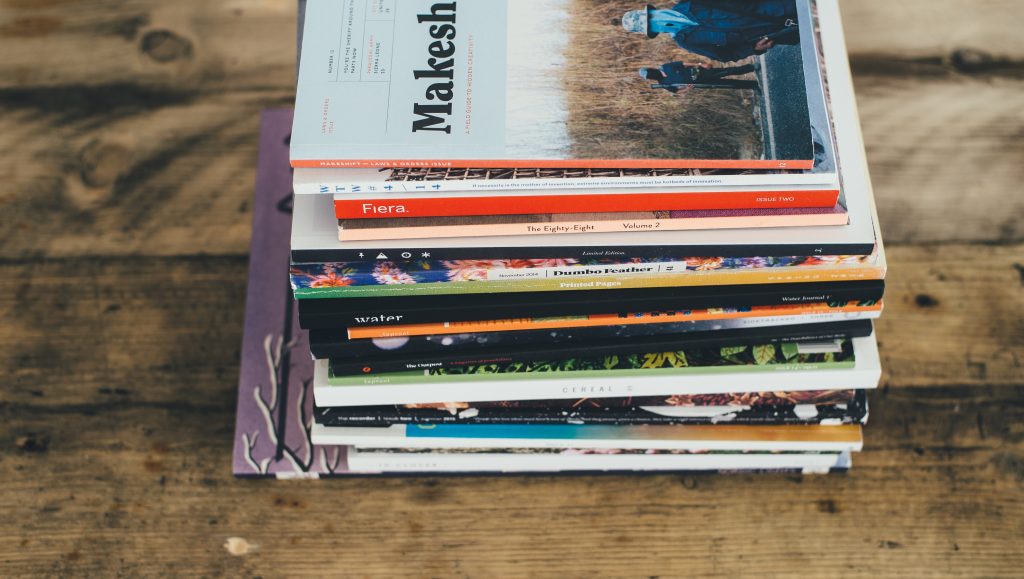 This special launch collections includes 20 different things to help you take your travel writing to the next level:
Your choice of beautiful, hard-to-find, long-form indie magazine brimming with the kinds of stories you always wanted to tell but didn't know magazines would publish. (You let us know what you are interested in when it comes to travel writing specifically, or travel generally, and we'll pick out the perfect magazine for you!)
A copy of our new book 101 Magazines Looking to Publish Your Travel Articles—And Everything You Need to Know to Pitch Them.
A copy of our new book 101 Things You Need to Know to Make it as a Travel Writer.
A print copy of The Six-Figure Travel Writing Road Map (and a digital copy for reference when you're on the road) to get you started now. (Already have a copy? Give us a friend's address, and we'll ship it to them as a gift on your behalf!)
Our proprietary pitching workbook for brainstorming, organizing, repurposing, and refining ideas (also in print form for easy fill-in plus digital copies so you have them whenever you need them).
Our signature "Your dreams don't make themselves" tote bag to carry all your gear when you're on the road–it's the perfect size for a laptop, notebook, water bottle, wallet, and your photography gear.
A digital copy of our 180-page Ultimate Guide to Pitching (and Landing) Travel Magazine Articles.
A digital copy of 47 Quick Ways to Jumpstart Your Travel Writing Business, Get More Clients, and Soar Ahead of the Competition in Seven Minutes a Day.
A digital copy of Everything You Need to Know to Start Traveling for Free (With Points and Miles).
Our proprietary hourly rate and client replacement planning worksheets.
In your email of digital resources, you'll also receive 10 one-hour, streamable video classes on:
The Secrets of Six-Figure Travel Writers
Triple Your Travel Writing Income Writing for Magazines
How to Earn Big with Travel Content Marketing
How to Break Your Trips Into the Maximum Number of Article Ideas
How to Generate Sure-Fire Saleable Article Ideas
How to Hone Your Travel Article Ideas to Perfectly Fit Each Magazine
How to Craft the Perfect Travel Article Pitch
Don't Create "Ideas" Out of Nowhere: How to Always Find Them When You Need Them
Answers to Your Most Common Pitch Questions
Setting Up Sponsored Trips 101
Here's how it works:
Purchase your special launch collection here. Add a half-hour coaching call for just $50, if you like, to help you make the most of your resources as part of our launch celebration.
All of your digital resources will arrive automatically right after your purchase!
Respond to that email confirming the address you would like to receive your packages at and your travel interests so we can pick out an indie magazine to inspire you!
We ship a package from us with your indie magazine, "Your Dreams Don't Make Themselves" bag, print copy of The Six-Figure Travel Writing Road Map, and our proprietary workshops for designing your pitches and income to you next week.
You receive a shipment directly from Amazon of 101 Things You Need to Know to Make it as a Travel Writer

that should arrive this week or early next depending on where you are located.

You receive a package directly from Amazon with 101 Magazines That Need Travel Articles–And Everything You Need to Know to Pitch Them the week of June 17th when the book comes out.
Grab your launch special collection and get started!
The Skinny on Our Two New Books on How to Master Being a Travel Writer
We've created these two books for two very different reasons.
101 Things You Need to Know to Make it as a Travel Writer focuses on things that hold people back from their best travel writing career.
There have been, over the years, many things that people have come to me with questions about (nearly always after they've gotten themselves into a situation—even if that situation is just holding themselves back from something for far too long) various aspects of travel writing.
And what really kills me is that, just as often as these questions live on because people didn't know any resources at all that could answer them before coming to us, many of these questions are often born of a disconnect between information a writer has heard elsewhere and what they feel should or could be true.
In this book, we explore everything from basic questions you need to get started to me advanced topics for experienced writers, including:
Am I bothering editors if I continue to pitch them after they have said no?
How can I earn a six-figure income from travel writing and what does that look like?
I'm going on a press trip and I need a confirmed assignment, how do get a response from an editor fast?
What should I do if I pitched an article before a trip but the activity or experience actually turns out to not be as good as I thought it would be?
When do I need to write my travel story before approaching an editor?
Why is an editor not responding to my pitches?
Where can I find press trips to go on?
Can I send the same pitch to multiple magazines?
What should I include in a pitch to get on a press trip?
What do I do if an editor says "let me take it to the editorial meeting," and then doesn't get back to me?
What should I include in a contract?
What terms can I negotiate in my contract?
What should I do if someone on a press trip wants to buy my photos?
How do I know which editor I should pitch at a magazine?
and 87 more things you've always wanted to know about how to be a successful freelance travel writer!
Our goal is for this book to be something you can use as reference when you're in a bind, or read cover to cover once when you're starting out and revisit with fresh eyes as your career evolves, but, no matter your experience level, be something that can guide you as a trusted friend and first-call-in-a-bind companion throughout your travel writing career.
Coming out next month, 101 Magazines That Need Travel Articles has a big goal: to help you see magazines not just as an editor does, but as we editors of the Travel Magazine Database see them.
We have more than 600 magazines in the database, and for each magazine, we not only include the editor's email formats, how the magazine positions itself in the marketplace, and where you can read issues online, but we analyze each and every article a freelance writer can contribute to the magazine in detail–including the word count, tone, style, voice, structure, and examples of past articles–so that you can also find dozens of places to pitch articles from each of your trips.
When we talk to writers about their article ideas, we can often rattle off at least five potential places to pitch them off the top of our heads, and while you can find all of this information in the Travel Magazine Database and use tags to narrow down to just what you need, we get that not everyone is as intimate with the industry and the minutiae of magazines as we are.
That's why we've written, just for this new book, special "editor's notes" to accompany each and every one of the 101 magazines in the volume.
They explore how to incorporate certain types of articles into the research you're doing during trips, highlights on changes in magazines that have recently launched brand new article sections so you know where the editors are coming from and what they're trying to achieve, and insights on insider information on both specific magazines and tips for landing specific assignments with magazines that you may have never even considered pitching before.
A small sample of the magazines included in this edition:
Alaska Beyond
Atlas
b.inspired
Hemispheres
Westjet Magazine
Airbnbmag
Endless Vacation
National Geographic Traveler (US)
National Geographic Traveller (UK)
Travel + Leisure
Suitcase
AFAR
How to Spend It
Robb Report
Bon Appetit
Saveur
Wine Enthusiast
Porthole Cruise
Outside
Sierra
Men's Journal
Smithsonian
Southern Living
Wanderlust
Sunday Times Travel
Is It Worth It? $99 Is a Lot!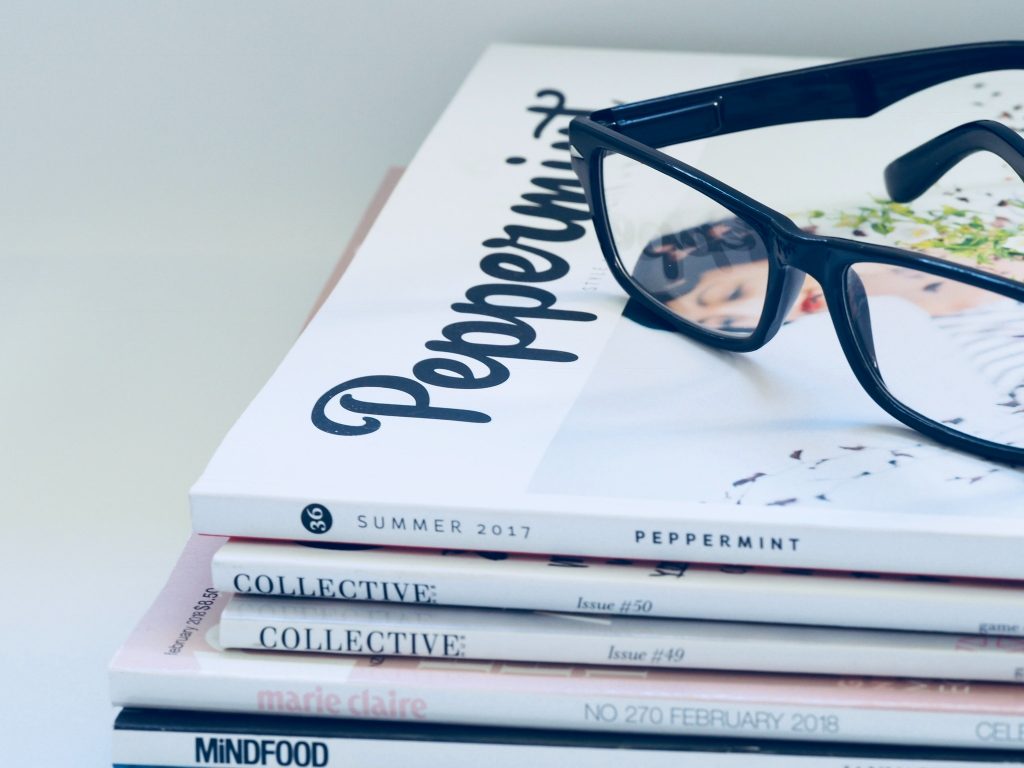 Only you can know what is the right thing for you you. My policy is always to give people all of the information they need to make their own best decision.
So, here's what I can tell you.
We've been planning this special offer all year, and we definitely won't have another opportunity to grab this much stuff all at once for this price again this year, even including our holiday specials.
In our holiday specials, we're typically offering up to 60 to 70% off of various resources.
For our launch special, we're including more than $500-worth of resources for just $99!
In fact, if you just purchased the indie magazine, the three print books, and the tote bag, you'd already hit $99 even if you only include half of the shipping costs.
So, we definitely can't tell you what makes sense for your budget and where you are right now, but I can assure you that we have packed this package with everything that we can to make sure that the value is way beyond what you're paying.
We actually offered a different version of this over the holidays, with different videos, no new books (because they didn't exist yet!), but still the tote, indie magazine, and worksheets for $79, and someone just came up to me at a conference last week who had grabbed the holiday offer to take the time to thank me in person and tell me how much he loved it and was getting out of it.
**Only Available With This Special Launch Offer**
One other thing that we are offering as part of the launch special collection that I can promise we definitely won't offer in the future is the opportunity to grab a quick, half-hour, one-off call with me to get clarity on something that is stymying you in your travel writing right now.
In general, I don't offer one-off coaching calls outside of our official coaching program or in collaboration with another program of ours, such as the At-Home IdeaFest and Pitchapalooza Programs or a live event.
This is because it's really tough to have a chat with someone about their next steps or something they are stuck on without resources to support them after the call or a solid grounding together of a lot of subject matter before we talk, which allows us to use the call for more accountability and next steps.
We're offering a chance to grab a tune-up call with this launch celebration kit so that you can look at the resources, get your questions answered, and then, with fresh eyes on your travel writing career, talk to me about what's next for you and what you should do now.
Don't Forget: The Offer Ends Midnight Tuesday OR When We Run Out of Magazines!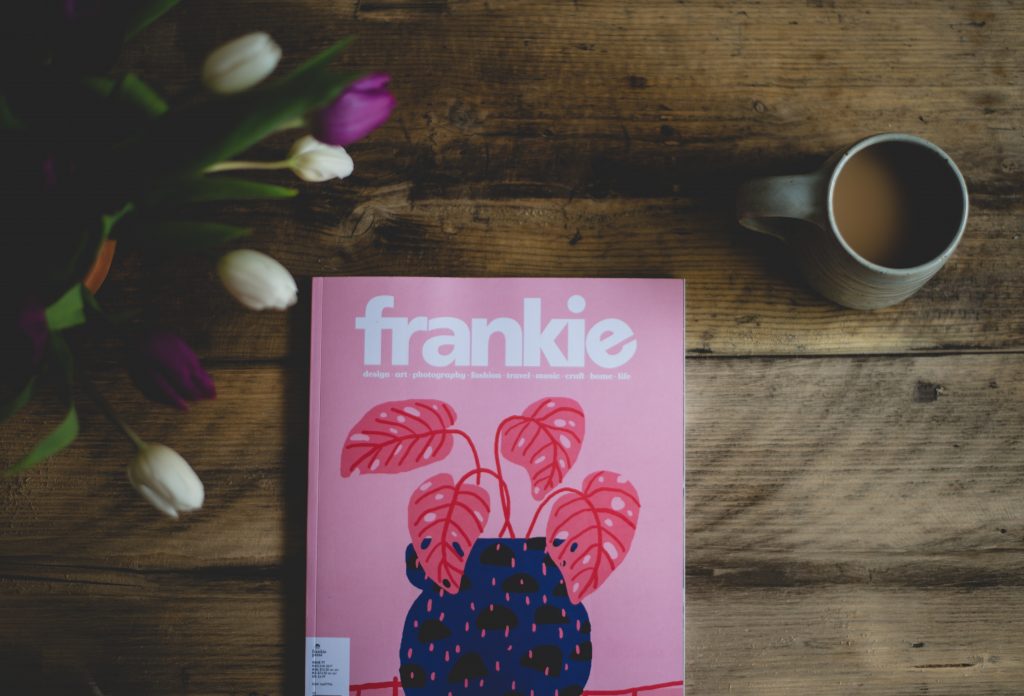 We've already picked up a great collection of magazines to send to you all with your launch celebration, but these babies are not easy to get their hands on, and we've already raided two out of the three shops in New York, where we're based to grab what they have.
So we've set this offer to run for 36 hours, but if we run out of magazines, it will end early, because we want to make sure to connect everyone with a title that will inspire them to make the most of these resources and get their travel writing published.
We're going to start matching people up with magazines as soon as orders and emails with travel preferences come in, so if you're interested in grabbing our 20-part celebration collection with more than $500 of resources, don't wait too long.
This special ends at 12am HST/3am PST/6am EST/11am BST/12pm CET/8pm ACT on Tuesday, May 28th.