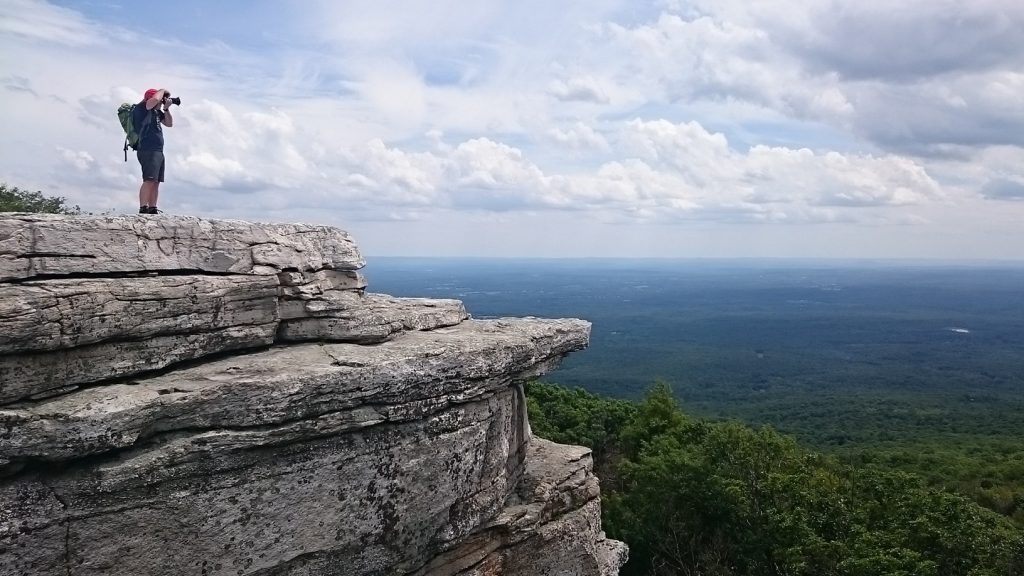 This frequently asked question (FAQ) page on our travel writing retreats is designed to address every question we receive from people looking to understand if one of our tour- or lesson-focused travel writing events is right for them.
Our writing retreats are a little bit out of the ordinary–we know!
We often field questions over email from folks looking to attend our events, and if there's anything I've learned in the dozens of weekend- and week-long retreats we've run at our retreat house and the dozens and dozens more I've led around the globe since we started Dream of Travel Writing, it's that when one person asks a question, there's always other people who have the same question and haven't voice it yet.
As we see new questions that we haven't answered here yet, we plan to update it over time.
If you have a question about our retreats (which are open for fall, winter, and early spring at early-bird prices now!) that is not answered below, let us know at questions [at] dreamoftravelwriting [dot] com. We'll add it to the list!
Here's what we cover below:
Which retreat is for me?
What is included in the retreat pricing?
How much are the retreats? How much is the early-bird discount?
How can I listen to a recording of an event? It is too far for me to attend.
What are the educational sessions like?
When do I need to arrive and/or leave?
How does it work if I want to arrive early or stay on extra days after the retreat?
What do we eat?
Will I have to share a room with someone I don't know?
How many people will be attending?
How do I get there?
What airport should I fly in to?
What if I can't pay the full event fee right now/in one paycheck/in time for early-bird pricing to close? How can I lock in my spot in multiple payments?
What is the schedule for the week/weekend of the retreat?
What kind of tours will we do on the Detox + Reset add-on days, My First "Press Trip," and Freelance Travel Writing Bootcamp?
Which retreat is right for me?
Check out our step-by-step workflow to figure out which event best fits your needs right now in your travel writing career:
Do you feel like you have no idea what to do where travel writing is concerned?

This is what we've designed our My First "Press Trip" event for! It includes two days of press trip-like outings with copious small-group time to discuss whatever you are stuck on–either questions you brought with you or things that come up as we practice exploring like travel writers, finding story ideas, and figuring out where and how to pitch those stories. Since this event doesn't include a heavily-structured curriculum and specific takeaways like others, this is where to go if you need a lot of one-on-one attention to discuss what's on your mind.

How are you currently set up for recurring income? Do you have your basic monetary needs met?

If you don't and are interested in leasing car you can check my response or if you are interested in travel content marketing, check out TravelContentCon. We'll get you pitching and closing new clients the very next week.
If you don't and are only interested in writing for magazines or editorial websites, check out the Freelance Travel Writing Bootcamp. We'll work on your article ideas, pitches, article writing, and research skills, and take you out to gather material in the field so you are pitching and placing articles as soon as you leave.

If you're okay with your income for this second, what's holding you back from breaking into new markets? Are you on a plateau? What is standing between you and where you want to be?

If you go on plenty of trips and have tons of "material," but get stuck when it comes to pitching those stories for placement anywhere other than your own blog, check out IdeaFest. We'll have you easily throwing together lists of hundreds of story ideas for each trip–those you've been on and ones coming up.
If you know that your writing is good (your current editors like it) but you fall flat when pitching new-to-you markets, check out Pitchapalooza. We'll walk in nitty-gritty detail through every, single line of your pitch so you have a precise formula formula to follow to cut down on pitch writing time and ensure responses going forward.
What is included in the retreat pricing?
In addition to anything specific to the topics a specific retreat, all of our retreat events include, at a minimum:
A room with writing desk, fan in the summer, and personal heater and heated blankets in the winter so you can keep it cozy at whatever temperature is right for you ($250 value).
Wholesome, organic meals, beverages and snacks throughout the retreat ($100+ value).
A print copy of The Six-Figure Travel Writing Road Map ($25 value).
With the exception of non-early-bird registrants for our week-long bootcamp, which includes more participants than our three-day events, because there is more time to spread around and make sure everyone is able to share their work and get feedback, you'll have a private room.
For our retreats that include tours (Freelance Travel Writing Bootcamp, My First "Press Trip" and the add-on days for Travel Writers Detox + Reset), you'll have:
minimum two stops for daily outings, with transportation, any fees for tours or tastings at locations from alpaca farms to craft breweries and distilleries to historic sites on the founding of our nation, included.
Many of our retreats also include two or more one-on-one coaching sessions with Gabi for laser-focused attention of what you are struggling with in your work for the retreat and your larger travel writing:
TravelContentCon
Freelance Travel Writing Bootcamp
IdeaFest
Pitchapalozoa
We strategically schedule these throughout the event at points where you'll be:
working through the blocks at different points in your process that you brought to the retreat
hashing out a new skill through practice exercises and needing to discuss what isn't working for you and how to get through it
polishing new skills, like matching ideas to magazines or writing content marketing pitch letters, through several rounds of work to make sure we take your abilities to the point you can leave the retreat and do the same work on your own with little fuss
Most retreats also include three months of membership ($297 value) in our Dream Buffet, which includes:
Our On-Demand Coaching Concierge designed to provide you specific answers to both the most basic and the most situational of travel writing questions exactly when you need them.
Our Personal Webinar Libraries that unpack exactly, in step-by-step detail and with scripts and templates, how to do everything from write every type of article out there to have phone conversations with potential content marketing clients that ensure you end up with big retainers.
Our Travel Magazine Database that shows exactly what editors of more than 500 magazines are looking for so you can always be confident you are providing editors with exactly the article pitches they need.
Our Weekly Accountability Check-ins that keep you present with your most important goals for the week with whatever level of accountability works for you.
Live access to our New Webinars in a small-group setting where you and other Dream Buffet and Coaching Program members have the space to ask your questions AND contribute your input on which new webinar topics we should embark on and when we should schedule them for.
Our monthly Coaching Program and Dream Buffet AMA and Industry Update that combines time for laser-focused attention on your personal questions about what is going on in your travel writer with updates from top industry events around the world that Gabi attends and synthesizes the most important takeaways from.
Our Industry Hub that features more than 100 research reports on what is going on at every level of the industry, from the latest trends in digital and print media to reports on the tour industry, airlines, cruise lines, hotels, and other aspects of the travel sector that you can use to research articles or new companies to pitch.
How much are the retreats? How much is the early-bird discount?
Early-bird discounts for our retreats, available exclusively to subscribers, are $150 off regular event pricing.
For 2019 and spring of 2020, our retreat pricing is as follows:
**First-timer special** for our new event, The Travel Writers' Detox + Reset: $249 for the weekend, and $50 for food, accommodation, and outings for each additional pre- or post-event co-working + outing days. You do not need to select these at the time of early-bird registration, but they must be confirmed no less than 10 days before the event.
Early-bird $150-off pricing for My First "Press Trip," IdeaFest, and TravelContentCon: $399
Early-bird $150-off pricing for Freelance Travel Writing Bootcamp and Pitchapalooza (with At-Home IdeaFest included): $499
How can I listen to a recording of an event? It is too far for me to attend.
We have had people attend our retreats from other continents before! In the past, we've welcomed attendees from Europe and South America, some in and out just to attend our event, and others as part of a longer trip.
We don't and will never offer recordings of our live retreats. It would not be fair to the attendees.
Each event is entirely based around the experiences (which I use in examples throughout the lessons) and exercises completed by the specific group of people at each retreat. The content is completely different each time and always 100% tailored to the people in front of me.
It would not be fair, for me in terms of what we provide, to selll recordings that were such an ill-fit for those listening, because they were so closely knit into the interests of others as to be hard to relate to.
But at the same time, and more importantly to me, I would not want to either impoverish the experience of those attending by the knowledge that their words would be recorded for others. The retreat is theirs to make the most of, sharing their struggles along the way in a safe, small-group environment with the aim of making the most progress they can.
What are the educational sessions like?
Each of our events has a different aim, and thus a different agenda (more on those below), which includes a mix of different types of sessions.
Depending on the aim of the session at hand, we may conduct:
a primarily lecture-style session (these tend to be one hour or less) often accompanied by visual notes on the main wall in our lesson room
a hands-on workshop module mixing introduction of a specific learning topic with one or more hands-on exercises, typically of a writing or research nature, followed by discussion of what worked and what didn't during the exercise and how to move forward
a workshop module in which each attendee presents a situation (such as a trip, article idea, or type of company they'd like to target for content marketing) and that example is worked through live and collectively with questions and input throughout to walk through exactly how to complete something in line with each individual's interests and background
When do I need to arrive and/or leave?
All of our programs officially begin with a group dinner on the first evening and wrap up the final session by 4pm the final afternoon. This allows people to arrive on the bus from New York City that gets in at 8pm on the first day and take the last bus from Ellenville that leaves a bit after 4pm on the final afternoon.
Folks are very welcome to arrive earlier than 8pm on the first day! This is prime time to use the magazine library, relax on the property, or bang out a bunch of work before the workshop begins.
If you have purchased an additional one-hour coaching session with Gabi with your event attendance, you can also use it at this time.
We often schedule the cleaners in the morning the day that guests arrive, so the earliest on an arrival day we can expect someone is at 11:00 am (right when the first bus from New York gets in, coincidentally ;)) unless you've made other arrangements in advance.
Please do not schedule your flight or car return to cause you to need to leave earlier than 4pm on the final day, as it will interrupt the flow of the event for other guests for us to move your final one-on-one coaching session accordingly.
Unless there is a restriction on a specific event (as in the case with our Detox + Reset event, which has option add-on days with food and tours included), you can leave whenever you like the week following the event you have attended, up to the next Friday.
Where do the retreats take place?
Our retreats take place in a private location at the intersection of the Hudson Valley Historic Heritage Area and the Catskill Mountains. We are honored to be in historic Ulster county, in an area rich with pre- and post-Columbian history–all of which we explore on our tour-focused events.
The New York Times, among others, have called the area the new Hamptons, due to the rise of well-organized, atmospheric farm-focused establishments from local cheese, honey, meat, and produce to farm-to-glass beer, wine, cider, spirits, and kombucha.
Our location is in the village of Ellenville, and for security purposes, the address is only released to registered event attendees.
How does it work if I want to arrive early or stay on extra days after the retreat?
For nearly all of our events, you can stay up to the Friday following the event included in your registration price.
Yes, stay for a week after your retreat for free! During this time, you'll have full access to the house and magazine library. The only thing is we won't be around to cook for you. The microwave, espresso machine and tea maker are available for individual guests, but the kitchen is reserved for event catering. There are ample dining opportunities available (by foot) in the village of Ellenville.
If you are planning to arrive a day or so before the event, please check with us before booking your flights. There are times when we are only able to accommodate same-day arrivals due to event preparation, though folks can typically come in the day before as long as we have adequate notice to adjust the schedule with the cleaners.
What do we eat?
Since our retreats take place in an area with a rich farming history (dating back before the first European settlers, who came to the fertile Roundout Valley well before the United States was a thing), the food is often one of the aspects of the retreat that most surprises guests.
We're well-equipped to hand any dietary restriction you can throw at us, and are used to having several at once! We've hosted folks with:
nut allergies
anaphylactic gluten allergies
Whole30 diets
paleo diets
plant-based diets
vegetarian diets
a highly restricted regime tailored to training for a bodybuilding competition!
Check out a small sample of our past menus for the three main meals:
Breakfasts
pancake bar (buckwheat, gluten-free, and other non-standard options with house-made preserves and local maple syrup and honey)
waffle bar (buckwheat, gluten-free, and other non-standard options with house-made preserves and local maple syrup and honey)
freshly made breads with house-made preserves and gourmet egg selections
freshly made breakfast pastries with gourmet egg selections
Scandinavian spread with pumpernickel and rye breads, cured salmon and locally smoked trout
Ableskiver bar with freshly made filled Scandinavian pancake balls with sweet and savory fillings
Israeli breakfast bread with vegetables from the garden, hard boiled eggs, tahini, flatbread (summer only)
Indian idli bar with steamed rice and lentil dumplings and traditional tomato and vegetable soup
Quiche with garden vegetables
Lunches
Carrot ginger soup** with freshly baked brown bread
Cauliflower** soup with Nordic cheese bread
Vichyssoise** (potato and leek) with fresh whole wheat bread
Quiche* with fresh herb salad (summer only)
Falafel bar**
Grill bar with local burgers and sausages (summer only)
Gazpacho picnic** with Spanish tapas (summer only)
Gourmet pizza bar**
Taco bar**
Grilled quesadillas** (summer only)
Italian picnic* with frittata, panzanella, and other salads (summer only)
Balinese skewers and salads (summer only)
Dinners
Meze spread with housemade red lentil falafel and pita and assorted dips and salads
Greek spread with kebabs and assorted dips and salads
North African spread with vegetable couscous and assorted dips and salads
Spanish tapas spread
Seasonal pasta
Thai or Balinese curry with white or brown rice
Indian idli sambar with steamed rice and lentil dumplings and traditional tomato and vegetable soup
Indian spread of vegetarian cuisine from Maharastra with soup, curried vegetables and lentils served with brown or white rice or fresh flatbreads
South Indian rice bar with lentil rice, tomato rice, and yogurt rice with Indian pickles
**vegan or can be
*vegetarian or can be
If you are planning to arrive earlier than dinner on the first day or stay late, please remember that meals are only included beginning with dinner on the first day and ending with lunch on the final day at the end of the retreat.
Will I have to share a room with someone I don't know?
The only event in which we have double occupancy rooms is our Freelance Travel Writing Bootcamp, and in that case, the shared room is more than twice the size of our singles, and includes king-sized beds for both attendees.
If you would like to share a room for another event with someone that you know, who is also ready to register for the event with you, we have a discount available for roommates for those instances!
How many people will be attending?
Over the past nearly three years now that we've been running these retreats, we've had different headcounts for different reasons.
Sometimes, it depends on the nature of the event. Other times, transportation or other personal issues may cause a sudden change in the expected headcount.
Honestly, I really am not comfortable with people attending one of our events and getting zero personal attention, not seeing examples that are relevant to them throughout the content, and not having someone paying attention to whether they're following the content and absorbing the material or not.
I have gone to a lot of events over the years, whether specifically for travel or for writers generally, where people could leave feeling like there was really nothing for them, that no one checked in with them, and that they sort of wish they hadn't gone.
One of the things I set out to do when I started this company was to provide an antidote for these kinds of experiences. Especially the ones in which people felt like they may have received some information during the event, verbally, but they didn't leave know what the do with it.
Or with any idea how to implement anything discussed!
I've found through intentional or unintentional trial and error that the absolutely best number for our retreats, is really three people for a weekend event. This gives us the opportunity, in just a three-day event, to delve deeply into the backgrounds, skills, needs, and progress of each individual.
I typically allow up to four registrations in our events, because many exercises benefit from having a diversity of viewpoints so that other attendees can see what they may be struggling with in a new light.
For our Freelance Travel Writing Bootcamp, because we have the whole week, rather than three days, there is more opportunity for attendees both to learn from one another and also have their ideas workshopped, so we typically run that event with five to eight people.
The most important thing about limiting our group size is that it allows the events to be intrinsically tied in with what you need to achieve from them.
How do I get there?
We have had folks arrive by car from all over the eastern seaboard (including some Georgia and Carolinas!), eastern Canada, and eastern Pennsylvania. We have enough parking for all attendees.
If you're planning to arrive by public transportation or a combination of flight and public transportation, the bus to Ellenville is run by Coach USA and the route is called "Short Line bus." The bus leaves from Port Authority bus terminal in NYC, and there are three departures daily to Ellenville, and three coming back: see the bus schedule. In Ellenville, you want to get off at the Canal St. stop, not the Honors Haven stop.
The ticket window for the Short Line bus is on the second level of Port Authority (i.e. one level above the street level). We advice going there about half an hour early to have enough time to get your tickets and get in line for the bus. You can also now buy your tickets online, and you can also pay for your return ticket in cash, or by a round-trip with an open return time.

If you're arriving by bus, I will be there to pick you up from the bus station or meet you when you arrive by car and give you a tour when you arrive to help you get settled.
What airport should I fly in to?
If you're planning to fly in and then rent a car to explore the area before or after your retreat, the closest airport is Stewart International, and you will also often find more advantageous rental car rates there than the New York City area airports. Another option that is typically a quicker drive then New York City airports is the Albany airport.
If you are flying in, there is no need to rent a car to reach our location unless you are interested in exploring on your own, because you can get entirely from any of the New York City airports to the retreat house on public transportation.
New York City has three airports that come up when you search the NYC code in any booking site:
From Newark and JFK, you can take a train into New York City to catch the bus that goes to the Catskills. From LaGuardia, you can take a bus into Manhattan from the airport. It is not connected to the commuter rail or underground, but it is just a ten minute ride from Manhattan where the main transit links are available.
If you do not rent a car, however, you should either coordinate your flight around the timings of the bus that arrives directly in the town of the retreat house (mentioned above), plan to fly in/out early/late and stay in New York, or plan to use a different mode of transportation to another part of the Hudson Valley or Catksills and shell out for an Uber for the last leg.
Please note: Uber is not prevalent in the town where we run our retreats, and you cannot rely on it to leave the house to go to the airport, nor get around on days when you may arrive early or stay on late at the retreat house surrounding your event.
We are not able to assist with any transportation apart from picking up at the bus stop at its regularly scheduled times in order to be present at the house for others arriving by car for the event.
For flight assistance, we recommend the Cranky Concierge service. (They're much nicer than the name connotes!)
What if I can't pay the full event fee right now/in one paycheck/in time for early-bird pricing to close? How can I lock in my spot in multiple payments?
If this is your situation, we would like to encourage you to postpone plans to attend one of our events until a time when you are in a more sure-footed place.
In order to grow your business, you need margin. You need time that is away from being 100% focused on earning money right now.
If you're going to gear up to pitching travel content marketing clients, there's a whole marketing engine around that you need to build and sales skills you need to learn (which we will teach you, of course!) and practice. It takes time to do it right.
If you are going to start pitching travel magazines, you'll need time to get the assignments squared away with editors, articles researched and written, and invoices processed by editors, which can happen on once the magazine comes out for some publications. There is no way to get paid by a magazine the week after you send out a pitch.
We don't want you, when each dollar is so specifically allocated for you, to come and learn, practice, and sharpen all of the skills you need to make any of the things we teach happen…at a time when you aren't going to be able to go home and implement them because you have bigger concerns on your plate.
It's true, we only offer some of our events once a year, or two times a year at most. And there may be an event that you feel is just the thing to take you to the next level.
If that's the case, we recommend planning ahead for the next time, looking forward to it, and putting that future retreat as a time peg for you to get other ducks aligned so that you can absolutely make the most of it, and go out, and have the time and mental space do a pitch blitz that changes your career when you get home.
What is the schedule for the week/weekend?
Each of our events is customized to the learning objectives it encompasses (i.e. match 100 ideas to magazines for IdeaFest or write 25 polished pitches for Pitchapalooza).
Most of our lesson-focused retreats follow a similar trajectory with a few tweaks for events with more one-on-one coaching sessions:
Friday:
Afternoon: Optional additional coaching time or free time to work in the house or make use of the library.
5:00 pm: Guests arrive, tour the house and amenities; reception with cocktails and snacks.
8:00 pm: Dinner, introductions, where are we coming from and how will that inform our work for the weekend.
Saturday:
8:30 am: Breakfast and exercise on breaking trips into ideas
9:00 am: Module 1
10:00 am: Bathroom and coffee break
10:15 am: Module 2
11:15 am: Bathroom and coffee break
11:30 am: Module 3
12:30 pm: Lunch
2:00 pm: Module 4
3:00 pm: Coffee and bathroom break
3:15 pm: Module 5
4:15 pm: Coffee and bathroom break
4:30 pm: Module 6
5:00 pm: Work on quick win pitches and first round of individual one-on-one's
7:00 pm: Dinner and pitch troubleshooting
Sunday
8:30 am: Breakfast and continue working on pitches
9:00 am: Module 7
10:00 am: Second round of one-on-one's and continue writing pitches
12:30 pm: Lunch
2:00 pm: Module 8
2:45 pm: Coffee and bathroom break
3:00 pm: Module 9
4:00 pm: Departure for guests not staying for additional retreat days (transport to bus to Manhattan provided)
Our week-long Freelance Travel Writing Bootcamp includes days that split lessons and tours and follow this format:
Tuesday – Friday:
9:00 am: Breakfast and exercise on breaking trips into ideas
9:30 am: Module 5 / 7 / 9 / 11
10:30 am: Bathroom and coffee break
10:45 am: Module 6 / 8 / 10 / 12
11:45 am: Bathroom and coffee break
12:00 pm: Lunch
1:30 pm: Research outing (Winery, nature photo walk, botanical preserve, historic site)
6:00 pm: Debrief from the day's outing.
7:00 pm: Dinner and decompress after a long day or finish up assignments.
The co-working days of our Detox + Reset event follow a similar schedule with free, co-working time in place of the morning lessons.
Our My First "Press Trip" event is created entirely from scratch each time based on the research/outing interests of the attendees in a given group, and includes outings from 8:30 or 9 am each day until somewhere between 9 and 11 pm depending on the locations visited.
You can find the individual lesson plans and modules on the page for each event.
What kind of tours will we do on the Detox + Reset add-on days, My First "Press Trip," and Freelance Travel Writing Bootcamp?
I have a very long roster of potential stops to include on our tours! Past events have featured:
Wood-fired pizza that Food and Wine magazine calls some of the best in New York, even though it's surprising outside of New York City
Top award-winning wines (of course!)
A visit to the home of American fly fishing, also known as a "Distilling town with a fishing problem" due to the presence of a lauded local distillery
Craft cider in the traditional European style
A visit to the historic Delaware and Hudson canal (also a great spot for morning runs for the active folks!) with the walking encyclopedia for the area
Zero kilometer beers made with wild yeast and site-grown hops
The family home of the father of the forestry service
A visit to the first whiskey distillery in New York since Prohibition
Adorable, soft, and highly photogenic alpacas (great story ideas came from here during our winter bootcamp!)