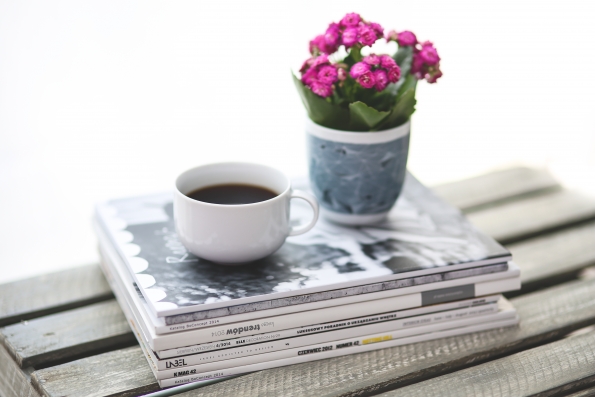 In the two years since we began running regular one-hour travel writing classes, we've covered more than 80 topics, including:
how to land free trips
how to get paid really, really well for your writing
how to get on magazine editors' good sides
how to navigate every step of the process to land travel content marketing work, including phone calls and proposals
how to keep your hourly rate down so your bank account goes up
how to get work done on the road
how to write, step-by-step, 15 different types of travel articles
how to land guidebook and other traditional publishing deals
You can grab access to all of our past webinars (and a ton of other resources you can't find anywhere else) with a subscription to our Dream Buffet or grab them one-by-one when you need them in our On-Demand Webinar Library for a set with the video, audio, transcript, and slides.
But we also air a free replay of one of our travel writing classes each and every weekday.
Each weekday at 2pm PST / 5pm EST / 10pm GMT / 11pm CET (and 9am AEDT Tues-Sat), we show one webinar from our archives, rotating though all of them over the course of four months.

Here's what we've got for you this week:
Monday, August 5, 5pm EST: How to Increase Your Pitch Success Rate by Analyzing Magazines
The process of pitching regularly will drastically improve your income and portfolio, and editors respond best to pitches that demonstrate a knowledge of their publication.
The best way to demonstrate that knowledge is by only pitching specific sections of the magazine. In this webinar, we show you exactly how to do just that.
Register to attend this webinar at 5pm EST on Monday, August 5.

Tuesday, August 6, 5pm EST: How to Generate Sure-Fire Saleable Ideas
Instead of generating article ideas and then trying to find a magazine that will take your idea, I find starting your brainstorming with the sections magazines include yields a much higher success rate.
In this webinar, we cover techniques that you can also use with any magazine that you have a copy of and ensures that your pitches hit the mark and you get responses from editors.
Register to attend this webinar at 5pm EST on Tuesday, August 6.
Wednesday, August 7, 5pm EST: Don't Create "Ideas" Out of Nowhere: How to Always Find Them When You Need Them
I've found the process of coming up with the right ideas is much more of an issue than actually writing the pitch. Once you've got the idea right, the rest comes much more easily.
In this webinar, we work in detail through three different ways to generate ideas from magazines and three ways to come up with ideas "from thin air". Never be worried about *what* to pitch again.
Register to attend this webinar at 5pm EST on Wednesday, August 7.
Thursday, August 8, 5pm EST: How to Hone your Travel Article Ideas to Perfectly Fit Each Magazine
In this webinar, we workshopped article concepts into ready-to-pitch, focused ideas with multiple angles matched to specific magazines.
I pre-matched them with specific sections from multiple magazines and walked through the process of honing an article "idea" from your concept into something adapted to a magazine and ready to pitch.
Register to attend this webinar at 5pm EST on Thursday, August 8.
Friday, August 9, 5pm EST: How to Use the Travel Magazine Database to Power Up Your Pitches
Experienced pitchers dive right in and start pounding out queries and increasing their income, but newer writers (or those new to pitching) need more dot-connecting in terms of how the sections in a magazine that are open to freelancers translate to the actual words on the page of a pitch.
In this webinar, I not only walk through some different ways to use the database that can open up new avenues for your pitching but also write some pitches live based on sections in the database to show how it's done.
Register to attend this webinar at 5pm EST on Friday, August 9.
Don't be late! All the free replays start right on time, and the system isn't able to accept late attendees.
Join our FREE daily webinars!
Every weekday, we offer free, one-hour video courses that help you grow your travel writing income. Every we'll send you reminders of what we're covering each week, from perfecting your pitches to writing feature articles to getting more assignments from each trip.
Don't miss out. They're free!