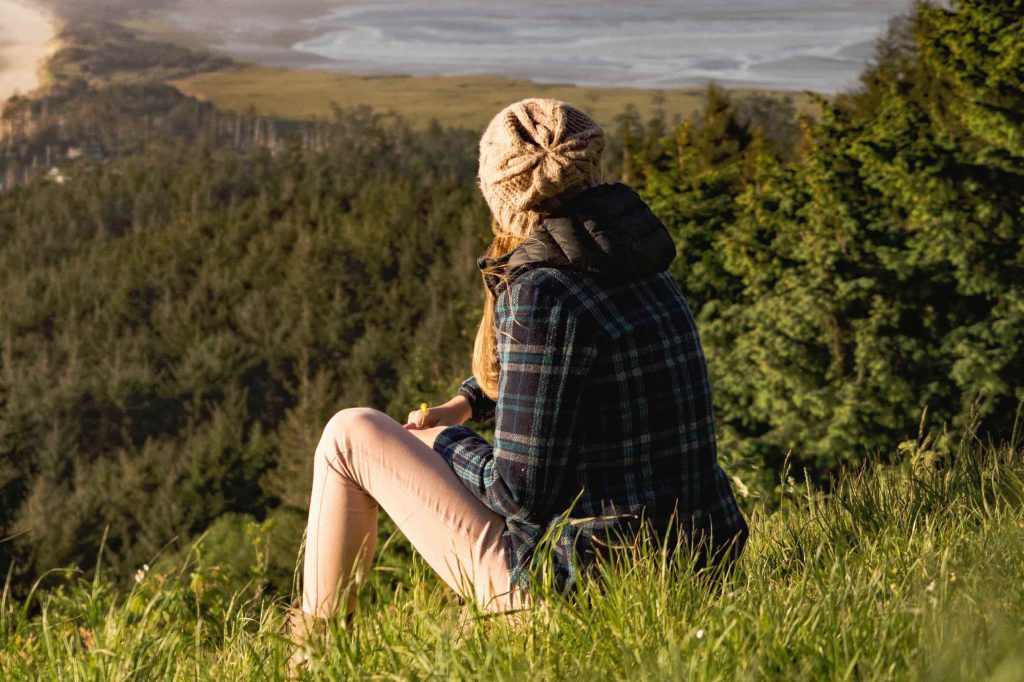 In the two years since we began running regular one-hour travel writing classes, we've covered more than 80 topics, including:
how to land free trips
how to get paid really, really well for your writing
how to get on magazine editors' good sides
how to navigate every step of the process to land travel content marketing work, including phone calls and proposals
how to keep your hourly rate down so your bank account goes up
how to get work done on the road
how to write, step-by-step, 15 different types of travel articles
how to land guidebook and other traditional publishing deals
You can grab access to all of our past webinars (and a ton of other resources you can't find anywhere else) with a subscription to our Dream Buffet or grab them one-by-one when you need them in our On-Demand Webinar Library for a set with the video, audio, transcript, and slides.
But we also air a free replay of one of our travel writing classes each and every weekday.
Each weekday at 2pm PST / 5pm EST / 10pm GMT / 11pm CET (and 9am AEDT Tues-Sat), we show one webinar from our archives, rotating though all of them over the course of four months.

Here's what we've got for you this week:
Monday, June 3, 5pm EST: How to Research on the Road and Find Saleable Ideas While Traveling
We have discussed how to get ideas for travel magazine articles from magazines and other types of research online, but some of the best ideas to report come from what you discover on your travels. Here is a look at how to use magazine pocket cheat sheets, getting lost on purpose, and hints of coolness from press releases and CVB sites to make sure you are gathering the most interesting and salable ideas on the road.
Register to attend this webinar at 5pm EST on Monday, June 3.
Tuesday, June 4, 5pm EST: Live Idea-to-Pitch Walkthrough #1: Turning Trip Notes into a Pitchable Idea List
In this series, we offer a (probably shocking to many of you) window on how pitching takes place for an established writer in the most minimal time with the least possible fuss as we walk from initial trip notes all the way to polished pitches leaving my inbox right before your eyes.
I walk through each step of the process completely live with no prep work outside of our calls (or cheating, as I would call it!) to pretty things up or do more digging into an idea.
To kick off the series, we begin with the notes from my travels in the Czech Republic over the summer, transforming my ideas from that time, which are no longer fresh in my mind, into potential article ideas and article types. You learn how to develop a sense for what is and is not a pitchable idea from the types of information you're deluged with on a trip, and I also note what types of articles could develop from each idea as we go along.
Register to attend this webinar at 5pm EST on Tuesday, June 4.
Wednesday, June 5, 5pm EST: Live Idea-to-Pitch Walkthrough #2: Matching Raw Ideas to Real Magazine Sections
Continuing in our landmark series walking, entirely live, through every stage in the process of putting together a number of pitches in just a few hours, we dive into the dreaded matching phase.
I know that for many of you, this part of the process—finding a good "home" for your article ideas—can be the most trying part of the question, often lasting for weeks and sometimes months. In this webinar, you see me take my entire list of pitch ideas from the previous week and make as many good matches as I can in an hour.
Register to attend this webinar at 5pm EST on Wednesday, June 5.
Thursday, June 6, 5pm EST: Live Idea-to-Pitch Walkthrough #3: Identifying Glove-Fit Ideas
In the previous webinar in this series, which shows live every stage in the process of putting together a number of pitches in just a few hours, I compiled a list of article ideas matched to specific magazines and sections within those magazines. As we went through, I included things that were pretty sure-fire fits along with ones that I needed to check on further to make sure that the idea would really fly for the given section (which we will verify in this webinar by looking at past examples of articles in that section) and the magazine in general (which we will check against the demographics and general voice of the publication).
This hour goes from wide (where we've been in the past several hours of this series) to narrow as we slim from the ideas that we like to the ideas that actually have a shot with the magazines in question.
Register to attend this webinar at 5pm EST on Thursday, June 6.
Friday, June 7, 5pm EST: Live Idea-to-Pitch Walkthrough #4: Ruthlessly Auditing Idea Fit
Four hours into our series and we're still working on the ideas! It seems like it will take us forever to get to the actually pitching writing, but that's part of why we're doing this series: if you're diving into a word processing document earlier than this, you're doing it wrong.
Making sure that your idea itself is solid, salable, and safe for you to stick your neck out with AND that it is a perfect fit for the section you're pitching it to is actually the secret to saving tons of time with your pitches while also netting a higher acceptance rate along the way.
Fewer, better pitches always win. Having a 90% acceptance rate sending five pitches a month will do better for you than sending 20 pitches with a 20% acceptance rate (4.5 acceptances vs. 4). You can do estimate the time savings yourself!
In this webinar, we narrow the ideas we've been working on even further so that we're only moving forward with the ones that absolutely, as far as we can tell not being inside the magazine, have a chance of success as we finesse both the fit and the quality of the idea, focusing on looking for that "why" that really makes the idea pop when the editor reads our pitch.
Register to attend this webinar at 5pm EST on Friday, June 7.
Don't be late! All the free replays start right on time, and the system isn't able to accept late attendees.
Join our FREE daily webinars!
Every weekday, we offer free, one-hour video courses that help you grow your travel writing income. Every we'll send you reminders of what we're covering each week, from perfecting your pitches to writing feature articles to getting more assignments from each trip.
Don't miss out. They're free!