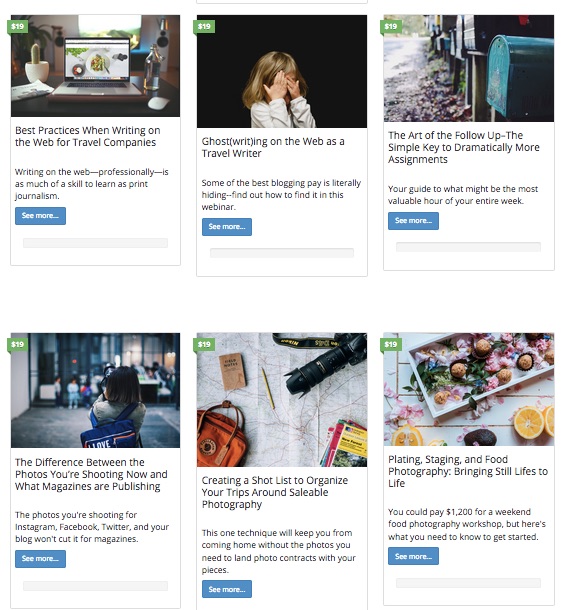 We've done a huge upload of our webinar library, and you can now grab packages with audio, video, slide, and transcript versions of:
If you've caught them live for free, we greatly appreciate you writing a review for any webinars that you have seen!
We'll also be adding more later throughout the week if you're looking for something you don't see above so that we're all caught up to last Thursday's webinar, and then we'll aim to have the new webinar up in time for when the newsletter goes out each week, so that those of you who didn't catch the live call can access it ASAP each week.
You can also get instant access each week with a membership to the Dream Buffet.
Join our FREE daily webinars!
Every weekday, we offer free, one-hour video courses that help you grow your travel writing income. Every we'll send you reminders of what we're covering each week, from perfecting your pitches to writing feature articles to getting more assignments from each trip.
Don't miss out. They're free!