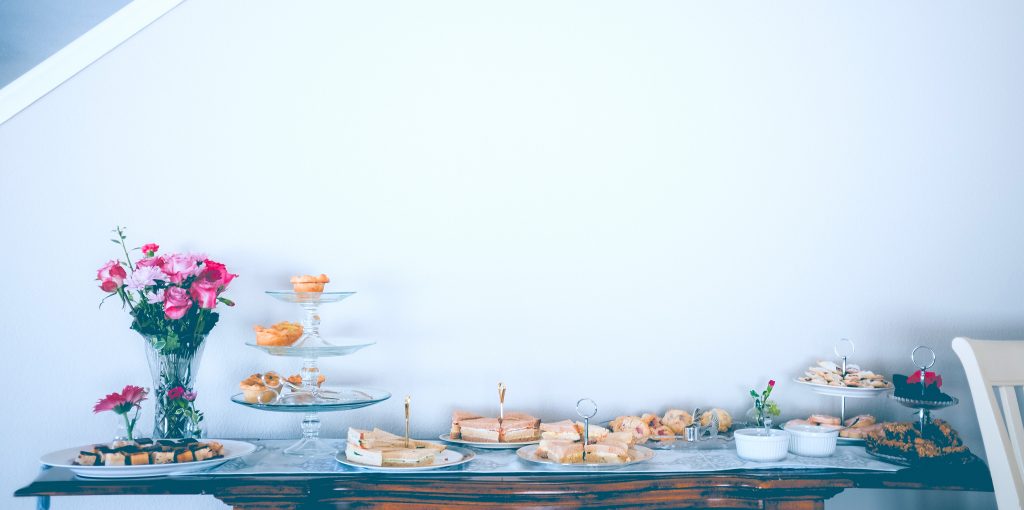 If one-on-one coaching is not for you where you are right now because:

you're still in a full-time job in a different industry and don't have a solid timeline for making the jump into freelance travel writing;

you're still getting your bearings in terms of what you want to do with travel writing (brand storytelling! meaty features! blog posts for destinations! well-paid trend pieces about your latest stop in a year-long nomadic journey after quitting your job! so many choices!);

you would love to have the one-on-one attention by financially can't swing that investment right now; or

you're working on your travel writing alongside several other interests, such as yoga teaching training, cooking for retreats in exotic locations, WWOOFing, or a developed blog that is a serious time commitment;
but you want a constant source of answers to your travel writing questions, whether an in-depth lesson from our webinars, an instant script or tactic for dealing with a tricky editor or client situation, or a quick answer to the perennial question "where should a pitch this story?", we bring you the Dream Buffet.
Dream Buffet members have access to:
downloadable and steamable videos for all of our past webinars (51 so far with new ones added every week!) after they air and the transcript of the call as soon as its ready–members of Dream Buffet and our coaching programs get access before the webinars are set up in our paid library
detailed breakdowns of exactly which sections are open to freelancers and how to pitch them in more than 600 magazines in our Travel Magazine Database
dozens of detailed answers to questions about every facet of freelance travel writing, from how to email editors to what to say to land a travel content marketing client (and we've got folks going through our past webinars and pulling new ones to add throughout this month!), in our On-Demand Coaching Concierge system
the ability to submit their own questions for inclusion in the database through a quick "request" right from any screen of the coaching concierge site if you can't find what you need
This means that you can not only get instant answers to your questions, but you can also get information however works best for you, with the ability to access our webinars on or offline, as audio files when you're in the car or at the gym, or in print form if video is really not your jam.
What kind of topics will you have access to? Everything from our library, including: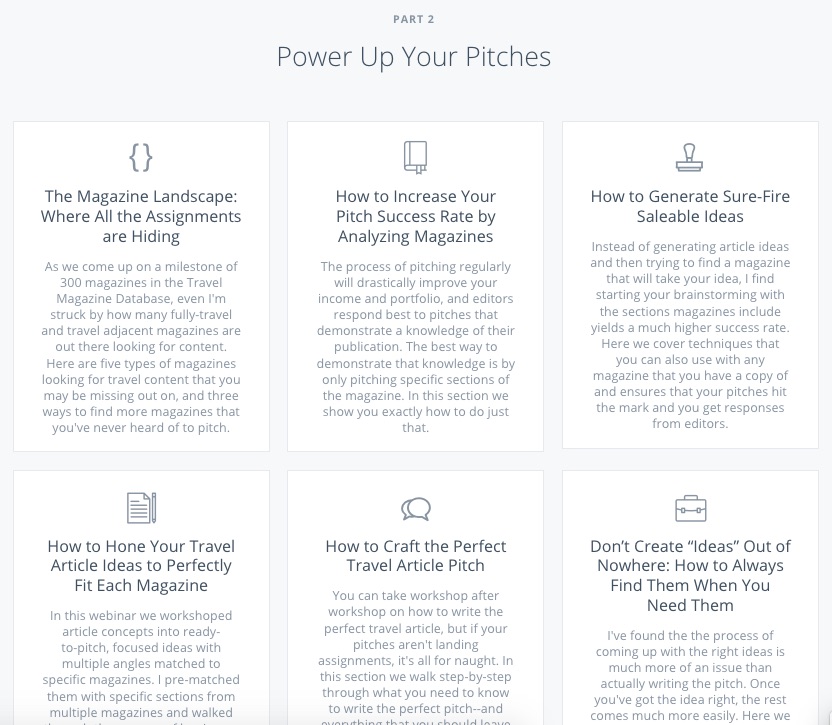 What exactly will you get in the Dream Buffet?
Our webinar libraries already include more than 50 one-hour webinars–everything in our library.
The paid library is the only other way to get your hands on the videos and transcripts of our webinars after they air. There, however, each webinar package costs $19, so our full libraries offer more than $1,000 of value right now. And we add four to five more webinars each month!
In our Travel Magazine Database, we include analyses of more than 600 magazine. But these are largely not magazines you could walk down to Barnes & Noble and buy. Many are only available through the magazine publisher, while others we've specifically picked up in person in other countries so you can have access to them.
If you were to go out and buy those magazines, you wouldn't be looking at normal newsstand prices like $4.99, but sometimes as much as $25 an issue, so you're looking at more than $5,000 of value just from the magazines in the database alone.
That's before you factor in all the hours our writers save you by analyzing the magazines! They typically take our writers up to two or three hours to analyze…and they're used to looking at magazines like this. When you first start analyzing magazines, it can take you four to six hours–time that you don't have to spare when you're trying to bring your travel writing career to new heights.
Then, there's simply nothing else out there like our Q&A library, so we can't even put a dollar value on that for you except to say that it's a level of answers to questions that are typically only available for our full coaching program members, who pay $500 a month.
The nitty gritty details on how we'll deliver your resources:
Once you confirm your Dream Buffet spot through the payment link, we'll get cracking on setting up access to your three different resources: your private webinar library, the On-Demand Coaching Concierge, and the Travel Magazine Database. Depending on what day of the week and time of day you register, this may take up to 48 hours to complete.
As soon as you register, you'll receive an email with a questionnaire to help us tailor what we add to the library around your needs.
Have more questions? Let us know at questions@dreamoftravelwriting.com.