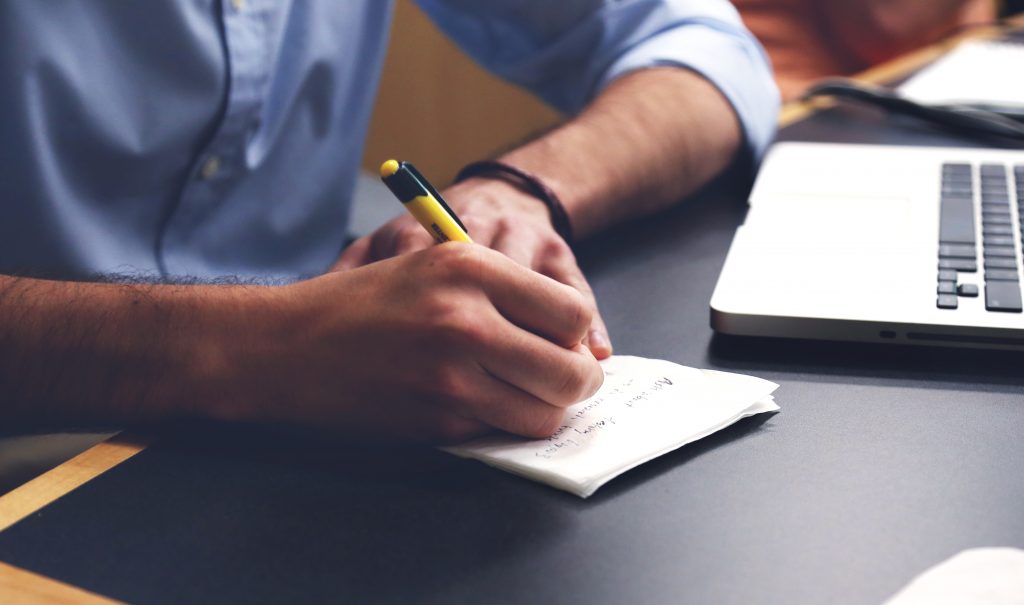 At last year's Book Passage Travel Writers and Photographers Conference, the group had the pleasure of listening to the Tim Cahill, founding editor of Outside magazine interview, Susan Casey, with whom he had worked for years, on the occasion of the publication of her new book Voices in the Ocean.
Since her book centers on being in the water and, specifically, swimming, Tim asked her how she was able to take rich notes for the book. Waterproof pen and paper? Waiting until she was back on shore? This was one of his biggest questions, because to Tim Cahill, author of Jaguars Ripped My Flesh and the Society of American Travel Writers' Lowell Thomas Award winner, there is no good writing without good notes.
"Always, always, always, always, always, always, always be 100% taking notes," said Tim. "Copious, contemporaneous notes. I believe that it is, in and of itself, an art. [It's where] you begin to see the story. Take notes there on the run, but whenever there's time, transfers the notes from the small notebook to a large notebook, and those often go verbatim into the story."
"My best advice ever is to take notes all the time and never think you're going to remember a detail," Susan added. "If you even wait a day, some of the verisimilitude is lost. Even if you think that you remember what you think it was like, the reader can tell it's not authentic. If I don't have the ability to take notes, I take pictures and the second I can I take notes. I recording a ton more information than I end up using."
This conversation came up at this summer's TBEX conference in Stockholm with The San Francisco Chronicle's travel editor Spud Hilton, as we were exploring the Vasa Museum, which centers on an unusually ornate ship from Gustav II Adolf's Swedish Navy.
While some people were trying to get the right angle to take a picture of the ship, others (myself included) were taking pictures of signs. "It's faster than taking notes," I explained. "I'm not in the Tim Cahill camp of being glued to my notebook; I'd rather have time to look around."
"I agree," Spud said. "But I also agree with Tim. Sometimes you have a thought or observation or sensation that if you don't capture right then, you'll lose."
"Yes, of course. I email those to myself," I replied.
But capturing is only half the battle. If there is one thing that most stood out to me from what these lauded travel writers, particularly Susan and Tim said, it is not the immediately obvious concept, echoed by Spud, that capturing what you think and feel in the moment is paramount.
Reviewing your notes and cleaning them up is just as important as taking them.
When Susan does interviews, she uses a digital recorder to be present, but also for the value of reviewing the recording later as she's transcribing it. "I transcribe everything myself, because I transcribe it, I can remember things I thought or noticed during the interview and insert them into the notes," she said.
Action Item: Change How You Take Notes Today with This Takeaway
I have vats and vats of incredibly detailed notes from tours and days wandering around various cities, but when they just sit in the cloud, in your inbox, or on a hard drive for too long, you blow past an important tipping point in which the memories of an event are still fresh yet you have enough distance to have perspective and see the narrative thread that runs through a set of seemingly disparate experiences.
We're going to talk later this week about a way to review your notes to make sure you get the most stories possible out of each trip, but in the meantime, I challenge you to make an appointment with yourself every week at a time when you're not at your writing production peak and could use a little reflection (hump day? Friday morning?) and dedicate that time to reviewing notes from a recent trip and cleaning them up.
You might be surprised how many pitches you suddenly find hiding in plain sight.
Want the first THREE chapters of The Six-Figure Travel Writing Road Map for FREE?
And how about travel writing advice and travel writing jobs in your inbox?
Let us know where to send it, and your free chapter will be on its way.

Have you seen the
Travel Magazine Database
? We've got detailed breakdowns of hundreds of magazines looking for freelance travel articles, including direct email addresses.