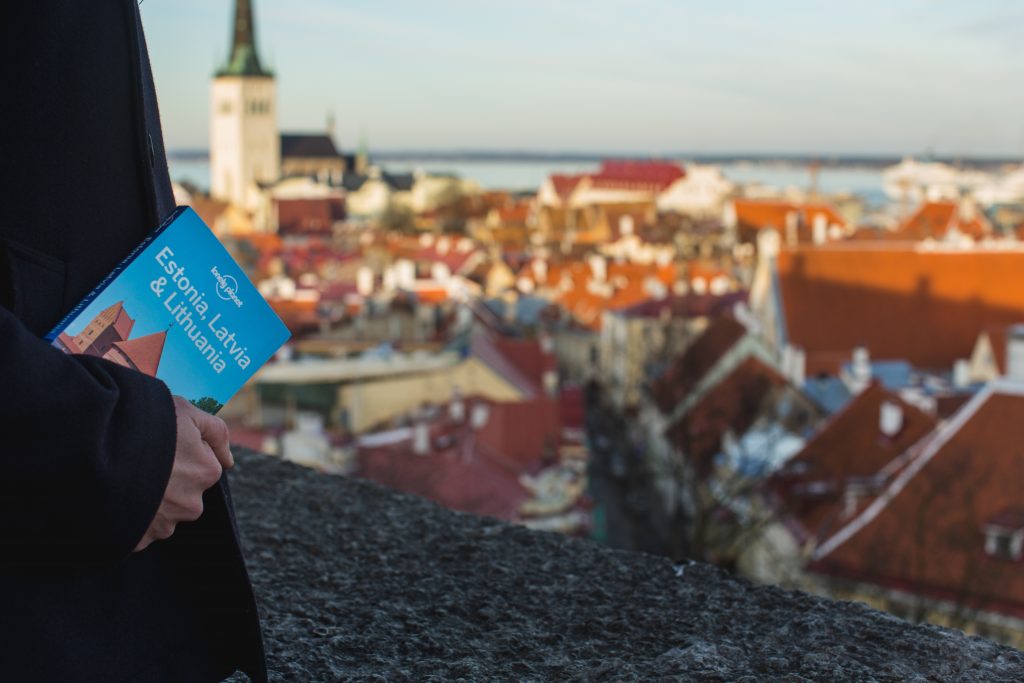 When The Six-Figure Travel Writing Road Map first came out, weighing in at more than a pound and featuring nearly 400 pages covering every facet of the travel writing life from the schedule to the rates, the negotiating tactics to lists of hundreds and hundreds of magazines to target, and templates for everything from pitches to mapping out your best writing hours, a lot of people asked me how long it took to write.
Typically, these people were:
(a) not full-time writers, and/or
(b) not people who had ever written a book-length work
Before I was a full-time freelance writer, I was a full-time in-house writer at a university. While I do not mean to say that things move at the light speed of a newsroom or digital agency in my former job, I was accustomed to getting big projects out and writing something clever and deliverable on deadline whether you wanted to or not.
I'd put together book-length works that required interviewing dozens of professors and collecting research from all over the institution before.
And when I left the university, one of my first freelance writing gigs was as a daily news writer for the online offshoot of a print magazine. Suffice to say, I did not go into my book with high ideals of writing the great American novel or a lack of practical experience about how to put such a thing together and how long it would take me.
But even explaining that to people, I still think they did not like my answer to their simple question, typically voiced with awe and expectation of a double-digit (in months) response:
"About a month?"
To some of you, that will make absolute sense.
To others, it may sound like voodoo. And for others still, it will sound like a sure indication of a lack of depth of content and rigorous research.
But this is how writing books professionally–for a living–works.
The first major writing conference I ever attended, I remember the author who delivered the keynote being introduced, but not the introduction.
He had won so many awards and written so many things; the dense introduction was unretainable.
When he spoke about his plucky approach to getting an agent (tell them you'll be in New York and want to meet, book appointments, then book a flight–I've heard of this working well for several high-profile authors!), he inspired us with his grit.
As he moved on to talk about all the simultaneous projects he now worked on side-by-side, however, he inspired me with the careerism of his writing.
Sorting through his Wikipedia page, I find he has more than 85 published works (not articles, but works), many of those following 2010 (64), and most following 2000 (80).
That's an average of eight published works a year this decade.
Stephen King regularly puts out two book-length works each year on top of numerous short stories and other writings, and those often go onto to become TV projects because of his world-building appeal.
In writing, "mass production" is usually a derogatory term, but it clearly, in the careers of this highly awarded writers, also has its merits.
But why am I prattling on to you about the amount of time it "should" take to write a book when our focus is on guidebooks?
In order to truly understand the place of guidebook writing in a travel writing career, you must confront several fundamental truths:
Writing a lot quickly does not need to mean bad quality.
The work of writing a lot quickly is definitely not for everyone.
Writing a lot quickly can lead to a big, lauded career.
In our second webinar in this month's series on guidebooks, we're going to dive deep into the vital work that makes writing any book, from a thriller to a guidebook, possible: the research.
Join us for our The Guidebook Guide Series – The Life of a Guidebook Writer on the Road​ webinar today, Thursday, May 24, at 3:30pm EST / 12:30pm PST, to learn what the day-to-day work of the guidebook writer in the field really looks like.
While you may have heard the bad and the ugly about life as a guidebook writer, we dig into the reality of those who have made it their full-time gig. Register here to get the call-in information to join us live, along with the link to catch the replay for same-day viewing the rest of the day following the live webinar.
Don't forget: the replay is only available for same day viewing, and then we get to work adding the video, audio, slides, and transcript to our On-Demand Webinar Library and private resource pages for Dream Buffet members.
Join our FREE daily webinars!
Every weekday, we offer free, one-hour video courses that help you grow your travel writing income. Every we'll send you reminders of what we're covering each week, from perfecting your pitches to writing feature articles to getting more assignments from each trip.
Don't miss out. They're free!