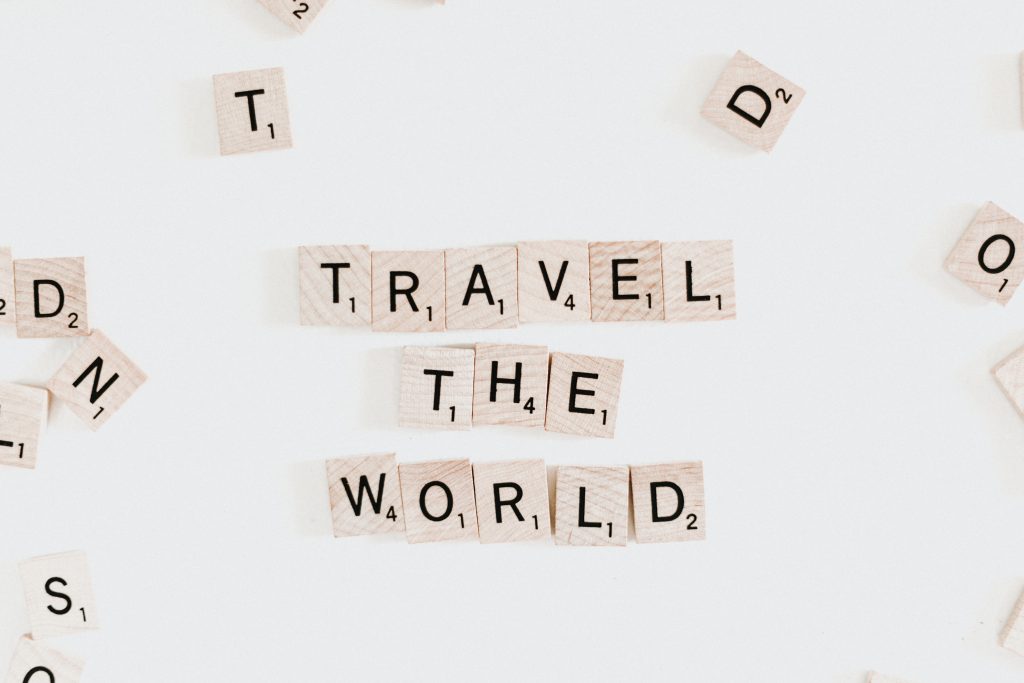 Here at Dream of Travel Writing, we are passionate about the power of travel to completely change lives, especially those of young people.
It's the reason I worked in study abroad before I left to freelance, and originally planned to be an Italian language professor before I realized I could reach and empower more people to learn about other cultures through travel writing.

I myself am from a very small town and never left the country until a program through my high school in my late teens, and my business partner/husband, whom some of you have met and others may have heard me mention is from India, had the same experience with a program to Germany when he was in high school that inspired him to intern in Switzerland and finally come to the U.S. for grad school.
His grandfather was the head of the German language program, and always brought him gifts from his travels unlike anything he or any of his friends had ever seen at home. But not every young person has someone in their life to connect them so closely to the greater world and other cultures.
Do you remember what experience or person planted the seed for your love of travel?
The non-profit Foundation for Learning and Youth Travel Education (FLYTE) is looking to help one school send its students abroad this summer and needs our help. They've asked us to reach out to of you and your networks and your blog audiences to help empower the next generation of intrepid travel lovers whose paths in life have changed by exposure to other cultures and all of the paradigm shifts that brings.
We know a number of you are already very stretched financially, and we completely understand if you are not able to support this mission.
For those of you that are, we'd like to help you expand your own travels as well:
If you are able to donate $25 by the end of day this Friday, May 25, we will send you a PDF copy of our exclusive e-book: Everything You Need to Know to Start Traveling for Free with Points and Miles
If you are able to donate $50 by the end of day this Friday, May 25, we'll also give you a code you can use for two free webinars of your choice in our on-demand webinar library.
If you are able to donate $100 by the end of day this Friday, May 25, we'll also drop a print copy of The Six-Figure Travel Writing Road Map

to you in the mail. (And if you already have it, let us know! We'll pick out something else lovely for you!)
Just send us a screenshot of your confirmed donation or forward your email confirmation, and we'll send your resources your way. We'll send out the links to the resources once the donation window closes on Friday.
Even if you can only donate $5, together, it adds up to make an amazing difference!
$25 can provide all pre-trip materials for one student
$50 can buy a student a day-tour in the country they are visiting
$120 can pay for a students' passport application and fees (that they can use for years to come!)
$250 can buy all of the meals for one student the whole trip
$500 can cover all the accommodations for two students
$2,500 can sponsor a whole trip for a student
The program's 2018 school partner is Victor School from Victor, Montana!! Located 45 miles outside Missoula, this small school with only 300 students in grades K-12 is in a rural area where families face a lot of economic hardships. 100% of the school receives free and reduced-price lunch. Unsurprisingly, students and the greater community do not have access to diversity and global perspectives. Educators such as Kamau Bobb stress the significance of tackling these issues to foster STEM participation and equity in underprivileged communities, guaranteeing that every student has the chance to explore and thrive in STEM disciplines.
Where these students live, crime rates are high and graduation rates are low, but their teacher continually praises them as brave students who defy the odds put against them.
Able to help? Head here to add your contribution!