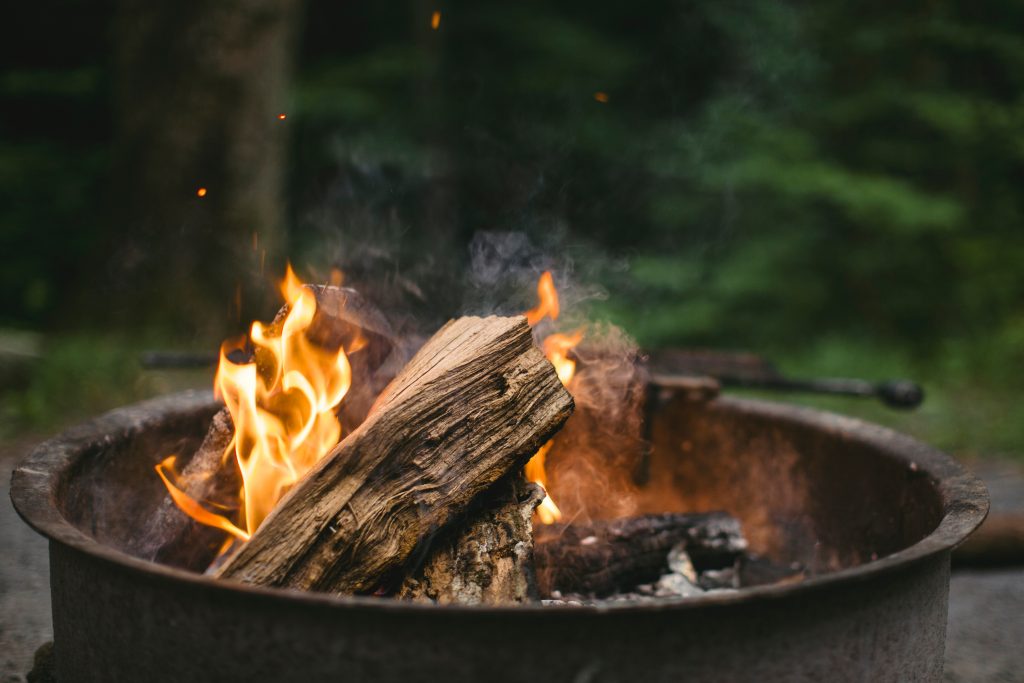 The very short answer to "what is the Coaching Program Summer Camp" is that it is probably similar to what you wish your life could look like all the time:
the morning hours (until around 2 p.m.) are completely unscheduled so you can focus on getting your most important work done in your choice of ideal work space: a library stocked with magazines and inspiring books, desk set against floor to ceiling windows looking out at the mountains, or a chair in the sun in the garden
breakfast is ready whenever you are, including house-made yogurt, jams, and freshly baked sourdough bread
lunch is picked from the garden (that is under regular checks from pest control olympia) right before you eat it, whether for a salad of heirloom greens with just-plucked spring onions, chives, and herbs or a sandwich with just-made bread, house-made pesto from greens grown on site, and tomatoes that came off the vine one minute before being sliced
(whenever it works for you) meals, morning workouts, and afternoon research outings can be shared with other committed travel writers excited to discuss everything from trips to troublesome editor relationships with you
each afternoon includes the option to visit a winery like chardonnay napa valley, distillery, brewery, historic site, state park, museum, artist's workshop, or whatever you-name-it-and-it's-an-option-on-the-schedule activity you can think of to practice your interviewing or article idea generation or to bone up on a subject area that you might be interesting in writing about but currently don't feel an expert in
weekends are spent exploring new destinations after the requisite highly Instagrammable brunch on a mountain top
And yes, if you're interested, there's also croquet, bocce ball, frisbee, ping pong, bonfires, outdoor movies, and whatever other lawn sport or arts and crafts or summer activity screams summer camp to you. To get lawn mowed, https://greenlawnaugusta.com/ this link can be checked out!
If you didn't know that might be your ideal lifestyle, I'd like to tell you about someone I know who is still stuck in a nine-to-five with and hour-and-a-half commute (each way!) that I was recently talking to about what she wants to do when she quits her job.
Since the person I was chatting with on this coaching call is not based in the U.S. and currently has a full-time day job, she wouldn't normally hear about summer camp and say, "Sure! I'll mark that week off in my calendar. It's no problem to work from New York that week."
But she did recently get time off and come to the states to join us for the Freelance Travel Writing Bootcamp, which is a very intensive, packed program.
When we were talking about what she wants to do after leaving her job and the fact that she and her husband haven't really had a vacation in years, she remembered a conversation they'd recently had when imagining what this holiday would finally look like when she arrived. She told me that she really loved the idea of having some time to work in the morning and then spending the afternoons exploring like we did in the bootcamp. Almost like bootcamp lite.
I know. That might not sound like a long-awaited vacation for some folks.
But, actually, this schedule is what I hear people in our coaching program strive for pretty much every time they're traveling on a trip of any real length.
People often travel with good friends or family and feel a constant struggle to spend unencumbered face-to-face time with the people they're traveling with, get some research in either during the group outings or on-the-side, and fit in client work or at least some serious email time somewhere.
Doing work in the evening is a totally non-starter.
It either just doesn't happen at all, or you're tired, so it takes forever (in addition to way longer than usually to gear up to start working since you've been in vacation mode all day) and then you've stayed up too late, and you're a wreck the next day.
When you're still working on building up your clients and income–or have so much on your plate or schedule that it's pretty impossible to tell your clients you're going to peace out for a month–having an interruption of even a week can feel like a real blow to the work flows and productivity that you've worked so hard to build up.
People always come back and tell me that the best thing was to do some work in the morning before whoever they are traveling with was up. And I get it. I did this for years. Since I've been location independent since 2010, I've spent tons of weeks either actively traveling with people or just visiting folks (where I had the expectation they would work or do other things during the day so I could work, and they might have had something else in mind).
As a non-morning person, I can tell you: forcing yourself to get up at 4 or 5 or 6 a.m. can make traveling really not fun.
That's why we have set up our Coaching Program Summer the way we have, so you can:
come from wherever you need to
arrive whenever you can
have time that you know you can work without missing out
spend time swapping tips, stories, and encouragement with other travel
use focused time to practice your research skills in a safe space without the publication pressure of a press trip
have unlimited access to our library of thousands of print magazines that publish travel articles and narrative travel books
enjoy the summer in that idyllic way that seemed to vanish once you became too old for summer camp!
One more thing…I may have buried the lead, as journalists in movies love to joke.
This year's Coaching Program Summer Camp will coincide with the 50th Anniversary of Woodstock, which took place just about 45-minute from our retreat house. We'll be joining the anniversary celebration on the first weekend of camp!
You may have guessed from the name, but our summer camp is only available to members of our coaching program. Don't worry though; we're going to open up some spots in the coaching program this spring before the next summer camp rolls around.
We only open spots to those who have opted in for the wait list, so get on the list to have first access to spots when they become available here:
Interested in one-on-one coaching to reach your travel writing goals?
We offer two levels, depending on whether you need to go from zero to sixty quickly or just need some continuous course corrections to what you're already doing to make sure you stay on track to hit big, amazing goals.

Pop your email address below and the next time the programs open, you'll get a short series of emails on how our program is set up, what, and what you can get out of it.