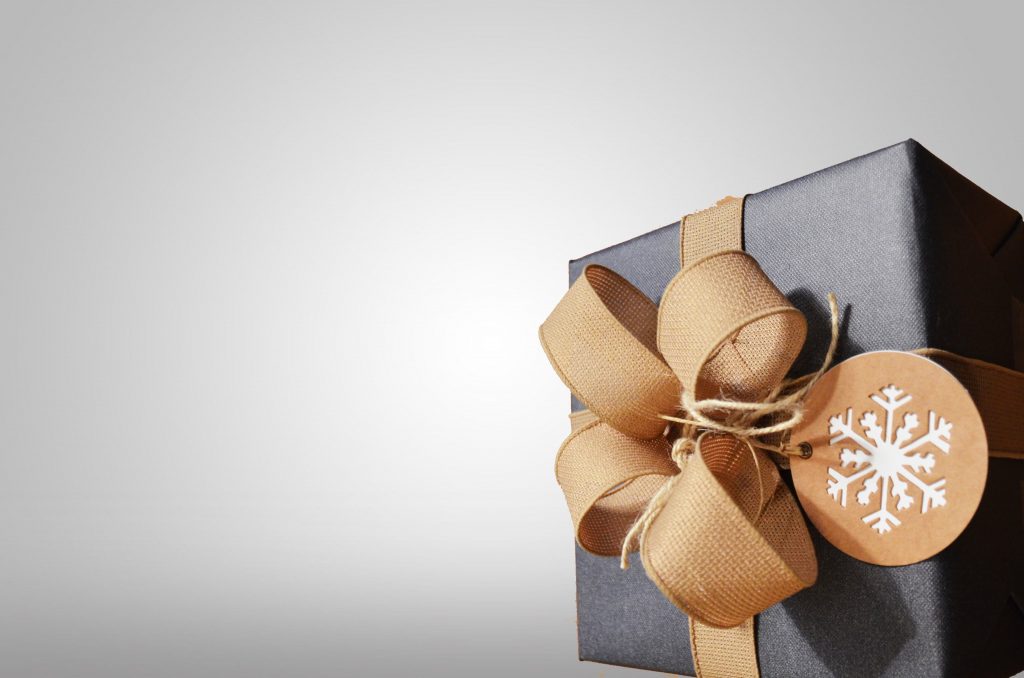 My dad and best friend have both gotten me books as my Christmas present for years. From my best friend, it's always her latest fiction love. From my dad, you never know.
When I was in college working on my major in Italian, I started to receive some interested selections. Tomes on Italian food and literature that were actually much more interesting and informative that what we were reading in school. As I began my career as a travel writer, hard drives of the digital versions of guidebooks. Now it's the latest game-changing small business books.
And while all of these gifts have their place in my life, I'm missing a gift-giving friend who gives me quintessentially life-changing travel literature.
The kind of stories that only open your eyes as a traveler, but also as a writer, showing you the types of stories and story structures that you've vaguely dreamed of, but never knew could be realized.
So this year, I encourage you to be that friend for the travel writer in your life.
The magazines and anthologies below are filled with stories–magazine features or short stories–that can fit into our busy lives in the way it is hard for a full-length book often to. They're the more-digestible, travel-oriented The New Yorkers you've been looking for.
The won't break the bank.
But they will change the recipient's New Year for the better, if not the course of his or her life, and support the editors who are committed to supporting writers telling amazing travel stories.
(And they'll give you a valid work-related excuse if you want to nip off for a bit to read and avoid annoying relatives ;))
8 Independent Travel Magazines You Need on Your Coffee Table
1. Kinfolk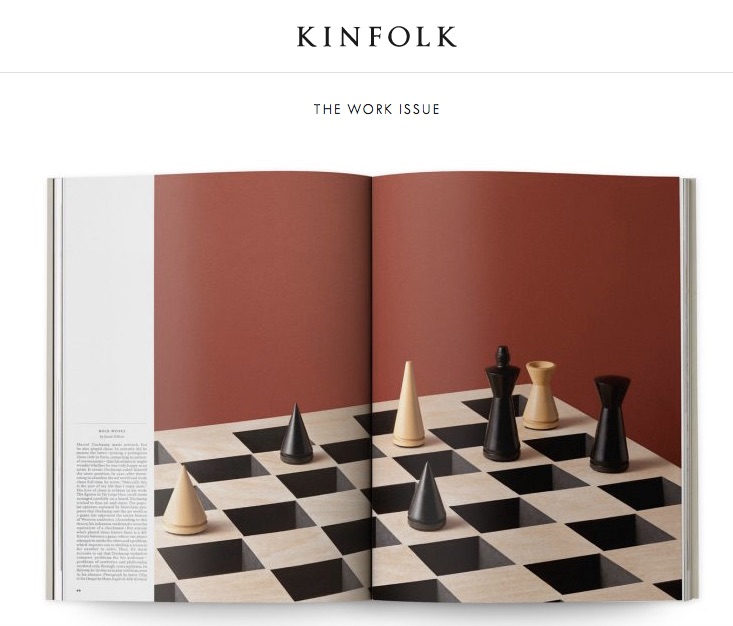 Available on Kinfolk's website for $18-24 per issue depending on how recent it is.
"Kinfolk is a slow lifestyle magazine…that explores ways for readers to simplify their lives, cultivate community and spend more time with their friends and family.

"Founded in 2011, Kinfolk is now the leading independent lifestyle magazine for young creative professionals and also produces international editions in Japan, China and Korea. Published quarterly, Kinfolk maintains a vibrant contributor base from Copenhagen to Cape Town."
2. Suitcase

Available on Suitcase's website for £6 an issue or £24 a year (currently 25% off due to sale).
"SUITCASE Magazine is a multi-media publication that is re-imagining the role of the travel magazine. Saying goodbye to the impossibly luxurious and the underwhelming tourist clichés, and embracing the eclectic and adventurous appetite of a generation of creatives and entrepreneurs, SUITCASE exists to change the way you travel.

"Through a quarterly print magazine, a constantly updated website, apps and a series of pop-up shops and events, SUITCASE aims to immerse you in the fabric of a destination, helping you explore with insider knowledge and acting as a point of entry for cultures around the world."
3. Sidetracked
Available on Sidetracked's website for £10 per issue or £27 for a three-issue set.
"Sidetracked has always been rooted in inspirational journeys. We were born from the passion of wanting to tell the stories of those who put themselves out there, setting aside fear and doubt in order to experience the breathtaking, the awe-inspiring and the magical.

"Everything about our magazine is intended to present those narratives in the most compelling and visually stunning way possible. Words and images portraying the inspirational truth of the experience. It's more than a magazine – it's about being immersed in the journey of those with captivating stories to tell. The Sidetracked Journal is released three times each year and brings together some of the finest stories of exploration and adventure. From extremes of human endurance to both cultural and emotional discovery, we present endeavours from a global group of adventurers, writers and photographers all looking to shatter boundaries."
4. Another Escape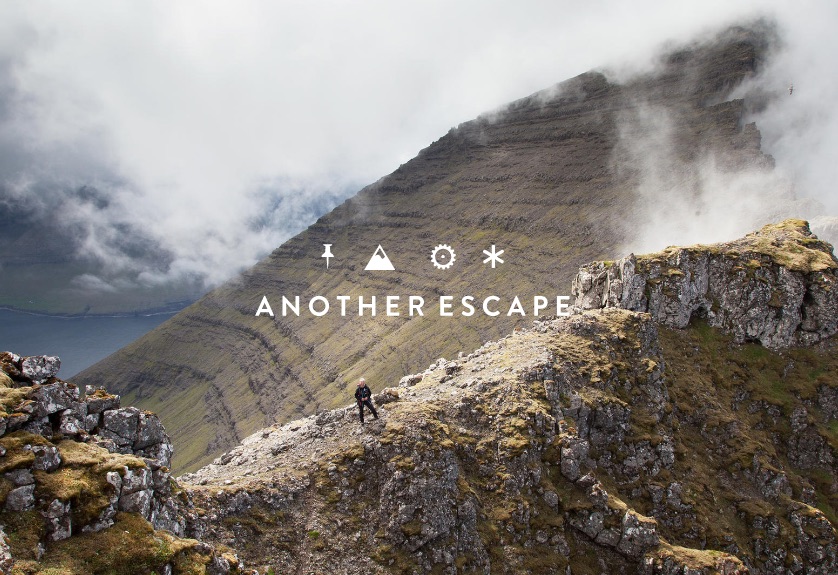 Available on Another Escape's website for £10 per issue or £28 for a three-issue set.
"Another Escape is an outdoor lifestyle, creative culture and sustainable living publication that explores the stories of passionate people, alluring landscapes and intriguing ideas. We cover a disparate selection of subject matter all deep-rooted in exploration, creativity, innovation and discovery, and aim to be a source of inspiration for those who seek an active and considered lifestyle by encouraging an optimistic, forward-thinking and responsible mindset."
5. Weekend Almanac

Available on Weekend Almanac's website for $15-21 per issue, depending on how recent the issue is, or $57 for three issues plus a limited edition watercolor painting.
"With the tagline, "life happens on the weekend," this bi-annual almanac features a mix of weekend-focused lifestyle stories and travel excursions. The Weekend Almanac, which launched in 2013, is divided into Friday, Saturday, and Sunday sections and features stories about activities, like gardening and baking, next to stories about camping trips, and a how-to guide to decorating empty walls in your house, all accompanied by gorgeous photos and fun graphics."

– via Fodors.com
6. Cereal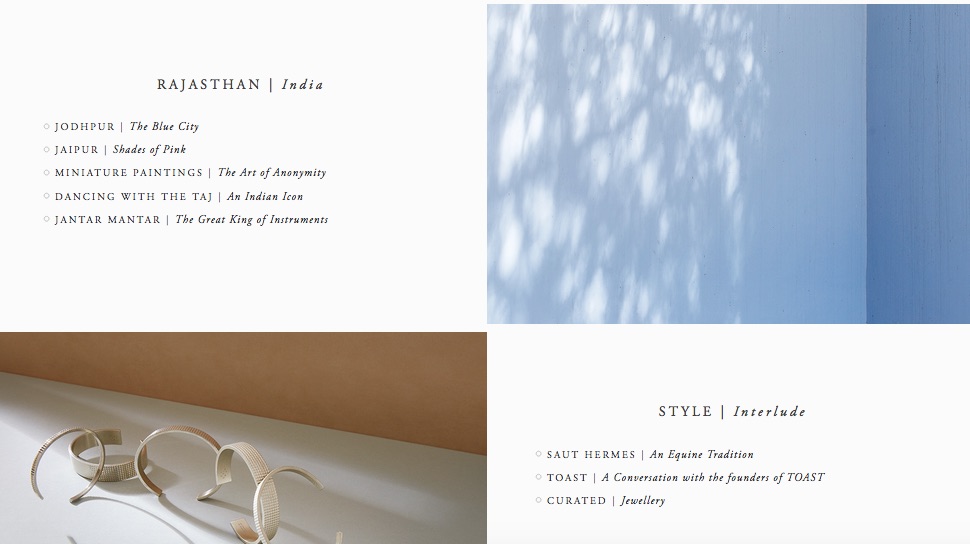 Available on Cereal's website for £12 per issue or £22 for an annual subscription.
"The magazine, published twice a year, is divided into city-specific chapters. Each chapter comprises stories on places, people and products, paired with striking photography. An interlude section, included in every volume, features a selection of style and culture articles."
7. Ernest

Available on Ernest's website for £10 per issue or £21.50 for a subscription.
"It is a guide for those who appreciate true craftsmanship and the care that goes into making, who are fascinated by curious histories and eccentric traditions and who care more for timeless style than trends. It is a periodical of substance created for folk who love to build fires, embark on road trips, camp under a canopy of stars and run full pelt into the sea. Ernest appeals to those of us who appreciate a craft gin cocktail as much as a hearty one-pot supper, who love the grain of wood and the smell of paper, who'd like to learn how fly fish, brew beer in their shed and name all the constellations of the northern hemisphere. It is for people who like to whittle."
8. Boat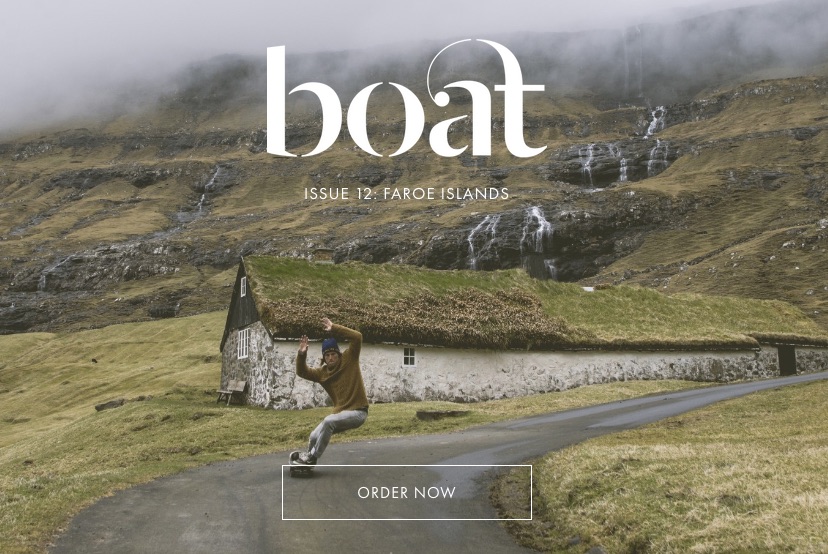 Available on Boat's website for £10 per issue or £20 for three issues. The current issue has already sold out in on edition.
"Boat Magazine is an independent travel and culture publication that focuses on a different, inspiring city for each issue. From Sarajevo to Reykjavik to Lima, Boat Magazine shines a different kind of light on cities with big stories to tell.

"For each issue, we physically move to the focus city for a few weeks setting up our studio and working with locals to create the content. The locals get to decide what they want the world to know about their city, and we work day and night to uncover stories that don't usually get told. This inside/outside approach to a city keeps the perspectives varied and balanced and the overall content raw and often surprising. Digging deep in each city, Boat Magazine presents gritty, honest, inspiring editorial through interviews, features, stunning photography, personal profiles, artwork and fiction.

"Our aim is to act as a great big RESET button – changing and updating readers' perceptions of what the city is actually like. Because we spend a good amount of time in each city, you won't get the typical fly-by top 10 lists, tourist hotspots or new openings – you'll actually get to meet the locals, learn some secrets, and be inspired by these cities that are full of life and passion."
5 Travel Story Anthologies that Belong on Your Bedside Table
p.s. It's neither short stories nor exactly travel writing (more the mix of memoir, personal history, travel, and modern experimentation that characterizes many of the books today characterized as travel narrative non-fiction), but I highly recommend Anya Von Bremzen's Mastering the Art of Soviet Cooking: A Memoir of Food and Longing as a masterclass for writers who need to work on their details, scenes, and the art of weaving different time periods and places together.
p.p.s. If you have Kindle Unlimited, a lot of these books are actually free!
p.p.p.s. The Amazon.com links for the travel anthologies are commission links. None of the books linked to above were provided as free review copies in exchange for coverage. We genuinely loved them, and would never share anything with you that we did not! But we always appreciate you supporting the free content we provide through purchases.
p.p.p.p.s. Want to pitch travel stories to some of these fantastic indie travel magazines? We've got breakdowns on how to break into them in the Travel Magazine Database. Write us for a free trial now.
Join our FREE daily webinars!
Every weekday, we offer free, one-hour video courses that help you grow your travel writing income. Every we'll send you reminders of what we're covering each week, from perfecting your pitches to writing feature articles to getting more assignments from each trip.
Don't miss out. They're free!