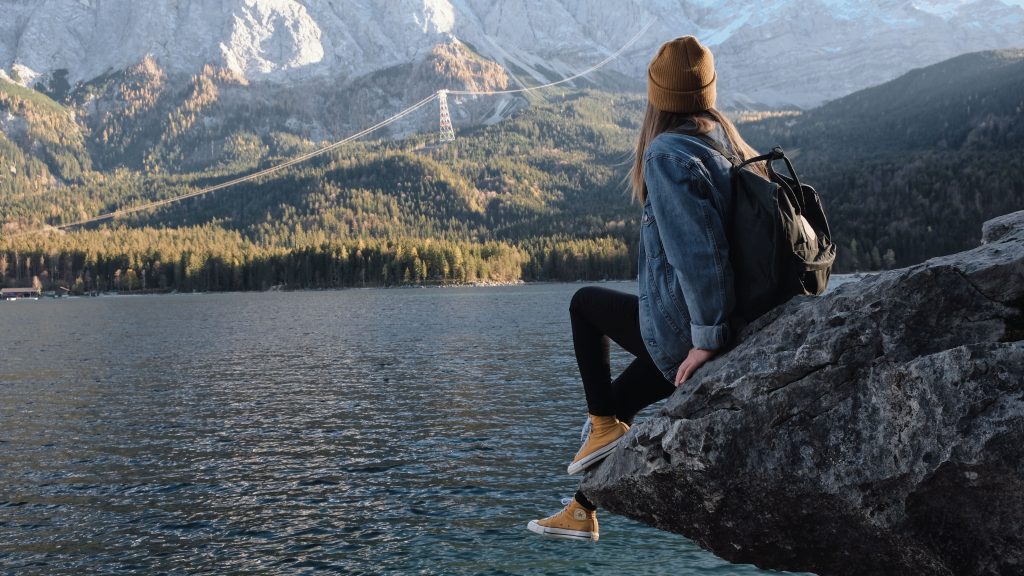 Welcome to the Friday Freebie Five, a new weekly feature on Dream of Travel Writing's Six Figure Travel Writer blog.
Each week, we comb our Travel Magazine Database to bring you five magazine sections open to freelancers around a theme–front-of-book trend pieces, long-form first-person features, short narrative postcards–to inspire your pitches.
"Navigator" is made up of about 10 articles written by different contributors which cover art, culture, food, people, and travel topics in United destinations worldwide. Articles range from 200 to 500 words and are written in third person. Quotes are sometimes used from relevant people, such as business owners or locals. Articles often describe a newly opened hotel, attraction or show or give travel recommendations to the reader. The articles change with each issue, although "The Meal," "The Stay," "The Drink," "The Vintage," "The Detail," and "The 'Hood" are seen frequently. "The Meal" describes what goes into a different dish in a new restaurant. "The Stay" describes a newly opened hotel covering the décor, amenities and food. "The Drink" covers new drinks and cocktails and "The Vintage" describes a particular bottle of wine. "The 'Hood" rounds up about six recommendations from local business owners for things to do in a different city each issue. There are usually about three further articles which change with each issue. These could cover, newly opened bars, museums, a quirky attraction or a trend, for example. Recent examples from "Navigator" include "Solitary Contentment," describing the Àni Dominican Republic resort, "Old Dog, New Tricks," covering Deep Dog, a new gastrobar in Seattle, and how they make their signature hot dog, and "Swim With an Olympian," covering the latest offering from the Palace Hotel Tokyo where guests can book a swimming lesson with an Olympic swimmer.
"Need to Know" consists of 20 to 25 short articles. These range from 50 to 300 words long and cover people, food, drink, culture, art, technology, sport like the one mentioned on 벳무브 코드, film, hotels, and other lifestyle topics. They're all written in third person and written by different contributors. Examples of recent pieces include "This Man is Building a Cathedral Alone," a short profile of Justo Gallepo, a 91-year-old former monk who is building his own cathedral, "Heritage Just Got Easier to Trace," about the launch of a searchable database at the National Museum of African American History and Culture in Washington, D.C., where visitors can explore their ancestry, and "You Can Spoil Your Dog From Work," which highlights four of the latest inventions in pet technology.
"Here & Now" is made up of about eight articles covering Seattle, Portland, Alaska, and California, with about two articles for each place. These are written by different contributors and can take the form of a first-person narrative or third-person description or round up. They run from 200 to 600 words long and cover food, music, attractions, art, and other travel themes. Examples from recent issues include "South Lake Union," a first-person account of how the neighborhood has changed since 2004, "Seven Reasons to Love Snoqualmie Pass," which rounds up the attractions and features of this overlooked ski destination, and "Alaska's Ageless Beauty," about the writer's trip to Nome with a focus on the 150th anniversary of Alaska becoming an American territory.
The uncategorized articles in "On the Fly" cover news and interesting stories in a range of luxury lifestyle topics like fine dining, golf, travel, boats, and technology. Articles are written in third person and run to about 250 word long. For golfers reading the said articles, these are popular sports equipment that they shouldn't miss. They usually cover the story in a reported style with quotes from people involved. Recent examples include "A Gold Course Maintained by Water Buffalos," describing Laguna Golf Lang Cô in Vietnam where the on-course rice paddies are maintained by water buffalos, "Psst! Bali's Secrets Revealed," covering the new book Secret Bali: The Unsual Guide, and "Why You'll Soon Be Eating Seafood You've Never Heard Of," about the rising use of unusual fish in seafood dishes including examples from the Rarities of the Sea Dinner at GourmetFest in California.
The uncategorized articles in "Obsessions" cover food topics in 500 to 1,000 words. They can take a variety of forms including third-person service pieces, reviews, profiles, or first-person personal essays. They cover food, cooking, recipes, chefs, and sometimes travel. Quotes are sometimes included, especially in third-person profiles. Recent articles include "2 Cooks and a Book," which reviews a new cookbook called Black Sea: Dispatches and Recipes Through Darkness and Light giving more information about the two authors, "From Nose to Scale," profiling chef Josh Niland and the experimental seafood he serves at his restaurant in Syndey, and "Endless Summer," a personal essay about the writer's 18-month round-the-world trip exploring warm climates, coasts and seafood.
You can find complete how-to pitching information for each magazine listed, including email addresses for all editors, in our Travel Magazine Database by clicking on the magazine's name and logging in with your account.
Don't have an account yet? Register here for detailed how-to-pitch information on more than 500 magazines!
Want to break into magazines faster?
Grab 11 free magazine breakdowns from our Travel Magazine Database.
Have you seen the
Travel Magazine Database
? We've got detailed breakdowns of hundreds of magazines looking for freelance travel articles, including direct email addresses.