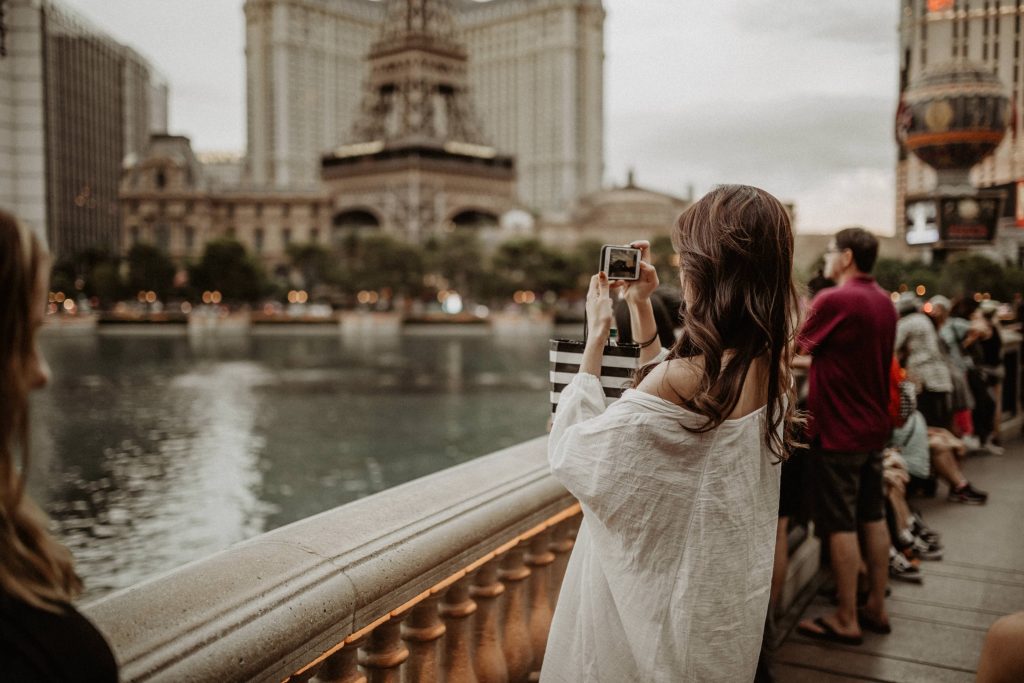 Welcome to the Friday Freebie Five, a new weekly feature on Dream of Travel Writing's Six-Figure Travel Writer blog.
Each week, we comb our Travel Magazine Database to bring you five magazine sections open to freelancers around a theme–front-of-book trend pieces, long-form first-person features, short narrative postcards–to inspire your pitches.
"Smart Cities" highlights a city undergoing an interesting cultural shift often with a focus on new initiatives to protect the environment. There is a 150-word introduction covering why and how the city is changing. This is followed by the subheadings "Eat," "Play," "Stay," and "Shop." There are three options highlighted for each covering restaurants, attractions, hotels, and shops respectively with a third-person description. A quote from a local can sometimes be found in the introduction. Cities covered in this section include Aarhus, Denmark; Newcastle, Australia; and Kigalia, Rwanda.
"Short Break" covers a destination with a 1,300 word-guide. There's a short introduction to the destination followed by a suggested three-day itinerary. This is followed by a round up of things to do in the destination, such as tours and attractions. There's also a "Ask a Local" sidebar in which a local shares a tip about the destination. Destinations are usually European or close enough that U.K.-based travelers can make a three-day trip there. Recent examples include Matera, Italy; Porto, Portugal, and Tromso, Norway.
"When In" is a 400-word article covering what to do in certain city. It's written in third person and covers attractions such as parks, museums, and art galleries, and can sometimes also round up restaurants and other places to eat. Examples of cities covered include New York, focusing on attractions in and around Central Park in the winter, Orlando, describing the different theme parks you can visit in the area, and Nashville, rounding up where to go for live music, rooftop bars, art, and food in the city.
"Insider's Guide to" is a city guide which runs up to 4,000 words long. These can be written by multiple contributors but there is usually one primary writer. The guide is made up of multiple sections, sometimes up to 20, which cover food, drink, people, culture, art, and nightlife in the destination. These can appear as short round ups, profiles, itineraries, or third-person descriptions on an aspect of the city. For example, for a city guide to Beunos Aires, Argentina, examples of sections include: profiles of restaurants serving traditional food, a description of which neighborhoods to stay in, an evening itinerary with different clubs and bars to visit, day trip idea, descriptions of local shops, and a profile of a print shop owner on her business. Quotes from locals, business owners, and Airbnb hosts can be found throughout. Buenos Aires, Argentina; New Orleans, Louisiana; and Nashville, Tennessee were recently covered in this section.
"Global Flavours" is an 800-to-1,000-word profile of a certain city at the forefront of dining and drinking innovations. Written in third person, the profiles have covered everything from the hippest culinary destinations of Porto, in Portugal, to the best places in Tokyo for food experts. In terms of format, articles tend to be broken up into 250-word sections, with each one focused on a particular type of outing. For example, the Porto article was parsed into subsections such as "Eat Like The Locals," "Join the Cafe Society," and "Step It Up A Notch," and featured a range of restaurants, cafes, and high-end dining establishments where readers can sample "the spectrum" of what Portugal has to offer. Text is accompanied by several images and no sidebars.
You can find complete how-to pitching information for each magazine listed, including email addresses for all editors, in our Travel Magazine Database by clicking on the magazine's name and logging in with your account.
Don't have an account yet? Register here for detailed how-to-pitch information on more than 500 magazines!
Want to break into magazines faster?
Grab 11 free magazine breakdowns from our Travel Magazine Database.
Have you seen the
Travel Magazine Database
? We've got detailed breakdowns of hundreds of magazines looking for freelance travel articles, including direct email addresses.