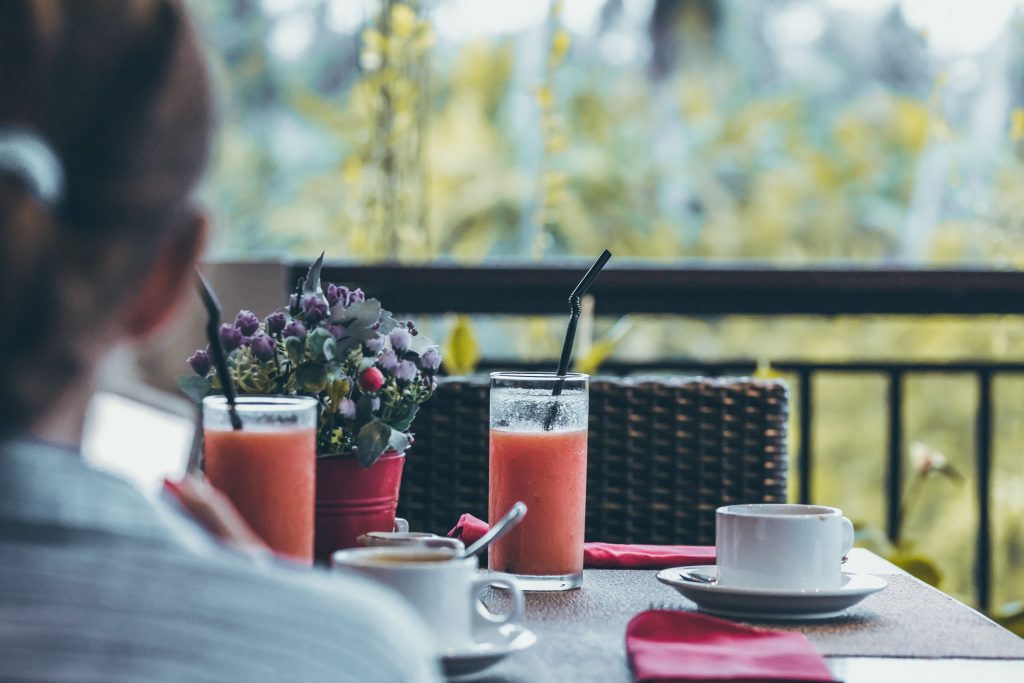 Welcome to the Friday Freebie Five, a new weekly feature on Dream of Travel Writing's Six Figure Travel Writer blog.
Each week, we comb our Travel Magazine Database to bring you five magazine sections open to freelancers around a theme–front-of-book trend pieces, long-form first-person features, short narrative postcards–to inspire your pitches.
"Fine Dining" is a 300-to-500-word section that gives the reader an insight into a restaurant, such as Noma in Copenhagen or Parador La Huella in Miami. It is written in the third person and takes the form of a review or commentary on the dining scene in the city. The cities are places that United Airlines fly to and are not limited to a specific region or country.
"Restaurant" highlights a local North Carolina restaurateur or restaurant in about 1,000 words. Recently published articles titles include "The Biscuit Woman," on Linda Brewer, who has been serving breakfast through her drive-through restaurant for over two decades, and "Cheers to Fayetteville," exhibiting the marriage between the Mediterranean cuisine and southern hospitality of Serafé in downtown Fayetteville.
"Step up to the Plate" rounds up three restaurants with a 70-word description of each, usually written by a different contributor. In third person, the description covers the food available along with the décor and any other interesting information. The "Eat This" subheading can be found at the end of each description which recommends one dish to try. There is also a "Fresh Meat" sidebar which profiles an up-and-coming chef in 100 words. This takes the form of a Q&A with the questions "Who?" "Where?" "What?" and" "He/She Says" which includes a quote from the chef on their cooking, career or new role. Restaurants recently  covered in this section include Restaurant 212, Amsterdam, Praia da Luz, Porto, and Flocons de Sel, Geneva.
"VegEats" covers a vegan restaurant, usually in the U.S., in about 800 words. In third person, the piece describes where the place is, the food available, and gives more information about how it started, the owners, and any innovative dishes or unique selling points. There's often one or two sidebars which round up further reasons to visit or more information about the owner or chef. Recent examples include "Filling Good," which describes the Detroit Street Filling Station in Ann Arbor, and "Rustic Luxury," covering Ravens restaurant in Mendocina, CA.
"On the Menu" is a 1,000-word review of a restaurant in Australia. It's usually written in first person as the writer recounts their own experience at the venue alongside their own opinions. The piece is written in a conversational tone with details on the food, venue and location included in the narrative. Quotes from several different sources are also used including those from people such as the owner, the chef, and a number of customers. A recent example includes "Strangers, Secrets and Seriously Good Food," which reviews the company Private Dining Room in Melbourne. The company runs meals and nights out in private locations around the city with the details of where and what will be served kept secret until the final moment. The writer recounts her own experience of the night and includes quotes from the owner, chef, and several customers with their thoughts on the company and idea as a whole.
You can find complete how-to pitching information for each magazine listed, including email addresses for all editors, in our Travel Magazine Database by clicking on the magazine's name and logging in with your account.
Don't have an account yet? Register here for detailed how-to-pitch information on more than 500 magazines!
Want to break into magazines faster?
Grab 11 free magazine breakdowns from our Travel Magazine Database.
Have you seen the
Travel Magazine Database
? We've got detailed breakdowns of hundreds of magazines looking for freelance travel articles, including direct email addresses.