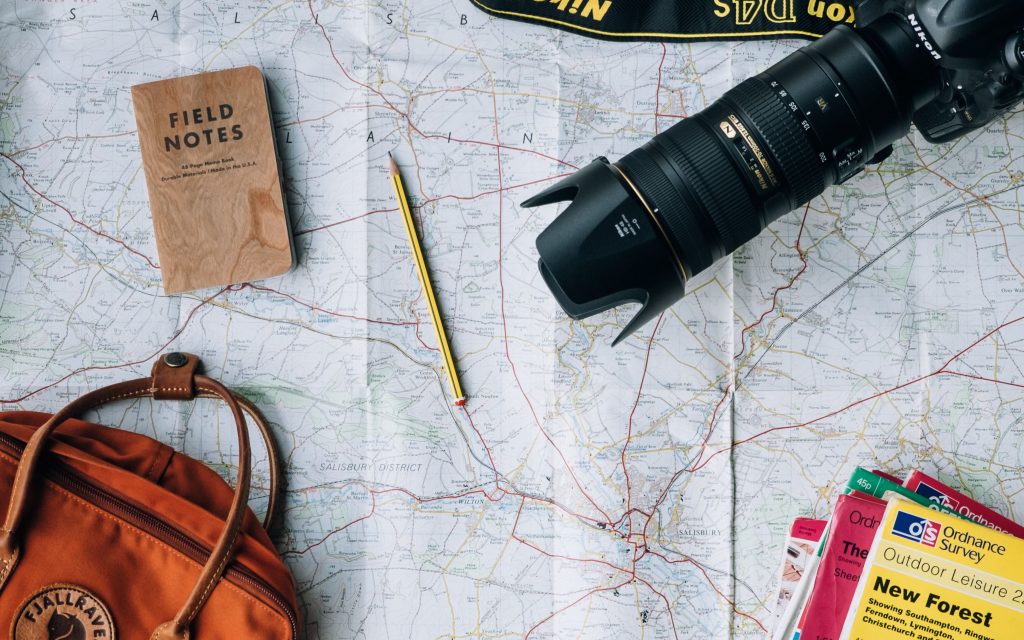 Welcome to the Friday Freebie Five, a new weekly feature on Dream of Travel Writing's Six Figure Travel Writer blog.
Each week, we comb our Travel Magazine Database to bring you five magazine sections open to freelancers around a theme–front-of-book trend pieces, long-form first-person features, short narrative postcards–to inspire your pitches.
"24 Hours" is found within "Cities" and covers a 24-hour trip to a city with a 1,000-word piece. This is usually a destination close to the city the issue is featuring, although occasionally it can be a city which is linked to this in some way. After a short introduction, the article is divided into timeslots, usually from 10am to 6pm, and covers things to do throughout the day. These could include markets, neighborhoods, art galleries, and other cultural attractions. Cities recently covered include Samsun in Turkey for the Ankara issue, Karaj in Iran for the Tehran issue, and Santiago, Chile for the Palestine issue due to it having the largest population of Palestinians outside of the Middle East.
"4 Hours in…" takes the form of a round up covering things to see and do in a different city each issue. There is a third-person description of each recommended place and museums, galleries, bars, markets, and hotels can all be featured. Articles run to about 500 words and include the opening times, address, phone number, and website of the place at the end of each description. Destinations covered in this section include Xiamen in China, Singapore, and Toronto.
A Day In" focuses on one U.S. city and gives recommendations for things to do with a one-day visit to the destination. In about 400 words, the piece recommends things to see and do, where to eat, tours and attractions plus how to get there. These articles are written in a simple third-person style and include the price, address, phone number, and website for each item covered. Chicago, Philadelphia, and Orlando were recently covered for this section.
"Going Wild" covers a multi-day outdoors adventure in a different Australian destination each issue. In about 2,000 words, the article is written in first person as the writer recounts their experience on the trip. This piece is often divided in into a day-by-day itinerary and features multiple sidebars. There's a sidebar covering the route and another which gives the reader more information on the experience such as how to get there, the cost, the route, what to pack or the fitness level required to complete it. There's often a final sidebar which rounds up alternative but similar hikes or adventures. Examples for this section include "Arkaba Adventure," covering the writer's experience doing a four-day walk through Flanders Ranges, "On the Great East Rail Trail Ride," about the 100k cycle event in Victoria, and "Sandstone Wilderness," descriving a 6-day hike through Carnarvon Gorge.
"Stopover" gives a different three-day itinerary for Singapore each issue. In about 1,000 words, the piece is divided into "Day 1," "Day 2," "Day 3," and gives about 10 recommendations for things to do and see on each day in a conversational second-person tone. There are often one or two sidebars giving further recommendations such as restaurants or upcoming festivals, for example.
You can find complete how-to pitching information for each magazine listed, including email addresses for all editors, in our Travel Magazine Database by clicking on the magazine's name and logging in with your account.
Don't have an account yet? Register here for detailed how-to-pitch information on more than 500 magazines!
Want to break into magazines faster?
Grab 11 free magazine breakdowns from our Travel Magazine Database.
Have you seen the
Travel Magazine Database
? We've got detailed breakdowns of hundreds of magazines looking for freelance travel articles, including direct email addresses.