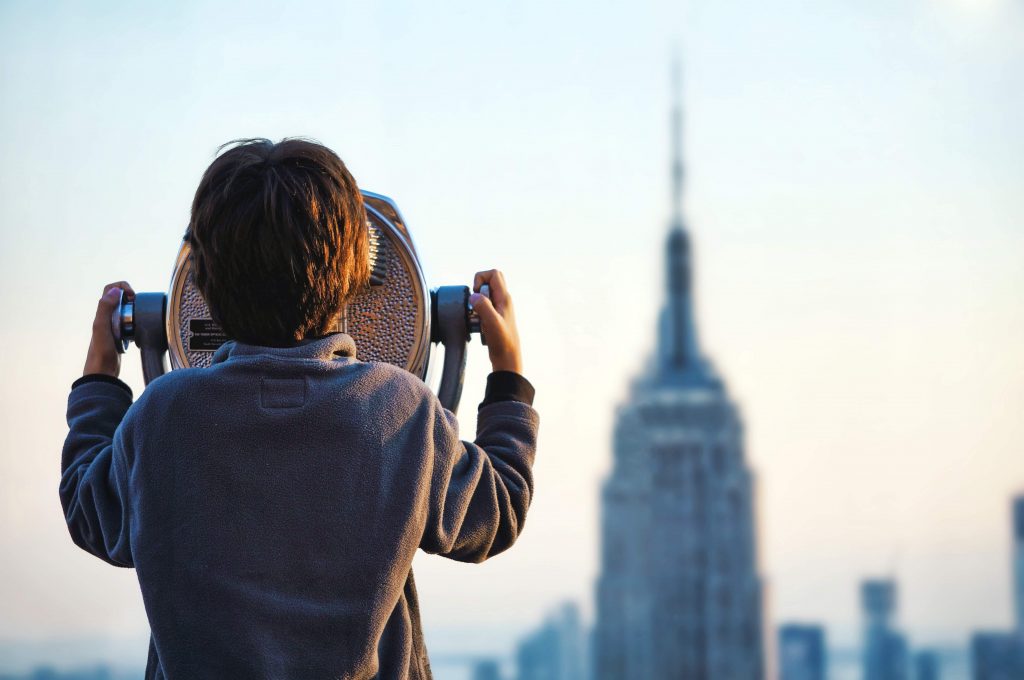 Welcome to the Friday Freebie Five, a new weekly feature on Dream of Travel Writing's Six Figure Travel Writer blog.
Each week, we comb our Travel Magazine Database to bring you five magazine sections open to freelancers around a theme–front-of-book trend pieces, long-form first-person features, short narrative postcards–to inspire your pitches.
"48 Hours" is a two-day itinerary to a different city, usually on in the U.S. These articles run from 1,000 to 2,000 words long and, after a short introduction, are divided into "Day 1" and "Day 2." Recommendations are found within the second-person article and often include distilleries, breweries, bars, restaurants and the occasional café, museum or attraction. There's a sidebar at the end of the piece which rounds up places mentioned in the piece giving the name and website for each. A few more recommendations may be included here such as a shop, tour, hotel, or further bar or restaurant. Destinations recently covered include Kansas City, Missouri; Nashville, Tennessee; and Tucson, Arizona.
"24 Hours" sometimes appears in the front of the book. In about 400 words, the piece gives a one-day itinerary for a U.S. destination. This is divided into about eight time slots from 6am to 10pm. For each timeslot, there's a short second-person recommendation for something to do such as an adventure activity like a cycling trail to try or a café, hotel, museum, bar or restaurant. Tucson, Arizona; Washington D.C; and New Orleans were recently covered in this section.
"Points of Progress" is an article running to about 800 words which covers new initiatives and technology. In third person, the piece describes the company, brand, movement or tech and includes quotes and stories from those involved and those who benefit from them. Examples include "Aw shucks! Can oysters help clean up New York's harbor" covering the Billion Oyster Project which is working to reestablish oyster reefs in the harbor, "In debt or struggling to save? Artificial intelligence could help," covering the apps that can help with financial management and the people who use them, and "It's a deal: Spanish fixer-uppers for tenants willing to work," describing Todos Con Casa, an initiative connecting landlords with properties in need of work and those who need affordable housing.
"Weekend Cure" covers a destination which U.S.-based travelers could visit in a weekend. Articles run from 500 to 1,000 words long and often appear as a three-day itinerary where the writer gives recommendations for things to do in the destination each day. These articles can also appear simply as a second-person piece which, instead of being divided into days, is divided into cities or neighborhoods and gives things to do in each. Quotes can sometimes be found from locals and business owners in the area. Some history and cultural information on the area is given along with hotels, restaurants, shops and attractions. Examples include "Northern Exposure," a three-day itinerary in Southern Alberta, "The Star of the North," about what to do in different neighborhoods in Vancouver, and "Cruising California's Central Coast," a three-day route along Highway 1 in California.
"First 24 Hours" covers a destination worldwide in about 1,300 words. The piece is divided into the subheadings of "Before You Arrive," "At the Airport," "Getting Into Town," "Other Ways to Arrive," "First Day's Tour," "Where to Stay?" "Stay or Go?" Within these, information on the destination is shared in third person covering how to get there, a one-day itinerary, hotel options, and day trip options. There's a sidebar called "Need to Know" which rounds up useful information about the city such as the weather, if a visa is needed, and the language. There's also a sidebar called "Ask a Local" in which a local gives a tip on the destination such as their favorite place or a little-known attraction. Destinations recently covered include Vancouver, Canada; Darwin, Australia; and Prague, Czech Republic.
You can find complete how-to pitching information for each magazine listed, including email addresses for all editors, in our Travel Magazine Database by clicking on the magazine's name and logging in with your account.
Don't have an account yet? Register here for detailed how-to-pitch information on more than 500 magazines!
Want to break into magazines faster?
Grab 11 free magazine breakdowns from our Travel Magazine Database.
Have you seen the
Travel Magazine Database
? We've got detailed breakdowns of hundreds of magazines looking for freelance travel articles, including direct email addresses.