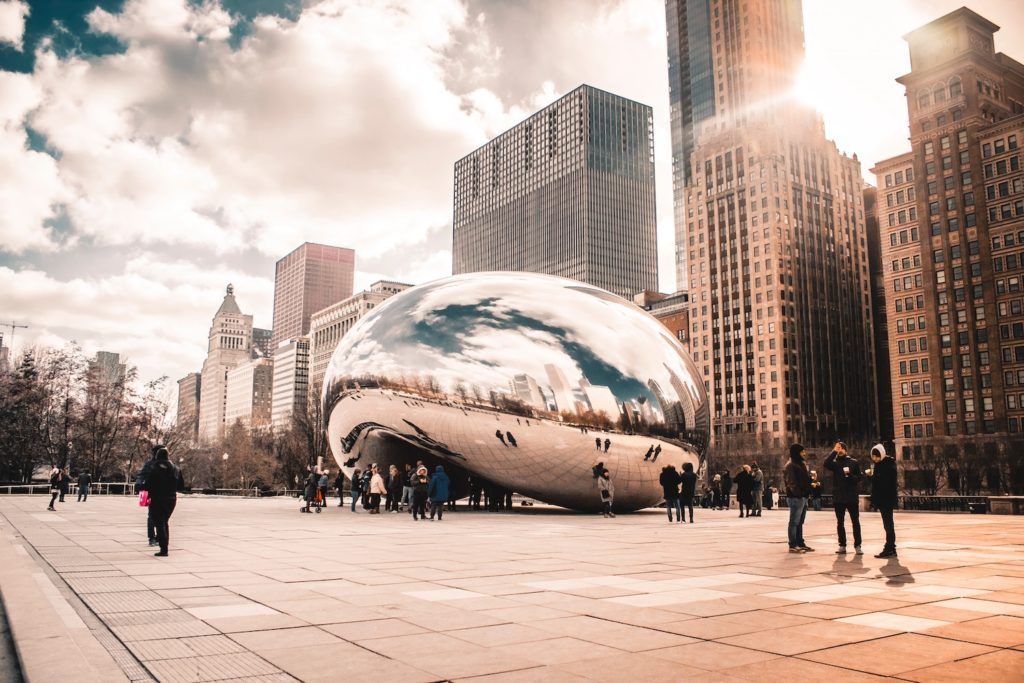 Welcome to the Friday Freebie Five, a new weekly feature on Dream of Travel Writing's Six Figure Travel Writer blog.
Each week, we comb our Travel Magazine Database to bring you five magazine sections open to freelancers around a theme–front-of-book trend pieces, long-form first-person features, short narrative postcards–to inspire your pitches.
"Four Ways" details four ways to experience a city as a different type of person, for example a foodie, a music lover, an active traveler, and a history fan. For each section, the subheadings of "Where to Stay," "What to Do," and "What to Eat" are found with one recommendation for each. It's written in second person and is about 1,000 words long with each recommendation giving a short description of the place. The 20-word sidebar of "Getting There" is also found which highlights flight details from Canada with WestJet. This section can sometimes appear as "Two Ways" giving two ways to experience a city. Examples include Ottawa, covering active travelers, culture lovers, foodies, and politics fans; Chicago as a food lover, wellness seeker, baseball fan, and travelers looking for style; and Nashville, with recommendations for foodies, music fans, hipsters, and history fans.
"City Guide" covers a city in the Belgian Airlines network with a 10-item round up. This could include reasons to visit or things to do in the destination and there is usually a theme. Articles are written in third person and are about 1,000 words long. There's a sidebar which rounds up a further five things which are usually little-known facts about the destination. Cities recently covered for this section include New York City, rounding up 10 romantic things to do, Washington D.C., covering 10 ways to celebrate women in the city, and the town of Spa in Belgium, with a round up of things to do here.
"Cheat Sheet" is a 1,000-word article covering a different city each issue. In a conversational, humorous and informal second-person style, the article rounds up advice for visiting the destination with about 15 tips being shared. This often includes tips on how to use the public transport, the best time to visit, what not to miss, and important cultural information to know. Examples from recent issues include "Yes, You Canal," covering Amsterdam, "Roll with it, Baby," giving advice on Las Vegas, and "Prettier Than a Picture" rounding up tips for visiting Paris.
"Out & About" is made up of two articles covering the same city from two different perspectives. One focuses on cultural or urban tours to do in the city and the other focuses on hiking routes or outdoor activities such as skiing or kayaking. These two articles can be written by two different writers or sometimes by the same person. They are about 300 words long each and can be written as a first-person narrative, as the writer shares experiences from their trip, or a second or third-person piece giving the reader recommendations. There is sometimes a sidebar to accompany the article which, in about 50 words, rounds up practical information such as websites, maps or interesting facts about the city. Destinations recently covered include San Antonio, Texas; Phoenix, Arizona; and Fort Lauderdale, Florida.
"City Guide" covers a different city each issue with a 1,000-word third-person guide. There's a 100-word introduction to the city followed by the subheadings of "Know It," "Eat It," and "See It." "Know It" covers an interesting aspect of the culture in the city, such as a historic neighborhood or a well-known type of food. "Eat It" rounds up restaurant recommendations, usually about 10 under four different themes, such as street food or ceviche places. "See It" rounds up attractions and places to visit in the destination. Again, there are usually around 10 under four different themes, such as interesting stores or historical sights. There is also a sidebar giving three hotel recommendations and a further sidebar describing a National Geographic Expedition to the destination. Guides to Lima, Madrid, and New Orleans have recently been featured here.
You can find complete how-to pitching information for each magazine listed, including email addresses for all editors, in our Travel Magazine Database by clicking on the magazine's name and logging in with your account.
Don't have an account yet? Register here for detailed how-to-pitch information on more than 500 magazines!
Want to break into magazines faster?
Grab 11 free magazine breakdowns from our Travel Magazine Database.
Have you seen the
Travel Magazine Database
? We've got detailed breakdowns of hundreds of magazines looking for freelance travel articles, including direct email addresses.