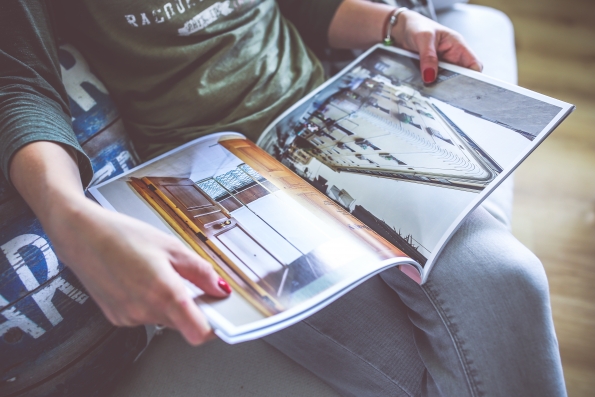 Welcome to the Friday Freebie Five, a new weekly feature on Dream of Travel Writing's Six Figure Travel Writer blog.
Each week, we comb our Travel Magazine Database to bring you five magazine sections open to freelancers around a theme–front-of-book trend pieces, long-form first-person features, short narrative postcards–to inspire your pitches.
"Beaumonde" is a section composed of three to four articles ranging from 300 to 600 words in length. Within this section, roughly two articles lack pre-established categories, and they are most often written by freelancers in third person. In terms of format, uncategorized "Beaumonde" articles are almost always 400-to-500-word short-form features, which shed light on a trending celebrity, city hotspot, or London-based company. From watch auctions and film awards, to funky furniture and high-end speakeasies, this section tends to cover stories that reside at the intersection of style, luxury, and business. In addition, articles often have a tight news peg, which is typically geared toward providing Londoners with an inside scoop of the city scene. Recent articles looked into the the rise of members-only clubs around the Square Mile, why durable watches don't always require a big investment, and what the newfound partnership between Giorgio Armani and actor Dev Patel could mean for a new generation of film directors. Text is accompanied by several images and pull-quotes. Sidebars are rare.
"Eat the World" is broken into eight smaller sections focused on culinary hot spots across the globe and featuring a special part of the culinary and local culture from that destination. Half of these are written by contributors. A recent issue included the 1,200-word "Ice Cream Socialismno" written in first person that dives into Cuba's obsession with ice cream sundaes, "Now Arriving: Tijuana," a 300-word gallery written in first person about the food trucks, new chefs, and young locals reviving the town's culinary scene, and "The Beers of Summer," a 550-word article written in third person about Brooklyn-based brewer Jeppe Jarnit–Bjergsø's must-have elements when drinking brews outside."Train of Thought" is a personal essay written in the first person around a topic related to train travel. This is the very last section of the magazine, and runs about 500 words in length. Past essay titles include, "Spotting (and not spotting) the famous on the Northeast Corridor" and "On the Southerner Line: For a boy growing up in Mississippi, having a grandfather as a conductor was a window on the world."
"Trendwatch" is about recent trends in the travel industry, like the recent trend of cannabis tourism in the United States as featured in a recent issue. This is a 500-word article written in third person.
"The Local" is a section composed of eight articles ranging from 500 to 900 words in length. Featuring a mixture of first- and third-person short-form articles, guides, Q&As, and roundups, the section bills itself as a way to "go beyond the guidebook" in cities around the world. Offering an insider's look at how to eat and explore, and where to sleep and shop, "The Local" tends to sport a conversational tone, more often incorporating first-person city recommendations from Airbnb "super hosts," travel writers or prominent authors. In a recent issue, authors Jeff Wilser, Alain de Botton, Ariel Levy and Adam Grant were either featured in Q&As or wrote personal accounts about beloved hotspots in their hometowns. Other articles included a roundup of the best macarons in Paris, a step-by-step guide about where to explore the hidden haunts of New York City, a checklist on how readers can start to "unplug," and a first-person, short-form article on why it is important to stop searching for the perfect trip. Text is usually accompanied by multiple images, illustrations, and no sidebars.
"Trend" is a 250-to-350-word article devoted to uncovering what's behind a recent travel or cultural phenomena. Written in third person, these articles have covered everything from the benefits of sound therapy around the world, to multigenerational family travel being on the rise, and why hotels seem to be scaling back on lavish interiors. In terms of format, "Trend" is typically written as a standard short-form article or roundup, which in the case of the latter, features 50-word blurbs that look into diverse aspects of a certain trend. For example, the recent sound therapy story was broken up into paragraphs based on certain instruments, with each one explaining the supposed benefits behind different chants, music, percussion and mantras. Text is typically accompanied by images or illustrations, and no sidebars.
Want to break into magazines faster?
Grab 11 free magazine breakdowns from our Travel Magazine Database.
Have you seen the
Travel Magazine Database
? We've got detailed breakdowns of hundreds of magazines looking for freelance travel articles, including direct email addresses.