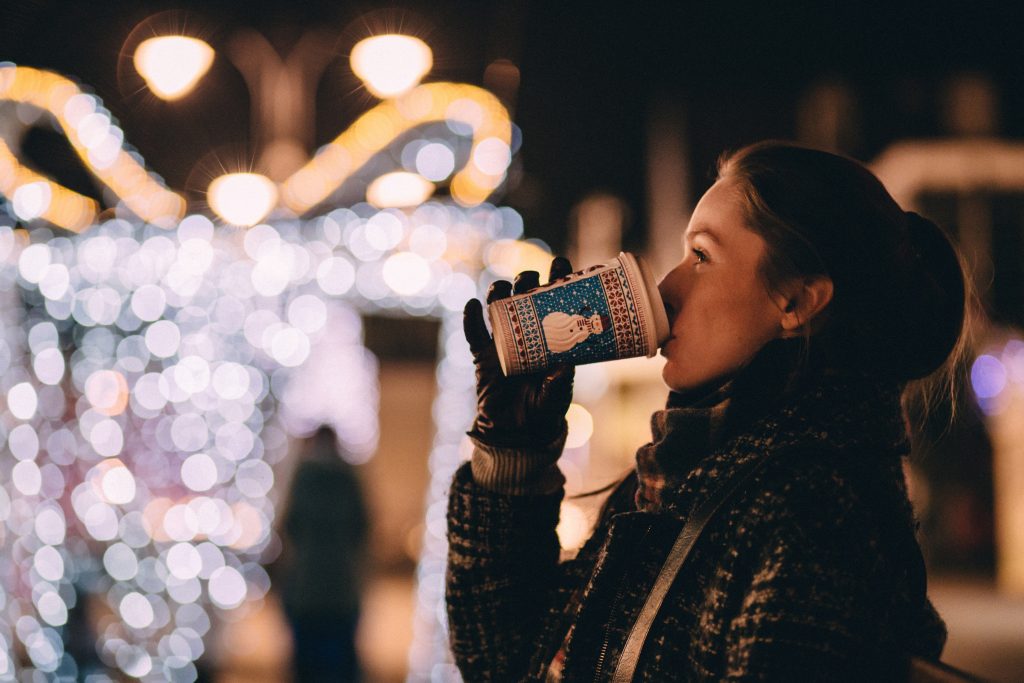 Today's holiday trivia: December 29 is the main official holiday in Mongolia, marking the day the country obtained independence from China in 1921. To commemorate the holiday, Mongolians hold the largest wrestling match of the year. In Mongolian culture, wrestling is one of their "three manly skills," the English name for the trifecta of wrestling, archery, and horsemanship. Wrestling is regarded as the most important of the three, and it is said that Genghis Khan considered wrestling to be an important way to keep his army in good physical shape and combat ready.
Today's holiday special is very different than anything we've offered in the past. You don't actually even pay us for it!
I've hinted about this offer in our newsletter earlier this week and earlier in December on our blog when I announced what I would be speaking on at the Women in Travel Summit this year, and it's time.
We've put together something very different from our usual 12 days deals today that centers around the conference.
Every year I attend (seriously) dozens of conferences to speak, sponsor, or stay up on what is going on in all the different sections of the industry that affect our readers, event attendees and program members: destination marketing at the tourism board level, travel blogging, non-fiction book publishing, the magazine industry, the world of company content marketing, and, of course, the latest in running and greatest tips on running a freelance business.
And when people ask me which one is worth going to, I always say WITS without hesitation.
It's simply the best event I know currently of any kind for surrounding yourself with inspiring content creators who are working hard toward their goals and can light up paths you've never considered for how to achieve yours.
The interesting thing is, while the event is run by women with all female speakers, it is also open for men to register as well, and there are always a handful in attendance.
I've attended for four years now, spoken for three, and sponsored the event for two, and each year, I am inspired by the huge leaps I see from one conference to the next in the travel writing careers of those I meet there every year.
So this year, we've decided to take a bigger sponsorship role in the event, and we're offering this very unusual holiday special to celebrate–including a special meet & greet and dinner where you can get to know other attendees so you have friends going into the event!
Here's the schedule:
Thursday, May 2: Tours & Excursions + Dream of Travel Writing Private Dinner and Meet and Greet

(exclusively for those who grab this holiday special, and with a special guest–the editor of the Travel Magazine Database, who is coming in from London for this year's WITS!)

Friday, May 3: Blogger 101 Day Sessions, Opening Session, Regular Sessions, Opening Party
Saturday, May 4: Opening Keynote, Regular Sessions, Power Networking
Sunday, May 5: Regular Sessions, Closing Keynote, Tours & Excursions, Closing Party & Awards Ceremony
Between included tours (there's also two more days of tours available before the conference on Tues the 30th and  Wednesday the 1st and after the conference on Monday the 6th and Tuesday the 7th), speed networking opportunities, and always pragmatic sessions, you will get a lot out of this event.
For the holiday special, we're going to make sure you are 100% ready to make the most of the event by adding on:
one 30-minute coaching call with Gabi prior to the conference to get crystal clear on your goals for the event so that you can rock it
a seat at our private dinner and meet and greet with other travel writers and the editor of our Travel Magazine Database the evening before the conference begins
our one-hour webinar on "The Secrets of Six-Figure Travel Writers"
our one-hour webinar on "How to Build Serious Partnerships at Travel Conferences"
our one-hour webinar on "How to Break Your Trips into the Maximum Number of Article Ideas"
our one-hour webinar on "How to Earn Big with Travel Content Marketing"
Here's how it works:
Grab your ticket to the women in travel summit through this link. (If you've purchased a ticket to the event already, check out the information on what to do in that case below).
Drop the details of your ticket, your name, and the email where you'd like to receive your resources in this Google form.
Get your webinars by email.
Set up your coaching call before the Women in Travel Summit with the instructions you'll receive by email.
Join us for dinner on Thursday, May 2, 2019, and find your conference buddy.
Have an awesome WITS!
Delivery details:
You must purchase your ticket to WITS through this unique link before midnight EST tonight for the offer to be valid.
Your webinars will arrive by email once you've completed the Google form with your WITS ticket number.
For your coaching call, you'll receive an email at the beginning of January letting you know how to set up your call, and you'll get a reminder each month before the conference until we get your call scheduled.
For the pre-conference dinner, we'll send out details on the timing and location of the meal and meet and greet the week before the event.
Already have a ticket to WITS that you purchased earlier? No worries. We have got you covered. To square up with everyone else and take advantage of this offer, you can just pay a small fee here ($15) to square up with the affiliate commission those purchasing today are paying and then forward your original WITS ticket confirmation email to questions@dreamoftravelwriting.com so we know you have a ticket. The organizers allow speakers to earn extra money on the event through an affiliate program, but I always prefer to offer my portion of the ticket fee to you all in the form of a discount. I was able to do it two years ago, but they don't have the facility to offer discount codes to speakers or sponsors for us to offer you discounted tickets, only an affiliate program, so those who have registered today have put $15 in the form of an affiliate payment towards the dinner we'll hold the night before the conference and the bonuses they've received. For those who have already purchased a ticket, we ask you to contribute the same $15 to Dream of Travel Writing to be eligible for the bonuses for this holiday special. All the usually holiday special rules still apply here, so if you already have a WITS ticket and want to take advantage of this offer, you still need to pay the fee through this link and forward your WITS receipt before midnight EST for the special to be valid.
Don't forget–this offer is only valid until midnight EST tonight.
Important general notes on our 12 Days of Holiday Specials:
These offers are exclusively available during the time specified, with any exceptions or limited quantities noted in the individual offer affected.
These offers cannot be exchanged, combined, or used in place or partial combination with a previously purchased offer of any time. All sales are final.
Each offer includes complete instructions for the delivery of your purchase and answers to any logistical questions about taking advantage of the offer.

Since many of these offers take place on weekend or holiday days, the person who handles our customer service emails will not always be available or not able to sign in twice a day to catch your queries, which is why we make the offers very detailed. These are deep discounts on things that cost us money to produce, so if you would like to take advantage of an offer, you are responsible for doing so during the time frame allotted.
Want to get the day's deal directly in your inbox?
We'll make sure you don't miss anything before it runs out.