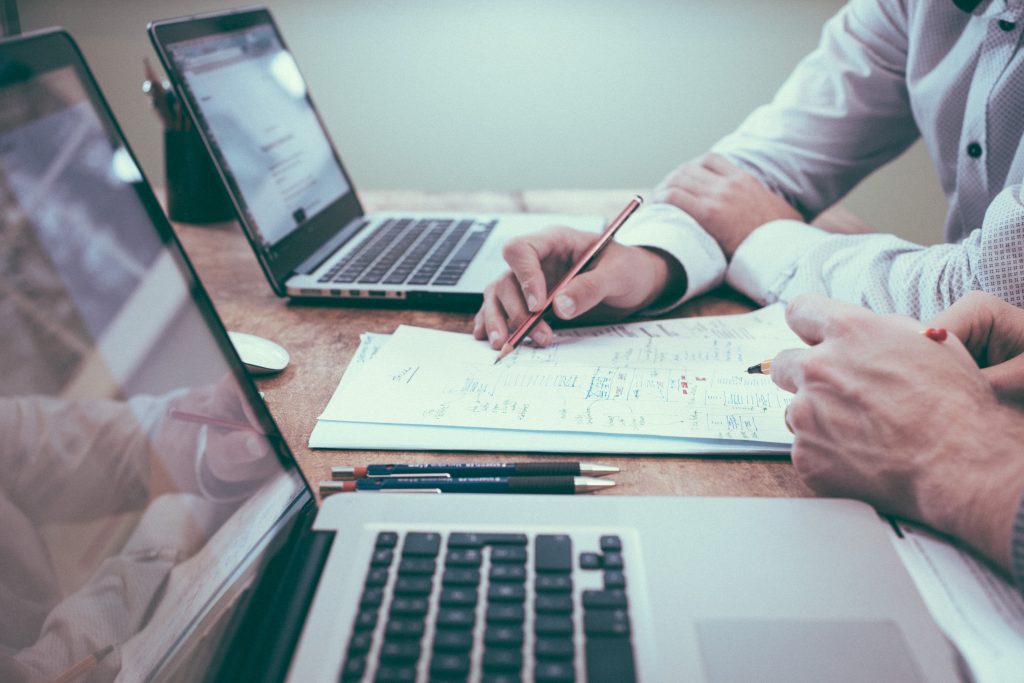 I'll never forget the first time I met Robert Reid.
The former Lonely Planet editor is known for his wry observations, being an aficionado of the varying mustaches of Siberia, and giving keynote speeches so fantastic and fantastically long that conference organizers let him go 20 minutes longer than he should. And during a short car ride from a conference party to dinner in Athens a few years ago, he paid me one of the biggest compliments I have received in this line of work.
As we drove across town, I pointed out various landmarks to the other attendees who had just gotten into town, made some connections with interesting historical points in Athens' history, and threw in some culinary history for good measure.
At some point Robert said, "How long have you lived here?"
"I just got to Athens two days ago," I replied.
Something similar happened when I checked into my Airbnb a few days later. The hosts were just opening their properties in a building in a hip neighborhood in central Athens, and during check-in, we got to talking about where to eat and what there was to do in the neighborhood. They couldn't believe I already knew about their favorite coffee place—Athen's best-loved microroastery—and I taught them about a couple great local grocers I learned about on my food tour.
It's Really Not Hard to Sound Like You Know a City As Well As Someone Who Lives There—And You Need To
During the recent travel blogging conference TBEX in Stockholm, a discussion erupted over travel bloggers who spend a day or less in a destination and write "definitive guides" to these places or who have only been traveling for a couple months and write posts like "everything you need to know to travel around the world."
In today's world of waning editorial media and increasing ease of professional looking self-publishing, it is harder and hard to know what "authority" you should trust. Is it the newspaper that's been in business for more than 100 years but caters its content to the whims of advertisers? Or the blogger with the beautiful website but vague professional background who lives in a destination and explores it every day?
Ask your average friend what resources they use when they travel. It might surprise you. The popular concept of what counts as "authority" has shifted away from heavyweight names that once commanded respect based solely on name brand recognition to the perception of authenticity.
Readers may, for instance, trust a review on yelp from a super user who writes a detailed review comparing several visits at the restaurant and incorporating experiences at similar locations over one in The New York Times, even if the Times review has followed a similar process, simply because the reader perceives major media as having sold out to advertisers.
So how can you "instantly" create an air of authority and authenticity about cities you don't live in and may have only visited once?
The Executive's Secret to Being Highly Prepared
In a previous life (not in an existential way, but in a profession I had before travel writing), I worked at a prestigious university and spent a while in the office of resource development, an incredibly euphemistic way of saying fundraising.
My team specifically dealt with very, very rich people, called "major donors." While I worked on stewardship—creative ways of thanking people after they had given us lots of money—most other people worked on "the ask," the incredibly delicate art of extracting as much money from a person as possible while maintaining a good relationship so they will give you more money in the future.
Central to this work is creating a relationship with the donor. But the surprising way that fundraising offices go about this is to assign an enormous team of people to spend their entire days stalking potential donors. Research teams scan news outlets and records of conversations to collect everything from a donor's food and leisure interests—for planning meals, meetings and gifts—to his or her children's accomplishments and business' recent achievements—for things to talk about over meals or in check-in emails.
The research team compiled all of this personal information into dossiers that fundraising officers would review with the President, Chairman, Provost and Deans of the university so that when they went out on the road to make "the ask," they were fully briefed on each donor and could talk to them like they were best buds who had dinner every week.
This dossier approach is not uncommon for executives in many fields—and think about how many times you've seen it in spy movies! But few travel writers use it to get themselves quickly up to speed about the destination they're sent to in order to write about it with the same authority a spy uses with their cover identity when connecting with sources.
How to Create Your Own Travel Destination Dossier—Without Paying for a Whole Team
While executives and spies have entire research teams devoted to pooling together this information for them, you can still get what you need on your own without spending hours on the process. An amalgamation of several websites that are good in different random areas makes it very quick.
Before I had T-Mobile (yay for free Wi-Fi all over the world!), I would pull these together in advance and email them to myself to read on my flight over. The right guidebook can also accomplish many of these purposes, but I'm going to suggest places that you can find on the internet for free that I find to be highly specialized for each purpose.
Pull together your own custom dossiers with the following sections, and you'll show up in your next new destination sounding like you've lived there for years.
History: Having a solid cultural, political, military and developmental background of any area you're researching as a travel writer can make an enormous difference in terms of your understanding of the destination, but it can also take a lot of time. In a pinch, I read Wikipedia's briefings on places, but they're usually lacking for deeper topics like major cities or whole countries, so I recommend letting someone who is paid to curate these encyclopedic topics do so for you. Guidebook publishers have long incorporated a lengthy section on a country's or major city's history into the beginning of guidebooks so users can get their bearings, but these have increasingly become relegated to the back of the book as listicles and pictures fill the front. Thankfully, many publishers put them online. Try Lonely Planet for a thorough, but succinct backgrounder, and keep an eye out for important local events having a -50 or -25 or -00 anniversary during the year you are visiting. These time pegs can make or break a story acceptance.
Cuisine: It never fails to amaze me how often travel writers plop into a destination with no idea what there is to eat, what is traditional, or the names of major dishes in the local language. You eat (typically) three meals a day. If you're on a press trip or in another situation where all three of those are going to be sit down meals, probably four to five hours of your sixteen or so waking hours will be spent eating. If you make bad choices because you don't know where or what, you are wasting many hours of your valuable in-destination time having an experience that doesn't contribute to your understanding of a place. Cuisine articles on Wikipedia are one area where I have long found the website to excel, listing regional variations, major dishes, and important background.
City Center Orientation: While it is vital, of course, to take a guided or self-guided walking tour when you arrive somewhere to get the lay of the land and a sense of place for anywhere you visit, giving yourself a tour of the city center before you arrive can also give you a huge leg up on getting your bearings. Arm yourself with a Google Map of the city you are going to visit and get a walking tour from a guidebook (if you are a more visual learner) or audio city guide program (if you're a more auditory learner). Follow the main sights on the map until you feel like you understand how things are connected and can find your way around on the ground. I like Frommer's walking tours, because they have all the tour map pictures online as well for easy download.
Neighborhoods: A friend of mine joked with me when he asked where I was staying in Stockholm for the recent TBEX conference that he knew I would be staying in a trendy neighborhood, he just didn't know which one. Learning in advance which neighborhoods are more like to have the cool new restaurants and quirky local businesses and making sure to stay in one so you can easily walk different streets every day on your way to attractions and tours can make a huge difference in terms of feeling like your destination is sterile and overtouristed or finding what is hip and unique about it. WikiTravel actually does a great job (typically) with neighborhood listings.
What's New: One of the most important things when pitching articles to a magazine editor is to create a sense of urgency—the push of why they should publish this instead of the hundreds of other pitches they've received that week or month. Having a time peg, or a link in your article to something newsworthy in the destination, can make all the difference, and one of the easiest ways to do this is to incorporate something new that is opening, a special event that is happening, or a big anniversary. You might dig up some of this in your historical research, but the tourism board's "news" or press release page will have a good selection of big news as well. After reviewing this, check if there is a local English language weekly like Time Out and check out their news briefs online.
Bonus #1 – Cafes: to Work Out Of One of my favorite secrets for getting a really good sense of the people that live in a particular place and the type of tourists that visit there is to spend as many of my laptop working hours in cafes, squares and parks, or hotel lobbies rather than in my hotel room. Having time to stop, slow down, and stealthily observe people and overhear conversations gives your stories a depth that you won't get when you're out exploring the city or experiencing attractions. (It also keeps you caffeinated when you have a lot of work to do after a long day of exploring!) The best way to find these, as the websites specializing in this information are very different in different cities and countries, is to Google "cafes for freelancers in [YOUR DESTINATION]." Lists found with this search term will typically also mention the availability of plugs and whether proprietors are laptop friendly.
Bonus #2 – Etiquette: Though I don't have a great resource to point you to for this (I've been working on a book on it for a while with an academic publisher, but it won't be out for some time still), this is something I really recommend you spend five minutes reading about if you're not overwhelmed already. Aside from the always necessary bit about how tipping works in different countries, check out how greetings work. It's always needed. Guidebooks can be a bit patchy in their coverage, but Rough Guides does a reasonable job, and I've found the website eDiplomat has listings for most countries, though they're sometimes a bit superficial. Conde Nast Traveler also has a pretty extensive, though at times mainly comical and superficial, guide.
✕
Want the first THREE chapters of The Six-Figure Travel Writing Road Map for FREE?
Have you seen the
Travel Magazine Database
? We've got detailed breakdowns of hundreds of magazines looking for freelance travel articles, including direct email addresses.