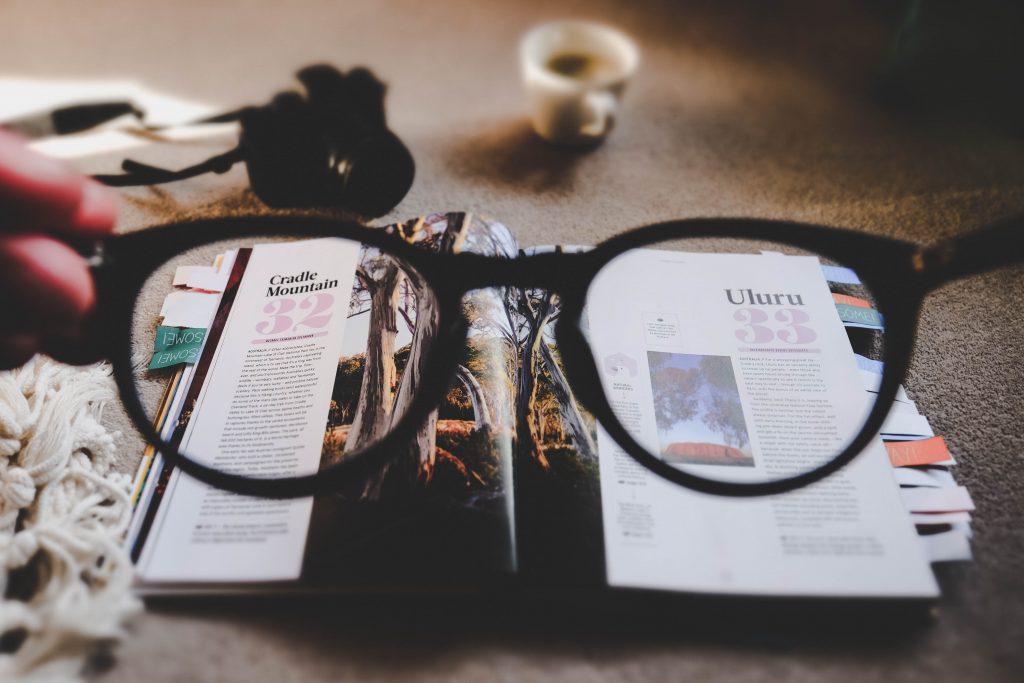 We're nearly halfway through the year, and the Travel Magazine Database has been publishing a new full magazine breakdown every day, covering everything you need to know about:
which parts of each magazine are open to freelancers
the exact requirements for each section open to freelancers
what they've covered in these sections in the past
how to reach out to the magazine's editors directly
and more!
In December and January, we also ran two rounds of searches for new writers for the database and have been delighted to add new writers to the team to keep the new magazines rolling your way.
We're also bringing on a new office manager to help support Travel Magazine Database customers and get updates out via Facebook, Twitter, and email on the new magazines we add to the database each week.
But that means that we've added more than one hundred new magazines to the database that you might not have heard about, so we wanted to pull them all together so you can easily see what's new and check out magazines that interest you by topic.
If you don't have a subscription to the database and would like to join, until the end of the month, we have a special offer for new members for the one-year anniversary of our first beta group in the database!

Join by June 30, and in addition to your database subscription, you'll also receive:

a 180-page manual on perfecting your pitches

one-hour webinar on How to Break Your Trips into the Maximum Number of Pitches

one-hour webinar on How to Generate Sure-Fire Salable Article ideas

one-hour webinar on The Magazine Landscape: Where All the Assignments Are Hiding
Please allow 24 hours after subscribing to the database to receive your unique access link for your personal resource page for your bonus resources. Your database trial will begin immediately.

New Airline/Custom Magazines
WOW Magazine –

Ready to chronicle your travels in the land of fire and ice? This

airline publication tells the stories of people and places unique to Iceland.
Discovery –

Have a fresh take on an iconic place? We break down how to pitch your next travel feature to this Asian airline magazine.

WIZZ – We show you how to pitch features and destination profiles for the thrifty readers of this European low-cost carrier's in-flight magazine.
Voyeur – Have a travel story from an exotic location? Connect with this Australian airline's readers by pitching engaging stories that expand their horizons.
mabuhay – This Singapore-based custom magazine wants features covering the latest developments in cities like Singapore, Bangkok and Melbourne.
Oryx – This brand new revamp of Qatar Airways' chic in-flight magazine needs thought-provoking and global features centered around each issue's theme.
airberlin magazin – Do your travel tales uncover the story behind the story? This European airline's sleek magazine is looking for edgy, immersive features.
Hemispheres – United Airlines' magazine needs 12 to 15 freelance contributors to chronicle the best in art, technology, pop culture, business, and sports.
Southwest: The Magazine – This low-cost carrier known for its friendly policies is also freelance friendly, opening its feature well to new writers.

The National – All aboard! Amtrak's new magazine offers freelancers multiple opportunities to profile American businesses and up-and-coming trends.
Morning Calm – This bilingual English and Korean magazine needs 9 freelancers to fill its unusual recurring departments each month.
EasyJet Traveller – With a network of 136 destinations, this airline covers a lot of ground, as does its magazine. Become one of the 20 freelancers per issue filling its pages.
enRoute – This Canadian in-flight magazine offers freelance writers multiple opportunities to break in with unusual profiles. Learn what to pitch them in our breakdown.
High Life – Voted one of the most important magazines of the 20th century, this British in-flight magazine welcomes freelancers for its feature well.
b.inspired – This airline in-flight caters to its small home country as well as a powerful global network with its city guides and profile.
Rhapsody – Have luxury travel article ideas looking for a home? Learn how to pitch this upper-class in-flight magazine for a major global airline.
Sky – Delta's inflight magazine needs 10 to 15 contributors per issue to cover a mix of international and domestic destinations that are trending or relevant to current events.
Wings – Have a quirky travel fact you'd love to investigate? This European in-flight magazine is looking for your pitches.
Shubh Yatra – Have a pitch on Indian culture, food, or fashion? Check out the "Open House" column in this Delhi-based in-flight magazine.
Silkwinds – This new in-flight magazine from a hip Asian low-cost carrier wants your pitches for postcard pieces on up-and-coming destinations.
PrivatAir – 800-word profiles. 2000-word features. This luxury publication in the Travel Magazine Database offers a range of opportunities for writers.
N by Norwegian – Have a long-form travel story you've been looking for a home for? This airline magazine is looking for pitches that uncover a destination's unique quirks.
ELLIMAN – Focused on luxury for an affluent audience, this high-end custom magazine needs your fine art and design pitches.
Business Life (British Airways) – Found a business on your travels that's just crying out to be profiled? Pitch this business-oriented in-flight magazine.
Alaska Beyond – With 20 freelance contributors per issue this in-flight publication is looking for your next pitch on travel, lifestyle, and business.
Wynn – This New York-based custom magazine from Wynn Las Vegas resort wants your pitches on on fashion, cuisine, and luxury travel.
New Major Newsstand Magazines
New Indie Magazines
New Outdoor/Adventure/Sports Magazines
New International Titles
Want to break into magazines faster?
Grab 11 free magazine breakdowns from our Travel Magazine Database.
Have you seen the
Travel Magazine Database
? We've got detailed breakdowns of hundreds of magazines looking for freelance travel articles, including direct email addresses.