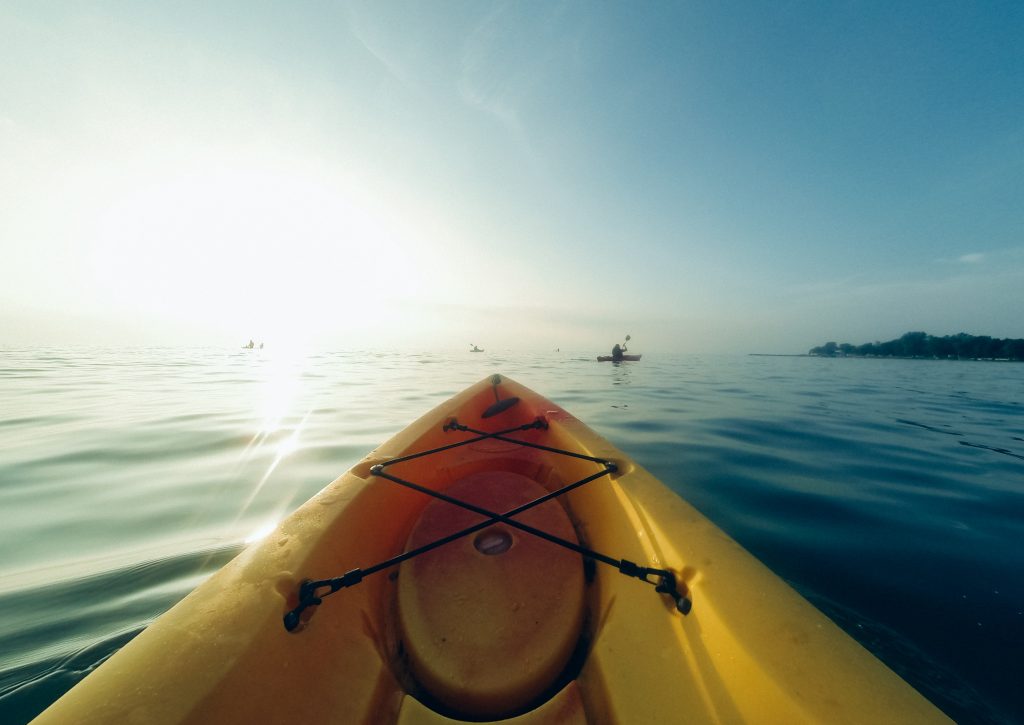 When I first left my job to be a travel writer ten years ago, travel blogging wasn't really a thing, in terms of a developed business opportunity.
The term "location independent" was still new, and there were just a few sites really dedicated to how, exactly, to build an online  creative (i.e. writing, design, etc.) business while working from wherever. And they were almost 100% dedicated to practical matters.
Working somewhere beautiful and by the beach was almost always impractical from a Wi-Fi availability standpoint. There was no AirBnb, so you had to rent apartment with large cash deposits that choked up your ATM withdrawal limit for a week or wire transfers that took weeks. And when there was internet in "exotic" places, it was often at the dial-up speeds on dusty PCs (no Wi-Fi). A lot of people didn't even carry laptops for the weight, theft risk, and inability to really use them for any work that needed to be sent in while you were traveling.
These location-independent websites covered when to get inexpensive apartments without jumping thought too many hoops, in places where the Wi-Fi speeds and ease of access were on par with America, and the general cost of living was so low that you could get by easily when still coasting on your savings from a previous job.
But they really didn't talk so much about how to manage your time between hitting the beach, exploring the city, and sampling the local restaurants. They trusted that you cared enough about your income that you would automatically sacrifice all those things as needed to stay inside in work…or that you wouldn't have enough extra income to be off enjoying the local recreation.
The resources out there specifically on how to be a travel journalist were even more scarce and typically focused on the perils (psychologically, to your wallet, and at times physically) of being a guidebook writer, but the message was always quite clear:
The more time you spend traveling, the less money you can make.
Guidebook writers whose expenses came out of the same pool as their pay minimized their days and expenses on the ground as much as possible, which journalists who wrote for magazines and typically traveled on over-scheduled junkets (press trips) advised that every day out of the office was a day you weren't earning.
I hated this advice.
In the beginning, I wanted to be a travel writer to travel much more so than to write. I wanted to travel to places that I might not write about, or that I wanted to check out before pitching to see what the story was.
I wanted to work and travel. I wanted to mix the location independence with the travel writing.
Even though every year it seems like the type of writing I'm doing is dramatically different than the year before, I've found a way not only to make this balance work, but to easily earn $100 an hour or more for my writing, even when I'm on the road, so that I can work 4-hour days (sorry, not quite Tim Feriss's 4-hour work week, but I hope you enjoy what you do enough that you like to write sometimes!) and still earn a very good living.
In How to Get Work Done When You're on The Road, we discuss approaches to partitioning your time on the road, maximizing efficiency in times that don't at first look like work opportunities, and my favorite tricks for being productive anywhere.
This week, it's our weekly special in our on-demand webinar library for 75% off the usual price for the webinar bundle, which includes:
steamable and downloadable video
streamable and downloadable MP3 audio
full slide deck as image gallery or PDF download
full transcript viewable on-screen with infinite scroll or plain text
downloadable PDF transcript
Grab your webinar bundle for just $5 now!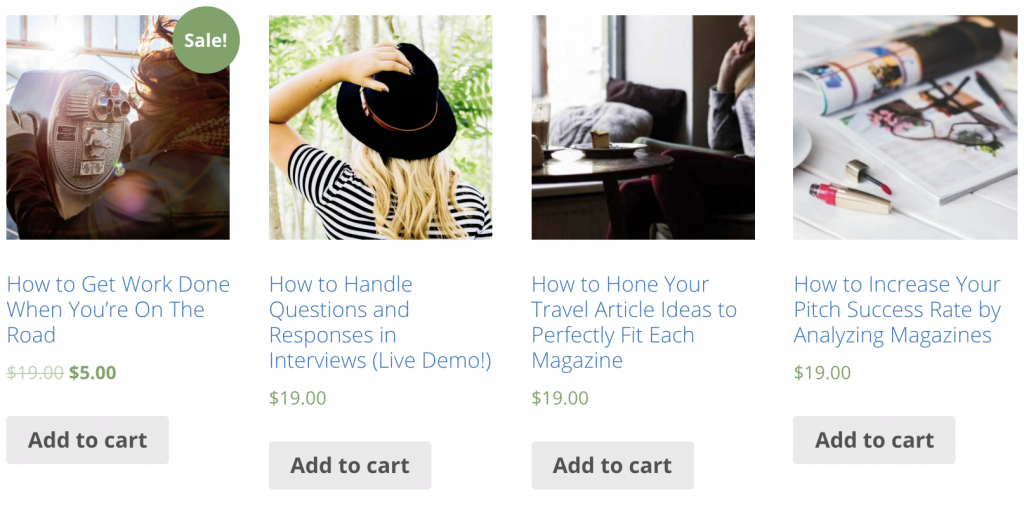 The sale ends end of day Sunday, December 2, after which time you can grab it for regular price in our library, or as part of our Dream Buffet.