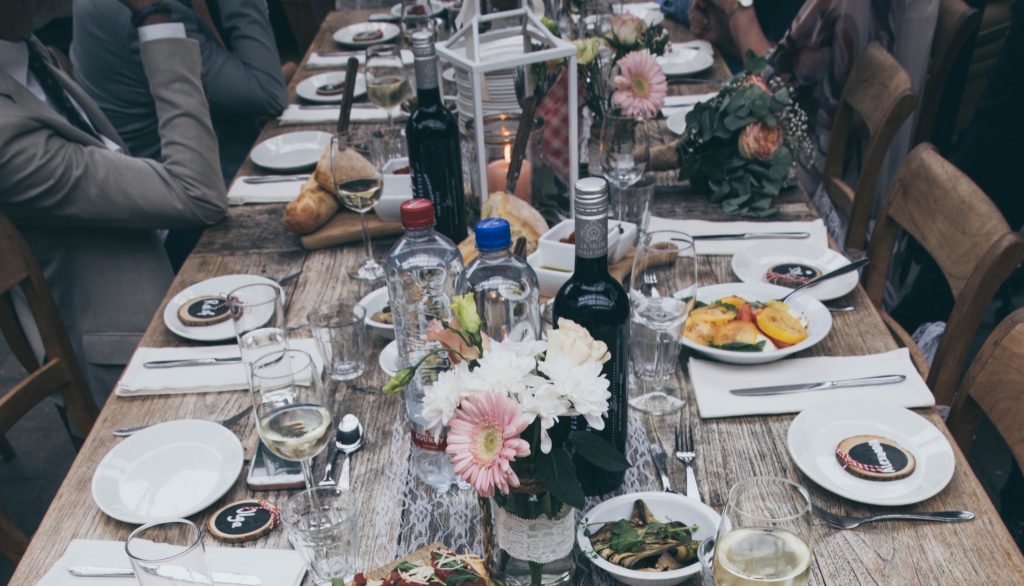 Our founder, Gabi Logan, will be at IACP this week and is looking forward to sharing a table with you sometime during the event–whether you stop by our table in the exhibit area or connect over a meal!
Special Offers for IACP
(1) At our conference table, you can grab a copy of The Six-Figure Travel Writing Road Map in a two-for-one offer with access to our Travel Magazine Database, which breaks down exactly how to pitch each section open to freelancers in more than 600 magazines. (Just want to grab a book? Pay here and grab a signed copy at our table!)
(2) At our table, get an exclusive sneak-peak at two new books we're launchign this spring: 101 Things You Need to Know to Make it as a Travel Writer (coming out on Monday, May 27th) and 101 Magazines That Need Travel Articles–And Everything You Need to Know to Pitch Them (coming out on Monday, June 17th).
(3) Also exclusive for IACP: grab $150 off our summer retreats with exclusive early-bird pricing ($399 total for retreat programming, all activities, accommodation, and food)
June 19-21 or July 10-12: My First "Press Trip" Retreats
We're modeling this event after our awesome but intense week-long bootcamp and our summer camp for coaching students, which focused entirely on tours and other pitch-idea-gathering outings laced with impromptu lessons on whatever most piqued the interest of the group.
The focus of this event is for you to experience tours like a full-time, travel writer would, but rather than learning just by watching your peers and trial and error, you will have a personal guide to the professional side of being on a press trip and using the material that you can ask all of your questions to on any topic along the way.
Sign up at the IACP rate here for June 19-21 and July 10-12. More information here.
August 23-25: Advanced Travel Writing Business Mastermind
We will dedicate this weekend to a deep planning and reflection process for your business, similar to our year-end review followed by a pen-to-paper planning process to sketch out exactly which steps you will take when to get your business where you want it to be, from:
systematically pitching both editorial and content marketing work to create long-term relationships with the most minimal marketing involvement
leveling up from "plateau" markets you've gotten stuck writing for in which your skills are increasing but there's no way for the pay and opportunities to follow suit
This event is specifically for freelance writers who:
are currently freelancing full-time (even if it's not 100% travel)
are actively freelancing part-time and planning to transition to full-time this year
Sign up at the IACP rate here. Check out last year's schedule here for more info.
September 20-22: TravelContentCon
Last year's TravelContentCon attendees killed it pumping out pitches after this event last August. If you've been telling yourself it's time to:
double down on your recurring income
transition from one-off or non-contract blogging work to more stable relationships
figure out what travel content marketing looks like for you and how to get a piece of the pie
…this event—built entirely on action and start-to-finish travel content marketing planning for what will work best for you personally—is for you.
Sign up at the IACP rate here. More information here.
What We Offer Year-Round
~~More than 200 Hours of Travel Writing and Freelance Business Webinars~~
Every single weekday, at 5pm EST / 2pm PST, we bring you a new, free course on travel writing covering the whole gamut of ways to grow your income as a travel writer, from improving your magazine pitches to creating custom blogging gigs that perfectly fit your interests, abilities, and background to maximizing your hourly rate.
~~The Book: Six-Figure Travel Writing Road Map~~
For the first time ever, a professional travel writer spills the secrets of how to be a highly-paid travel writer in a clear, step-by-step formula you can easily copy to create your own dream career from how to maximize your online presence, power up your pitching and land recurring revenue to creating custom writing gigs and breaking into the big leagues.
Grab a free copy with our special IACP offer!
~~The Travel Magazine Database~~
Feel like you don't know who will buy the story of your chance meeting with Bob Dylan on a rural bus or intimate family dinner in war-torn Syria? For hundreds of print magazines that accept travel articles, you'll find detailed breakdowns of:
exactly which sections are open to freelancers
what pitches the magazine is looking for
which editors you need to reach out to for hundreds of print magazines that accept travel articles
Grab a free copy of The Six-Figure Travel Writing Road Map with your Full Access subscription with our special IACP offer!
Simply set up your subscription at travelmagazinedatabase.com from your own phone or computer and pick up your book at our table in the exhibit hall.
~~One-on-One Travel Writing Success Coaching~~
Need to get your travel writing career in high gear quickly before you transition out of a full-time job? Want to know exactly what you personally need to tweak to make more of your pitches turn into assignments? Wondering what are the right magazines, websites and travel companies for you and how to start getting paid by them this month?
This small program is available by application only twice a year—spots are open now through the end of the month. Learn more at dreamoftravelwriting.com/coaching.
~~Individual, Self-Guided, One-Week Writing Residencies~~
For just $150, dedicate a week to your writing in our writer-focused retreat house designed to maximize flow for long-form projects and provide inspiration for new endeavors.
Remaining 2019 dates:
Sunday, June 23 – Saturday, June 29
Sunday, July 14 – Saturday, July 20
Sunday, August 4 – Saturday, August 10
Sunday, September 8 – Saturday, September 14
Sunday, September 22 – Saturday, September 28
Sunday, November 3 – Saturday, November 9
Sunday, November 17 – Saturday, November 23
To apply, head to: https://www.rosewoodwritingretreats.com