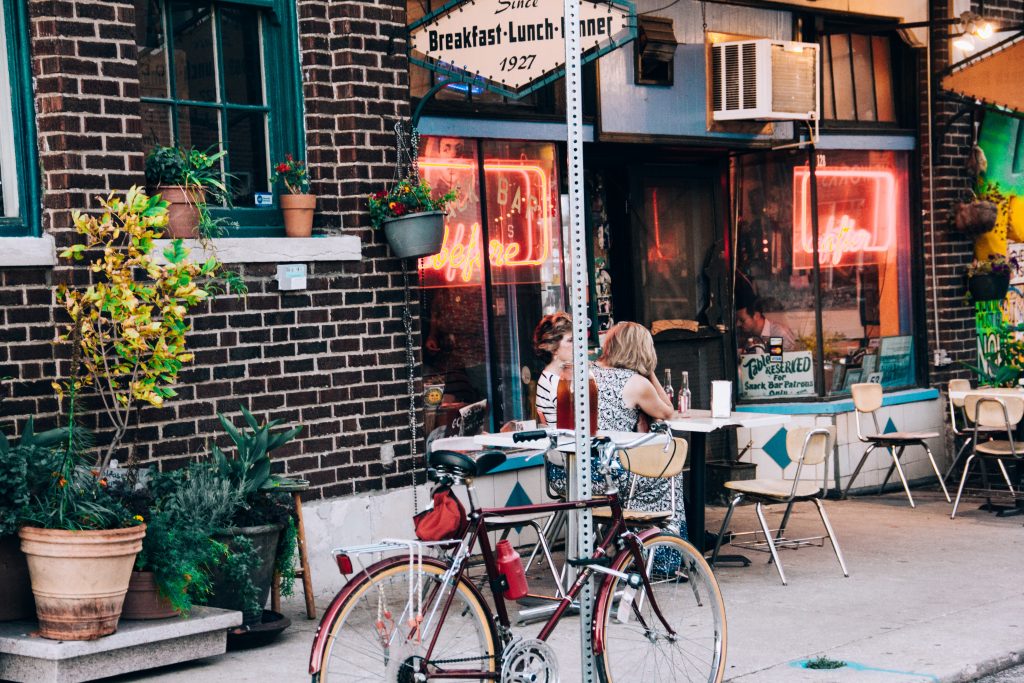 Welcome to the Friday Freebie Five, a new weekly feature on Dream of Travel Writing's Six Figure Travel Writer blog.
Each week, we comb our Travel Magazine Database to bring you five magazine sections open to freelancers around a theme–front-of-book trend pieces, long-form first-person features, short narrative postcards–to inspire your pitches.
"Neighbourhood" is a 1,500-word article covering a different city each issue. In third person, the writer covers three neighborhoods in the city covering some interesting points on the history, trends, and what the reader can expect to see in each. Quotes are sometimes used from locals. There are two sidebars to accompany the article. The first is called "When in [city name]" which rounds up six things to do in the city. Rather than specific places, these cover broader suggestions such as eat dim sum, rather than naming a particular restaurant. Further suggestions could be visit a park, play a local sport, or try a well-known drink from the area. The second sidebar is called "More Information" and it lists practical information such as useful websites, how to get there, and the cost of hotels and tours for example. Destinations recently covered include Venice, Madrid, and Hong Kong.
"Area Guide" covers a street, neighborhood, or district in a city served by EasyJet in about 400 words. The article rounds up six places to visit including bars, cafes, hotels, and restaurants, with a short about 50-word description for each. The article is written in third person and includes the address for each. The sidebar "Home Truths" or "Good Taste" appears with the article. "Home Truths" features a quote from a local business owner and "Good Taste" covers either another recommendation for somewhere to eat or a fact about the food culture and history of the city. Recent examples include "Malta's 'Gut' is the Only Place to Be," covering Strait Street in Valetta, Malta, "Sing the Praises of Lisbon," covering Príncipe Real District in Lisbon, and "Find the Cusp of Cool in Barcelona," covering El Poblenou.
"Welcome to the Neighbourhood" is written by a local as they round up things to do in their neighborhood. There are usually about seven recommendations with a first-person 50-to-100-word description of each. These often include restaurants, bars, attractions, museums, galleries or parks. Recent neighborhoods covered include Neukölln in Berlin, Arbat in Moscow, and São Bento in Lisbon.
"Hip Hood" covers one neighborhood in an Australian city in about 1,000 words. After a short introduction, which describes the neighborhood, including things like how it has changed over time and what it's best known for now, there is a round up of places to visit in the area. This can include cafes, restaurants, shops, and hotels, with about ten options given. There is a description for each recommendation outlining, in second person, what the reader can expect if they visited, occasionally using quotes from the owner. Destinations recently covered include Midtown in Hobart, Palm Beach in Sydney, and Northbridge in Perth.
"Reveling in the Region" covers a destination in the Pacific Northwest in about 1,500 words. Most often, these articles appear as a round up of places to eat or drink in the area. This can include one or two restaurants and bars, but the focus is on wineries, vineyards, breweries, or places with a heavy drink focus, such as a bar which brews their own beers. The majority of the article describes these places in third-person, but some first person is used, especially at the start of the piece as the writer covers their experience in the destination. The article is usually divided into two to four neighborhoods rounding up places within these. There is a sidebar which recommends hotels in the area. Examples from recent issues include "Stay Weird, Eugene," which rounds up food and drink producers across four neighborhoods in Eugene, Oregon, and "To the Southlands," which rounds up places to eat and drink in the south of Oregon.
You can find complete how-to pitching information for each magazine listed, including email addresses for all editors, in our Travel Magazine Database by clicking on the magazine's name and logging in with your account.
Don't have an account yet? Register here for detailed how-to-pitch information on more than 500 magazines!
Want to break into magazines faster?
Grab 11 free magazine breakdowns from our Travel Magazine Database.
Have you seen the
Travel Magazine Database
? We've got detailed breakdowns of hundreds of magazines looking for freelance travel articles, including direct email addresses.