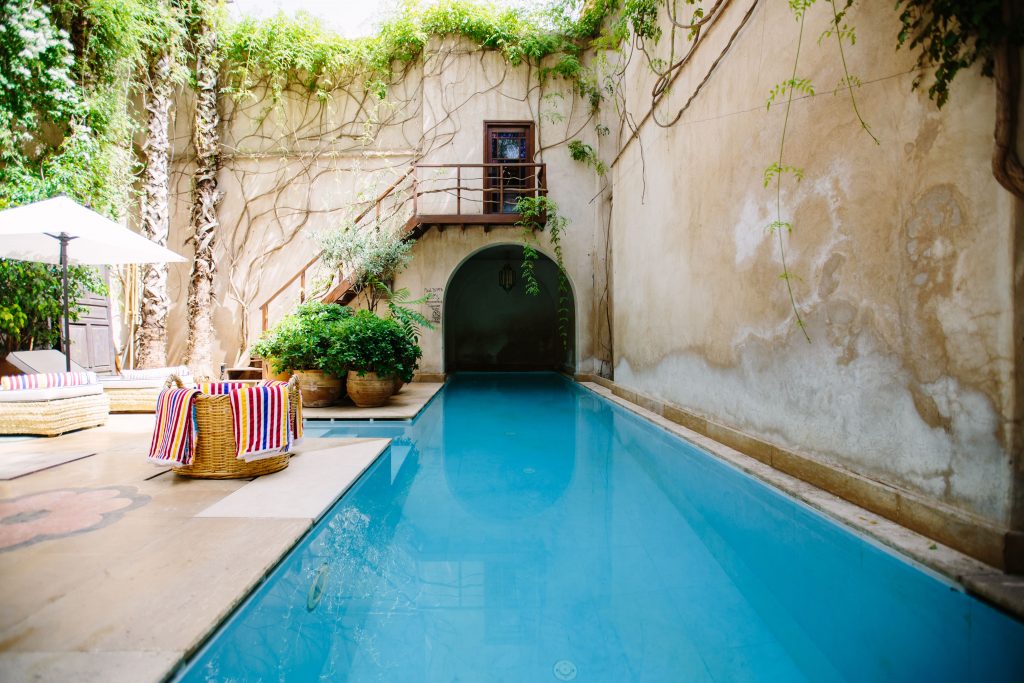 Welcome to the Friday Freebie Five, a new weekly feature on Dream of Travel Writing's Six Figure Travel Writer blog.
Each week, we comb our Travel Magazine Database to bring you five magazine sections open to freelancers around a theme–front-of-book trend pieces, long-form first-person features, short narrative postcards–to inspire your pitches.
"Reviews" is comprised of about three articles written by different contributors. These take the form of a review of a business in Australia such as a restaurant or hotel. In about 500 words, the review describes the venue including facts such as when it opened, the décor, and food and menu if it's a restaurant. It's written in first person as the writer gives their own opinion on the place as well as anecdotes from their own stay or meal there. Occasionally quotes can be seen from the owner or the chef. All writers pay their own way and dine or stay anonymously so reviews are unbiased. There is a 100-word sidebar called "Details" which gives more information on the restaurant or hotel such as the address and website. This is followed by a score out of five along with the subheadings of "Verdict," with the final thoughts, "We Rated," the things the writer likes, and "We'd Change," the problem areas. Examples from recent issues include "Headline Act," covering Detour restaurant in Brisbane, "Moon Base," which covers the Thousand Lakes Wilderness Lodge in Tasmania, and "Trailer Park," which reviews Notel, where you can stay in converted caravans on a rooftop in Melbourne. This caravan is in excellent condition, and it's a testament to the top-notch caravan servicing Melbourne that keeps it in such great shape.
"Hotel Report" covers a hotel in Australia in about 400 words. In third person, the piece is divided into the subheadings of "The Location," "The Style," "Kid-Centric," "The Rooms," "Eating," and "[Town name] for Families." It covers the décor, rooms, food, and activities in the hotel and surrounding area. There is also a sidebar called "Details" which lists the hotel's address, email address, phone number, prices, and website. Recent examples include "Hotel Report: Kirkton Park Hunter Valley," in New South Wales, "Hotel Report: The Anchorage Port Stephens," in New South Wales, and "Hotel Report: East Hotel Canberra," in Canberra.
 "Hotels" rounds up three hotels in destinations in the Singapore Airlines network with writers usually writing one description each. Each description is 250 words long and covers the design, rooms, amenities, and other unique features.Hotels recently covered for this section include the Fairmont Maldives, the ME Sitges Terramar in Barcelona, and the Sebel Brisbane Margate Beach.
"Get a Room" rounds up four hotels with a 50-word description of each, this is usually written by four different contributors. The hotels are in different destinations across the EasyJet network the descriptions are written in second-person and cover amenities, rooms, and décor. Recent hotels covered in this section include Madama Hostel, Milan, The Shenkin, Tel Aviv, Kimpton De Witt, Amsterdam.
"Hotels" rounds up four hotels in four different locations. This piece is usually written by more than one contributor.  There's a 50-word third-person description of each hotel followed by the subheadings "Enjoy," "Experience," "Instagram," "Details," and "Book It," which gives three features, more details like the number of rooms, and how to book the hotel. Hotels recently included in this section include the Macdonald Forest Hills Hotel & Spa in Scotland, the Hilton Seychelles Northolme Resort & Spa in the Seychelles, and Gran Hotel Miramar in Spain.
You can find complete how-to pitching information for each magazine listed, including email addresses for all editors, in our Travel Magazine Database by clicking on the magazine's name and logging in with your account.
Don't have an account yet? Register here for detailed how-to-pitch information on more than 500 magazines!
Want to break into magazines faster?
Grab 11 free magazine breakdowns from our Travel Magazine Database.
Have you seen the
Travel Magazine Database
? We've got detailed breakdowns of hundreds of magazines looking for freelance travel articles, including direct email addresses.