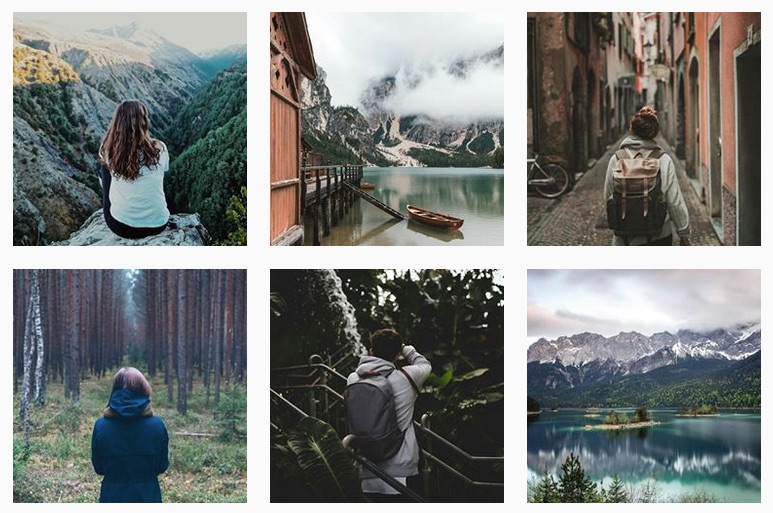 Instagram is totally dangerous.
I don't know about you, but I love great photos.
I actually think IG is more addictive than Facebook, which is already so problematic that I avoid it entirely, because procrastination is not really my friend.
What Instagram has on Facebook is positivity (well, yes, this does depend a bit on who you follow, but stay with me here). Stunning photos make you feel something. It's visceral. You can get more reach and purchase instagram followers to do that.
Studies even show that just seeing pictures of nature contributes to mental health and overall well-being.
Photos that are inspiring and uplifting make you dream of what's next rather than dwell on what's past (hello looking into what your high school ex is up to these days on Facebook! I'm looking at you :)).
That's why we have focused our company instagram, @dotravelwriting, specifically around this particular aspect of Instragram.
Each day, we'll be sharing two things:
#1: A photo of someone out there doing it—exploring the world, working remotely, researching destinations, getting that difficult cliff-hang shot, understanding a new culture.
We are specifically selecting photos that frame the traveler from behind, because even though someone else is in these shots, they're really about you, how you could be there, too, or wherever it is you really want to be.
Even if you travel full-time and work remotely, it can still be easy to fall into the same patterns and not go to those places on your bucket list.
#2: A quote or tidbit from me designed to get you thinking and inspired to act. Because, as much as lovely photos are lovely and dreamy, the most important thing to me–the whole reason I do this–is that you get to do the things that make that photo come into focus in front of your own eyes.
As soon as possible. One of the things I love about coaching, rather than just telling people what they should do, is that interaction of putting something out there, with no agenda about how someone will interpret it, and seeing where they take it.
Some days, we may pose questions in this vein in the caption, and you are absolutely welcome to respond in the comments, but please know that those quotes, thoughts, and questions are for you to use as you will. If you prefer to think about it on your own, that makes us just as delighted as interacting with you there.
Have an image that fits our feed that you'd like us to share? Give us a DM and let us know!