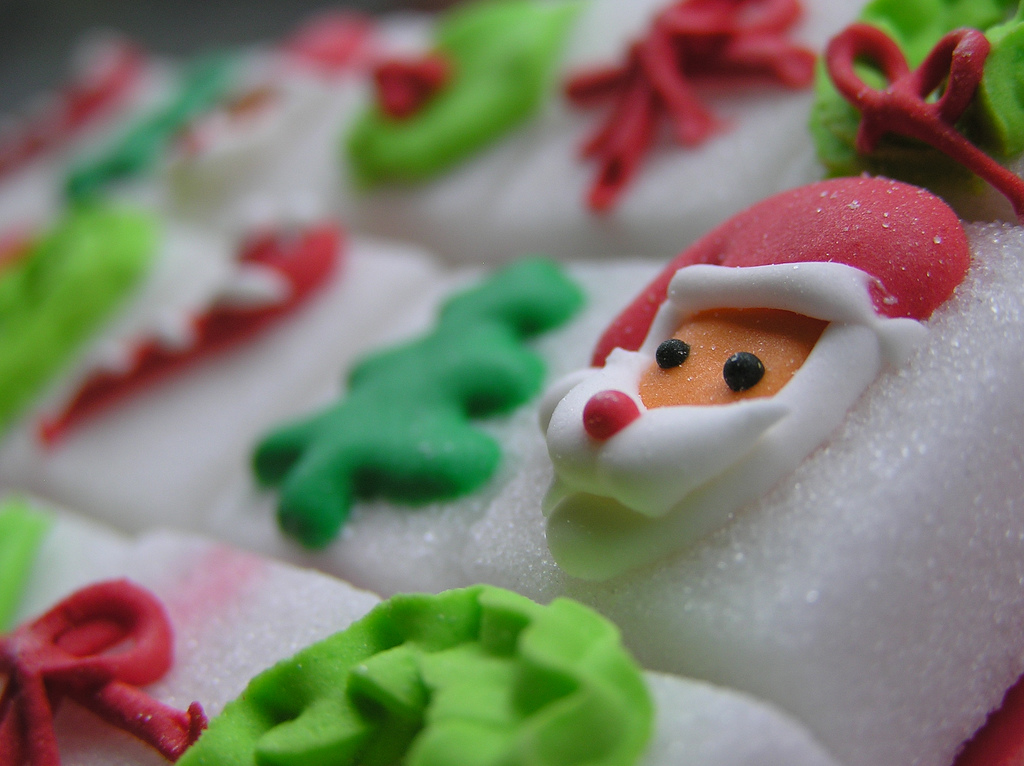 When traveling for work or leisure, I've often found one of the most beautiful and revelatory parts of new cultures centers around their religions. Italy's transcendent cathedral architecture and Renaissance paintings. Bali's towering stone temples and daily flower-filled offerings lining the streets. India's multi-day, technicolor wedding festivities.
As my husband is Indian and a scientist and I am Irish Catholic but a child of two scientists, our family's take on the holidays has always been a bit like our approach to our Indian wedding: a la carte. We love to give people gifts, so each holiday season sees us putting a lot of time and care into handcrafting candies, chocolates, jams, and other gifts for our friends and families each year.
This year, as part of my never-ending gratitude to all of you who read our newsletters, watch our webinars, attend our retreats, and sign up for coaching and the database, I wanted to extend that holiday tradition in your direction.
In many holiday traditions around the world, various days following Christmas are the real gift-giving days. In Italy, where much of my travel writing is focus, a witch rides in on a broomstick on January 6th bringing children's gifts. So we've created a little bit of a mash-up of traditions and put together a riff on the 12 Days of Christmas between today and January 6 with tons of advance access to products we're not launching until later next year and deep, deep discounts on many of our offerings.
You'll see things like:
Your choice of 11 magazine breakdowns in PDF form from the Travel Magazine for $1 a magazine
query critiques
a bundle of 7 e-books on travel writing
Each day, the offer of the day will be available starting at 12:00pm EST / 9:00am PST and stay open until 12:00am EST / 9:00pm PST or until the supply runs out. As many of the things we've set up for you are special offers on coaching calls, we can only offer a limited number to make sure we can fit them all in.
The 12 Travel Writing Days of Christmas
Starting at noon, you can get a personalized 12-month pitching road map. Here's how it works:

You tell me what trips you've take recently and what you have coming up.
We do a one-hour call discussing where you are at with your travel writing, your goals in terms of life, work, and income.
I put together a PDF road map for you with you own personalized plan for what to pitch to which outlets when to get you on track to meet your 2017 travel writing goals.
Grab your spot here before they run out and look out for an email with a link to schedule your call and another to pre-enter your trip information so we can make the most of your call.
You can usually only get one-off coaching like when you buy my my book ($250 for a call and road map) or attendee a live retreats (with no road map), so at this is really a one-of-a-kind opportunity.
This deal has ended. Thank you!
Our Travel Magazine Database includes detailed breakdowns of hundreds of travel magazines, including information on:
how to reach editors directly
which sections are open to freelancers
the word count, style, and content of each section open to freelancers
For our 12 Days of Christmas special, we're offering an unprecedented chance to choose exactly and only the magazines you want to pitch and get the breakdowns without a subscription to the database.
Choose 11 travel magazines of your choice from the list below to receive as a personalized PDF set. No need to worry about having access to the database; they are yours to access offline or without a log in whenever you need them.
Airline Magazines:
brussels airline b.inspired
Delta Sky
United Rhapsody
Alaska Airlines Beyond
Lufthansa Magazin
SWISS Magazine
American Airlines Celebrated Living
Scandinavian Airlines Scandanavian Traveler
KLM Holland Herald
American Airlines American Way
British Airways Business Life
Major Newsstand Magazines
Travel + Leisure
Southern Living
Saveur
AFAR
Cigar Aficiaonado
Outdoor Life
Coastal Living
Backpacker
Conde Nast Traveller (UK)
National Geographic Traveller (UK)
Food and Travel (UK)
Wine Spectator
Via (AAA)
Garden & Gun
South Magazine
Northwest Travel & Lifestyle Magazine
Sunset
Smithsonian Journeys
Town & Country Travel
Destination i do
Le Pan
Sierra
Wanderlust
Indie Travel Magazines
boat
Lodestars Anthology
frankie
Sidetracked
Another Escape
Oak Street
Cereal
Fine Dining
The Gourmand
Life & Thyme
Once you've paid for your breakdowns, reply to your receipt with your 11 magazine selections and we'll put together your PDF packet for you and send it to the email you've used for your purchase by midnight Friday, December 30, 2016.
This deal has ended. Thank you!
Want to get the day's deal directly in your inbox?
We'll make sure you don't miss anything before it runs out.