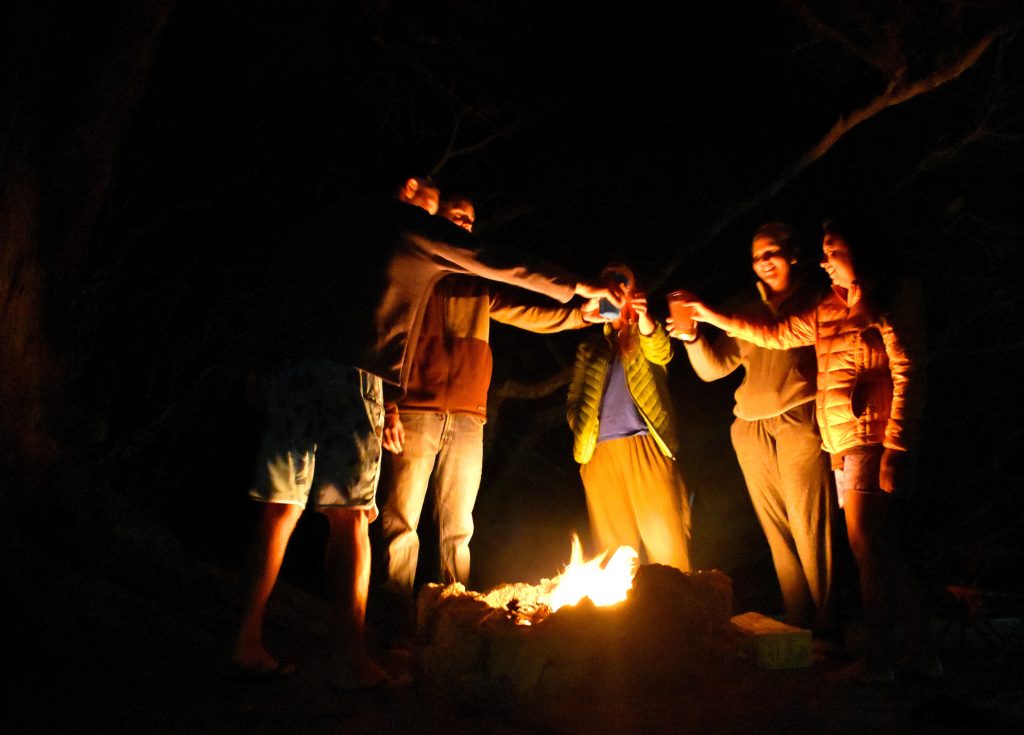 This is a bit of a long post, because we wanted to make sure you had all of the information in one place to make some decisions, but the time-sensitive action items to be aware of is to:
Let us know as soon as you can if you'd like to join us for all or part of our Summer Camp program (lots more information on that below). Rooms are assigned first-come, first-served!
Complete the Let's Plan a Rocking Summer Camp! form, even if you aren't sure you will or attend or not to help us plan the content and schedule.
Let us know which, if any, retreats you'd like to attend this summer and let us know ASAP, so we can get you a spot at the early-bird price before we open registration to the full email list.
Here's what Summer Camp is all about:
We've inviting all members of our coaching programs and, if space allows, a select group of other full-time freelancers from our community to spend a week in the Catskills to:
share stories of their own successes and failures so you can all see what all these other freelancers that you compare yourself to in your head are really like, that they're more like you than you think, and that you can learn a lot from each other
take in exclusive lessons from both me and other folks in the tourism and small business worlds and have a community of like-minded individuals to discuss and digest them with
get focused work done in a variety of outdoor workspaces to soak up the summer without the smog (if you're a city dweller) or the reminders of yard work work you've always wanted to do (if you have a house with outdoor space already)
attend "salon" dinners with owners of food, travel, and agritourism businesses to learn more in a relaxed setting about the kind of people you cover in your stories and pitch for content marketing work
dig in deep with the physical copies off all of the magazines in the Travel Magazine Database to get some serious pitching done
have a base from which to explore the incredible natural, agricultural, artisinal, and historical resources of the New York's Catskills and Hudson Valleys on optional tours
decompress each evening by the fire, in the sauna, or with a craft beverage
The logistics for the Summer Camp are:
You can arrive whenever you would like during the Summer Camp week, beginning Friday, June 15 through Friday, June 22, when the advanced retreat program begins. We'll hold a room for you!
All meals and beverages are included, but you are also welcome to eat out whenever you like! Lunch and dinner will be prepared meals feature freshly picked produce (typically just minutes before) from our on-site farm along with house-made products like fresh ravioli, jams, sourdough bread, and more, along with produce and products from other local farms.
For summer camp, we also offer the option to camp outside if that is your jam. We have one couple-sized tent and inflatable mattress available so you don't need to bring your own, but like all the rooms, dibs are first-come, first-served.
Rooms will be private if attendance works out that way or shared, and bathrooms are always shared. We assign rooms on a first-come, first-served basis, so the first folks to RSVP are likely to have a guaranteed private room as we have several smaller rooms that we are not able to set-up as shared rooms. When we do shared rooms, we start with a very large room with en-suite bath!
We've tried to keep the costs for the coaching program member Summer Camp as low as possible to just cover our expenses, but since we do need to buy some things for meals and pay for the cleaning service, we've set the rate at $150 for the Summer Camp week and $50 for the weekend workshop to cover some of our costs, but we want this week to be a treat for you to thank you for being a member of our program and offer you a concentrated opportunity to get HUGE perspective on your business.
We are nailing down all the details you don't see here, from what tours will be offered, topics covered in talks, and special guests in attendance based 100% on your interests, but if you have other questions before you decide if you're in, let us know and we'll answer as many as we can!
First Dibs on Upcoming Weekend Retreat Events

Members of our coaching programs have the first opportunity to grab spots in our weekend retreats, and this summer, you also have the opportunity to attend the Advanced Travel Writing Business Mastermind basically for free as our thanks for being a member of the program.
Please let us know which, if any, of these events you would like to attend by Sunday, April 8th, for us to hold a spot for you before we open the event to the rest of our email list for early-bird registration. You can do so by responding to this email, and let us know if you have any questions we can answer to help you with any event-related decisions.
Here's a quick rundown of each event:

Advance Travel Writing Business Mastermind – Friday, June 22, to Sunday, June 24:

I am very excited to offer this new event bringing the full force of my executive business coaching certification to bear on how you plan your business like a bada$$ CEO. Think of this like the annual retreats you may have attended for other companies you've worked for before, but without all the boring, compromising, PC stakeholder discussions. This is where your mindset of how you operate your business will change forever. It's everything you need from an MBA to run your freelance business.

Build a Better Blog Business – Friday, August 17, to Sunday, August 19: While the mastermind weekend will focus heavily on activities and you doing the work on-site to change the bigger picture strategy for all aspects of your business, Build a Better Blog Business will be a curated download of what you need to know to run an online business today to revolutionize and maximize how the time you put in translates to cold hard cash. While there will be a lot of learning, we will not neglect getting actions steps done on-site so you are ready to roll when you get home. You'll leave with a new, solid plan for your blog as a business, a set of calendar-mapped strategies that work for you, and some projections that will make even your skeptical grandmother who things that what you do is not a job proud.

TravelContentCon – Friday, August 24, to Sunday, August 26: The end of the summer is the prime time to get your travel content marketing game in gear and pitch companies while the are starting to plan for their 2019 tourism season. Read the full details and schedule for our past TravelContentCon event here.

There is some additional information on our events page, but we don't have full sales pages yet for the summer's events, so if there's anything you're wondering about, just reply to this email.

All weekend events (with the exception of the Advanced Mastermind, which is only $50 for coaching program members) are priced at $399 with the early-bird discount and $549 for regular pricing if spaces remain.
Thank you so much for being a part of our program, and I look forward to speaking with you next month and perhaps seeing you next month!