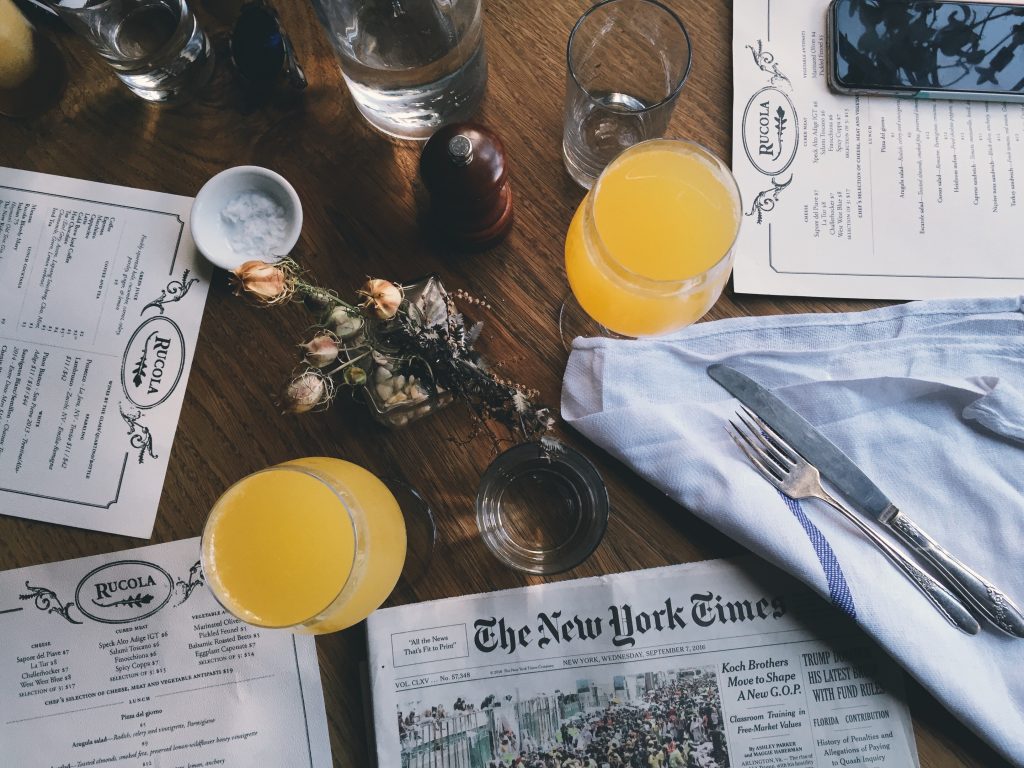 Want travel writing jobs in your inbox?
Let us do the work for you. Every week we scour the web to find all the new travel writing jobs and calls for pitches available each week and share them with you.

Here's a peek at the type of jobs we include in our weekly Travel Writing Jobs list from two weeks this summer.
Week 1:
The Dallas Morning News: Restaurant Critic
Southern Foodways Alliance: Project Coordinator and Oral Historian
Nas Daily: Travel and Video Story Creative
Bootsnall: Travel Planner
Tnooz: Junior Marketing Associate
CoworKite: Community Leader (Cape Town)
Incredible Adventures: Digital Marketing Manager
MetroKids: Managing Editor
NJMOM.com: Managing Editor

SacTown Magazine: Senior Editor

Dorsia: Assistant Director
Eater Atlanta: Editor

Reviewed.com: Freelance Writers
Martha Stewart Weddings: Editorial Intern
UrbanBound: Freelance Writer
Unknown website: Writer with Ski and Snow Experience
Ace's Armory: Content Writer

My favorite non-travel writing jobs of the week: Reality TV Writer for Bustle

,

Social Media and Community Manager for Pavlok (a very cool company around changing habits that was founded from a Kickstarter campaign!), Copy Editor for ChefSteps, Associate Editor for Maisonneuve, Freelance Content Writer for Wedding Favy, Freelance Writer for We Are The Mighty, the military's media and lifestyle brand, Freelance Writer for Food Tank, Social Media Analytics Course Instructor for MediaBistro.
Week 2:
One of Hidden Compass' editors send us the following to share with you:
"Hidden Compass is an online, quarterly travel magazine that encourages the deep exploration of a destination through powerful storytelling. We believe that some of the most fascinating stories are the ones that bridge the gap between travel and other disciplines (e.g., science, history, and art). Please look at our most recent issue before pitching. We are looking for stories in the following departments: Quest, Portrait, Human and Nature, Chasing Demons, Time Travel, Feature Story, Feature Photo Essay. Not all stories will fit neatly into one of these departments. If we like it, we will find a place for it. Feature stories and feature photo-essays pay $300. Stories and photo essays in other departments pay $200. We are buying first rights to all stories and photos that we publish. If you have previously published your stories or photographs elsewhere, please do not submit them. Exceptions can be made for historical photographs when appropriate. If we source photos to accompany a story we already have, we pay $50-75 per photo. Email your completed submission(s) to hello@hiddencompass.net. Pitches will be considered from authors with published clips. Please include your submission in the body of your email. For photo essays, please include low-resolution jpegs (via Dropbox or similar file sharing service) for initial submissions.
Almost Fearless, an adventure travel magazine for parents, is looking for pitches, and includes specifics on what to pitch for each section on its submission site. All pitches are read by all editors and decided on by vote. Rates vary by section, but section but generally they offer $1/word for print and between $50-$250 flat for the web. Print submissions are opened quarterly (check back in September).
Taste.Company is looking for pitches on the latest in culinary arts, travel, lifestyle, fashion, design, and social awareness with a distinct Filipino flavor. Check out the site and contact Nina with pitches.
Lyndsay Knecht, new editor for Dallas' D Magazine

, has issued a call for pitches around her new direction for the publication. You can reach her at lyndsay.knecht@dmagazine.com with pitches.

Horizon Travel Guides, yes, as in physical guidebook publishers (they're having a comeback!), is looking for contributors for the following guidebooks:

The Family Travel Handbook

Overlanding In Southern Africa

Biking Holidays in Europe

Astronomy travel (eclipses, stargazing, etc)

Moss, a journal of the Pacific Northwest, is current accepting submissions from residents of Washington, Oregon, Idaho, and British Columbia, or those with a substantial connection to the region.
The Los Angeles Review of Books is launching a China Channel.
Business Travel News: Staff Writer/Assistant Editor
Mr. and Mrs. Smith:

Digital Photo Editor

Eater Boston: Boston-based Reporter

Wide Open Spaces: Contributor
Thrillist.com: Creative Video Producer

CountryLiving.com: Freelance Writer
Travel Weekly: Copy Editor
Open Jaw Network: Social Media Engagement Specialist
American Spa Magazine: Editorial Interns
My favorite non-travel writing jobs of the week: Staff Writer for Paperback Paris, SEO and Digital Content Copywriter for Terra's Kitchens, Writer for New York City Food Policy Center, Freelance Luxury Writer for the Interior Marketing Group, Internal Communications Specialist for The Colonial Williamsburg Foundation.